He beat cerebral palsy to help tigers with music
Last updated on: November 07, 2013 12:17 IST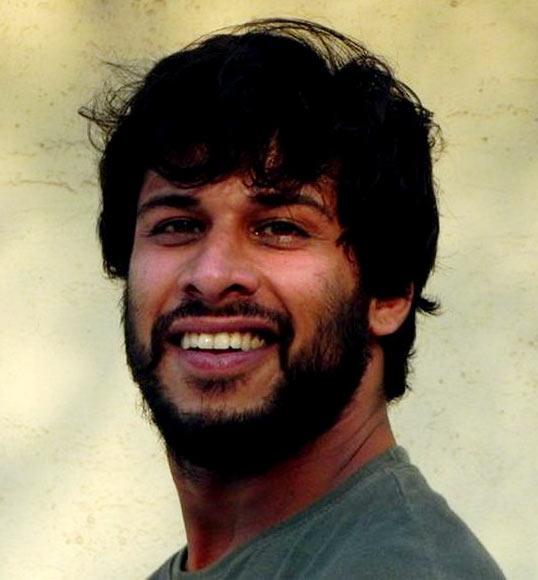 Hans Dalal overcame the limitations his condition posed to become a successful sound engineer. Then he fell in love with tigers, and decided to merge his passions. Divya Nair digs deeper.
The first time Hans Dalal saw a tiger in the wild was at Madhya Pradesh's Kanha National Park in 2007. He was captivated.
"After I returned to Mumbai, I could not sleep," says Dalal, a sound engineer who has worked with the likes of Bollywood composer duo Vishal-Shekhar and jazz percussion virtuoso Trilok Gurtu.
Dalal was born with cerebral palsy. He could not walk on his own till he was 6 years old, and underwent years of painstaking therapies. He scraped through school, because his debilitating condition ensured his attention span drifted.
He beat all the hurdles his condition posed, and built a successful career. But he says that Kanha encounter in 2006 changed his life: "All day, I would sit by the computer learning more about tigers and their way of life."
He got himself two certificates in wildlife conservation, and started a pro-conservation non-governmental organisation called Prowl.
Dalal, 34, organises awareness workshops and camps, is a Right to Information activist for tiger causes, and has worked in about 20 of India's protected forests for tigers.
And in an effort to wean them off poaching tigers, he has made a heart-warming documentary film and lovely music featuring women and children of the Moghiya tribe of Rajasthan.
He beat cerebral palsy to help tigers with music
Last updated on: November 07, 2013 12:17 IST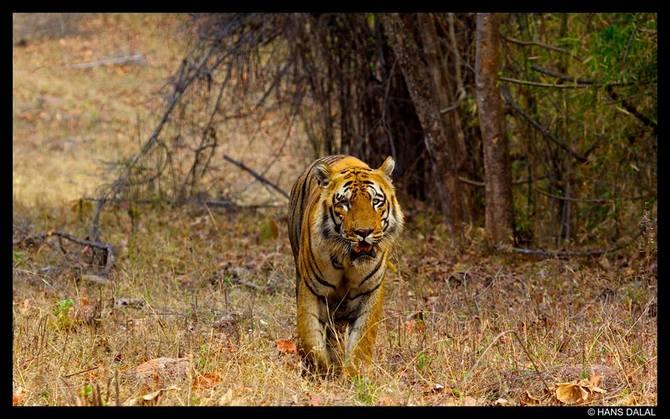 Differently abled
Despite his cerebral palsy, Hans Dalal's parents enrolled him at a regular school (Activity High School, Mumbai). Weekends were for a school or clinic for the differently abled -- a phrase that he seems to personify.
"I was never interested in academics, I somehow managed to complete class 12," he says.
"The principal and teachers were very kind. They'd punish me for my pranks, but they'd also take good care of me."
At age 8, Dalal, who needed years of therapy to even walk on his own, climbed an artificial rock climbing wall, billed as the first of its kind in India then.
As he grew older, he developed music as another passion, but his condition proved to be a hurdle again.
"I understand music and can technically play the guitar, but I cannot control the movement of my fingers," he explains.
So he became a sound sculptor. He earned himself two diplomas in audio engineering from Mumbai University, and another one from RMIT University in Melbourne, Australia.
His first job was at Dev Anand's recording studio in Mumbai, which he says he quit after the Bollywood legend refused to compensate for unpaid work.
Dalal's first experiences as a tiger activist were traumatic too, and not because of the beasts.
After about a year of research on tigers, in 2009, Dalal enrolled for a course in conservation leadership with Tiger Watch -- an organisation he credits for helping change his life.
In the first week he was among a group of people -- including forest officials and a Tiger Watch senior -- to raid the house of a Moghiya tribal poacher.
"We were travelling in a jeep and riding uphill," Dalal remembers. "Suddenly, I could hear gunshots and the next thing I know is I'm hiding in the space between the driver's seat and another policeman. The firing continued from both sides and went on for some time. We got off the jeep and entered the house we found several gunny bags. We opened it and found seven illegal guns inside. There were also some iron boxes, more like suitcases with hard locks. We broke them open and found raw deer and bull meat. For me, it was too much of a learning experience in a single day!"
'I saw tremendous potential in Moghiyas'
Last updated on: November 07, 2013 12:17 IST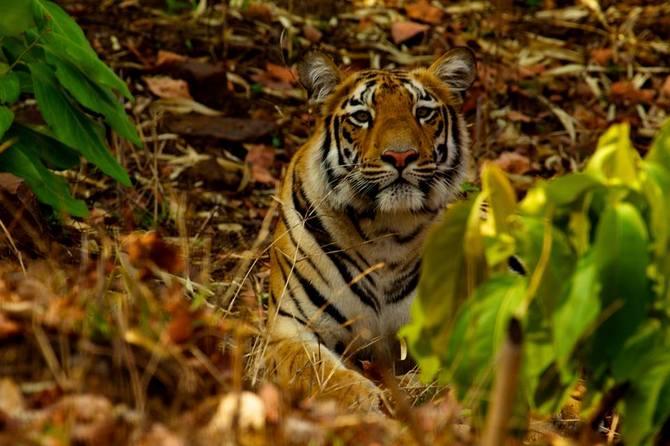 Helping tigers through music
Hans Dalal has organised workshops and activities to help members Moghiyas find alternate means of living, but he admits it continues to be a challenge.
"Even before the time the Mughals ruled India, Moghiyas were royal hunters and gatherers who worked with kings," he explains. "They've spent their entire life hunting in the wild. When the Mughals came, they were driven away and they lost their jobs and livelihood. Since they did not know anything beyond hunting, they took refuge in the jungle and became an aggressive, rebellious tribe. They indulged in poaching, and made small profits to sustain themselves."
The Moghiyas are a diminishing tribe with roughly 300-400 families, most of who live in jungles. Most have never been to school and can barely read or write. Many have criminal cases against them.
Dalal saw ability in them.
"During the time I spent with them, I realised that they could sing. The women were good at handicrafts. I saw tremendous potential in them," he says.
With his musician friend Sidd Coutto -- who has played in Mumbai rock bands like Zero and Tough on Tobacco -- Dalal recorded an album with Moghiya tribals.
He also made a 24-minute documentary, With A Little Help, that features the making of the album. You can watch the documentary here
'I saw tremendous potential in Moghiyas'
Last updated on: November 07, 2013 12:17 IST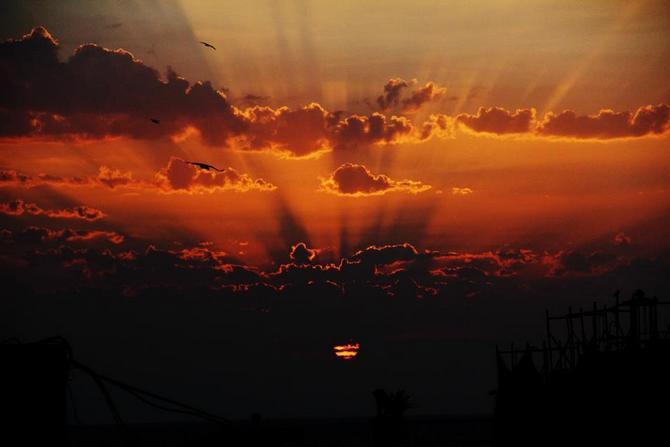 Hans Dalal credits Tiger Watch for having transformed his understanding of the tiger and the issues surrounding protection of the magnificent beast, but he says some of the other NGOs he worked with as a volunteer for free were not above corruption.
"Some of these NGOs get a lot of private funding, which they put to their own use," he says. "At one of the NGOs I worked for, the head invested public-funded money to buy a luxury jeep. I fail to understand why an NGO needs to spend money on a luxury jeep when it can use that money for other useful purposes."
So in February, Dalal started Prowl. One of its first activities was a photography workshop in Spiti, Himachal Pradesh -- famous for, among other things, being one of the country's prime snow leopard habitats.
"The aim of Prowl," he explains, "is to identify people who are working towards the cause of wildlife conservation and help them in their quest. In the first phase, we plan to reach out to the forest guards."
The humble forest guard, Dalal says, is the most under threat in the war for protecting India's 1,400-odd tigers left in the wild.
"They go out in the wild and risk their lives, but most of them are using outdated equipment and first-aid kits," he says. "With the profits from Prowl's workshops and activities, we aim to share first aid kits with the forest guards."
Each kit costs Rs 600, and people who want to contribute can drop an e-mail to makeadifference@prowl.co.in.
Did you know?
The average price of a full-grown tiger in the international black market is around Rs 1.5 million.
According to Wildlife Protection Society of India data, tiger poaching has increased by 12 percent in just the last year.
The main demand for tiger body parts comes from traditional Chinese medicine.