Fighting for diversity: A physician inspires social change
Last updated on: June 09, 2014 14:39 IST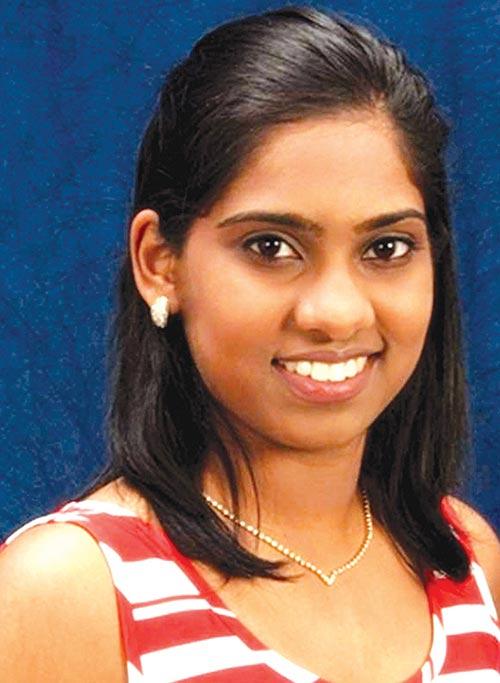 In the second part of a series profiling Presidential Scholars, Arthur J Pais speaks to physicist Abhilasha Gokulan who wants to educate the masses about their personal history and how it inspires social change. (Read part one here)
Twelve years ago, with the 50th anniversary of the desegregation of Central High School in Little Rock, Arkansas, two years away, civics teachers asked students to interview a relative who lived through the Civil Rights years, including 1957 when a group of African American students were admitted to Central High in the face of stout white opposition.
The essays they wrote -- 500 in the first two years -- were the start of an ongoing educational experiment, The Memory Project.
The first oral histories were then were chosen from the multitude and published in a book, Beyond Central, Toward Acceptance, in 2010.
The book answers the most frequent visitor questions: Do today's students know about the history of their school?
What do they think about civil rights today?
It was the kind of book a civic conscious student like Abhilasha Gokulan could not ignore.
Two years ago, a dozen Central High School volunteers, aged 14 to 18 years, began harvesting a new round of oral histories from other students and their family members, resulting in the second book: Mapping the Road to Change: Insight on Perceptions, Prejudice, and Acceptance.
Gokulan and two other students were the senior editors on the project, working under their teachers' supervision.
Issues of ethnicity, religion, socio-economic status, and physical disabilities were explored by the teen researchers.
A student interviewed Linda Crawford, who helped integrate the high school in Wichita Falls, Texas, in the 1960s when she was 16.
Another talked with his Pakistani dad who came to Syracuse University in 1996 to get a master's degree and talked about the changes that occurred in attitudes toward Muslims after 9/11.
The early life of a Japanese American, who was put in an internment camp in the 1940s, was also captured. Another student interviewed his grandfather on Sanibel Island about his life growing up Jewish in Cleveland.
"What we discovered are things you wouldn't find in a textbook," Gokulan said.
"The project has started a conversation among young kids that they would never have had."
She is also involved in a number of charity projects and a Bharata Natyam and Odissi dancer, thanks to her parents who drover her from their Arkansas town for over two hours each way to a Texas city where the dance classes were offered.
Making time for the Memory Project work was also a high priority for her.
The project members met every day after school, her colleagues were also in school for at least eight hours a day during the summer.
A few months ago, the Southern Living magazine named Gokulan and three others as the next generation of leaders 'forging a better future without forsaking a bitter past' as the Heroes of the New South.
"We as a team really felt like we're trying to be agents of change," she said.
The book they worked on is unique, she told a local newspaper, 'because we tried to focus on all sorts of discrimination, not just racial. We have socio-economic, religious discrimination, and we also have sexual orientation discrimination.'
The book also has a chapter on the fight for human rights in China.
The book team had come up with 300 essays but Abhilasha Gokulan and her team chose 45, keeping in mind the readers' interests.
Gokulan is one of her school's most accomplished students.
She has received national recognition for having the best water-related project by an Arkansas student at the Stockholm Junior Water Prize competition.
She has volunteered at local hospitals and tutored children in and around Little Rock.
She will be attending Dartmouth College in Hanover, and plans to double major in neurosurgery and economics, with a minor in public policy.
"I want to be a physician who makes a difference," she said.