All of 13 and pursuing MSc in Microbiology! Meet Sushma Verma
Last updated on: November 05, 2013 17:29 IST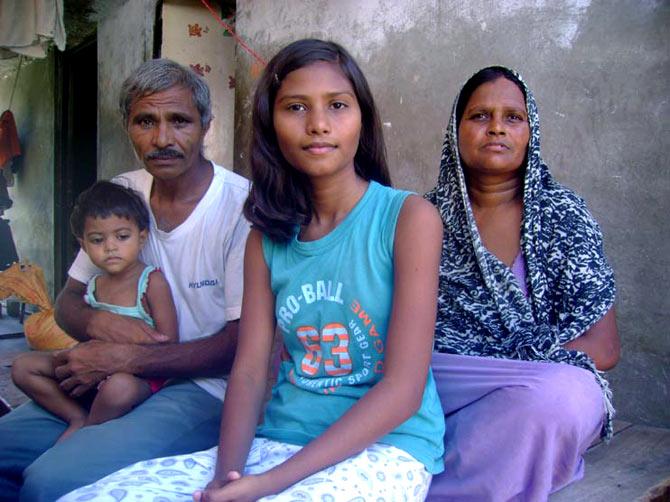 Sushma Verma finished her class 10 at age seven and became a graduate at age 13. Daughter of a daily wage labourer and an illiterate mother, Sushma is now pursuing her MSc in Microbiology at Babasaheb Bhimrao Ambedkar University in Lucknow. This is the inspiring story of a young girl who is determined to wait for the right time so that she can chase her childhood dream.
Lucknow-based Sushma Verma has been hitting the headlines for quite a few years now.
The 13-year old wonder girl first shot into the spotlight in 2007 when she broke all past records to become the youngest matriculate in the country.
At seven, she made it to the Limca Book of Records. Sushma had beaten none other than her own brother Shailendra, who had passed the Uttar Pradesh High School examination at the age of nine.
While Shailendra is pursuing MCA in Bangalore, Sushma is in her first year MSc in Microbiology at the central government-run Babasaheb Bhimrao Ambedkar University in Lucknow, whose vice chancellor S B Sobti has gone out of his way to exempt her from paying tuition fee. Other education expenses will be borne by Sulabh International, a leading Indian NGO working for the impoverished.
Realising Sushma's poor financial health, Sulabh's chief Dr Bindeshwari Pathak announced a grant of Rs 8,00,000 towards higher education of the child prodigy.
Interestingly Sushma hails from a family of illiterates; her parents find it difficult to even make two ends meet.
"Sushma's mother never went to school, but I have cleared Class VIII", asserts her father Tej Bahadur who is a class IV employee at St Meera's Inter College in Lucknow's Alambagh area, the same institute where Sushma completed her class 12.
Although she lives in a single-room tenement, she's least daunted by her financial or social odds.
"We don't have a television at home. My only pastime is to play with my two-year old sister Ananya," she says.
Ever since she grew confident of charting her own career, she wanted to pursue medicine. "I always dreamed of becoming a doctor," she says.
At the age of 10 after completing her class 12, she took the Combined Pre-Medical Test for admission to the MBBS course, but her result was withheld because the authorities found her to be underage.
That's how she came about choosing Microbiology for her undergraduation.
She doesn't hide her disappointment when asked about her medical dreams. "Let them not grant me admission to MBBS if I am underage, but if they could let me know whether I touched the qualifying level or not; because that would give me an idea as to where I stand in terms of fulfilling my dream to become a doctor", pleads the 13-year old in an interview to Rediff.com.
With inputs from Divya Nair
'I do not consider myself exceptional. I am just like anybody else'
Last updated on: November 05, 2013 17:29 IST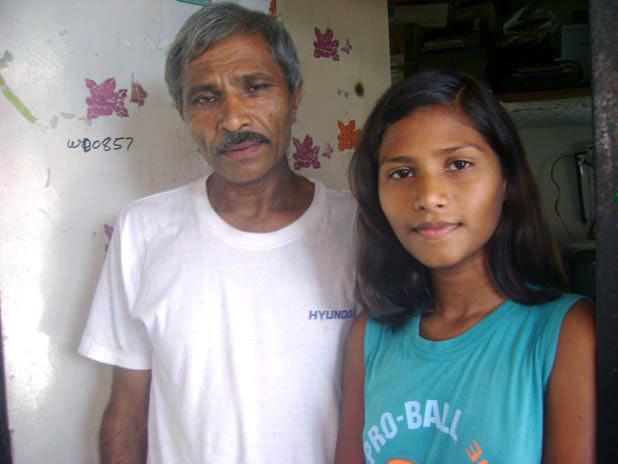 How did your teachers, parents and friends react when you were preparing for your first board exam?
I was seven years old when I cleared class 10. Initially, I was advised not to venture into high school as there was a minimum age prescribed. But my school helped me to get a clearance from the UP Madhyamik Shiksha Parishad which said that no minimum age was required to appear for high school. St Meera's School gave me admission in Class X when I was less than six years old. They made me appear for various written tests before considering my request to appear for class 10. That's how the principal and teachers knew that I could do it.
What were your feelings when you cleared your class 10 at age seven?
I was very happy. I did not score too well, I got 69 per cent, but I was overjoyed that I could still make it and compete with people almost twice my age. I was happy for my family. My teachers and classmates were very supportive since the start. Without their help I could not have managed it alone.
When did you first realise that you are an exceptional student?
I do not consider myself exceptional. I am just like anybody else.
Did you take any coaching to prepare for your exams? Please share your strategy for success.
No, we could not afford to take coaching. On second thoughts, I never felt the need for extra coaching. The school knew about our financial condition and was not charging us any fee. Even the teachers at St Meera's were very good. They were always available to help me with my doubts. Back home, I'd seek help from my elder brother. I never crammed or studied under pressure. I'd made a study plan and stuck to it dedicating a few hours towards it every day.
Although my board exam score is not very great, I strongly feel that there is no need to go for extra coaching particularly at the school level. If you can study with dedication and proper planning, you can easily complete your syllabus and even find time for last minute revision.
'My brother suffered more than I did'
Last updated on: November 05, 2013 17:29 IST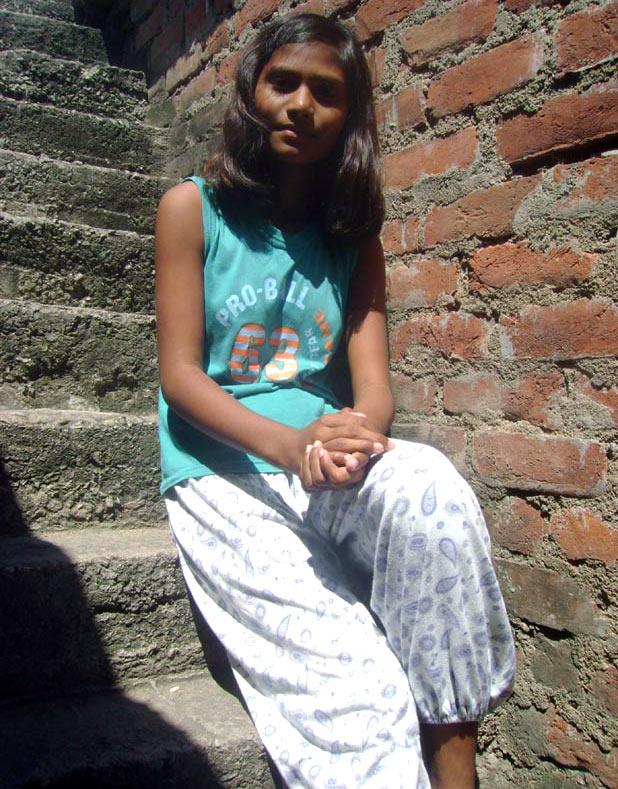 How many hours would you study in a day? How easy/difficult was it to understand chapters meant for the higher level?
I never had any fixed routine to study. Understanding of the subjects just came naturally to me as I went on reading chapter after chapter. Once my brother would explain a particular subject, understanding became so much easier. And I never believed in mugging up anything.
What inspired you to finish school education so early? What were your thoughts?
Nothing special. I used to study at home only and my brother felt that I had learnt enough to be able to take the high school examination, so he encouraged me to go for it. And by God's grace I made it. Yes I did feel I was younger than all others. I felt happy, that's all.
What were the problems you faced while studying?
When the entire family lives in a single room, you can understand what type of problems one is likely to face. It wasn't easy to concentrate or find a proper place to sit quietly and study. Besides that, poor availability of electricity also affected my studies. I'd try and learn as much as I could from school itself, for the rest of it, I'd take help from my brother.
Tell us a bit about your father and how he helped finance your education?
Initially my father worked as a daily-wage labourer. Later he got a class IV job in the school where I was studying. The salary was meagre and we'd struggle to meet both ends.
In fact my brother suffered more than I did. After completing his graduation in IT, he had to take up a job so that he could make some money to fund his higher education in Bangalore.
What was your reaction when you realised you'd entered the Limca Records? Had you expected it? Was it planned?
I was truly excited. But neither was it planned nor expected. It came as a huge surprise for my family and me. In fact, I had to explain to my father and mother what it means. But my teachers were very encouraging and the school also gave me much recognition.
Who is your mentor?
My brother. Without his guidance, I would have never achieved what I have.
'What hurts me is that today I do not know how I performed in the (medical) test'
Last updated on: November 05, 2013 17:29 IST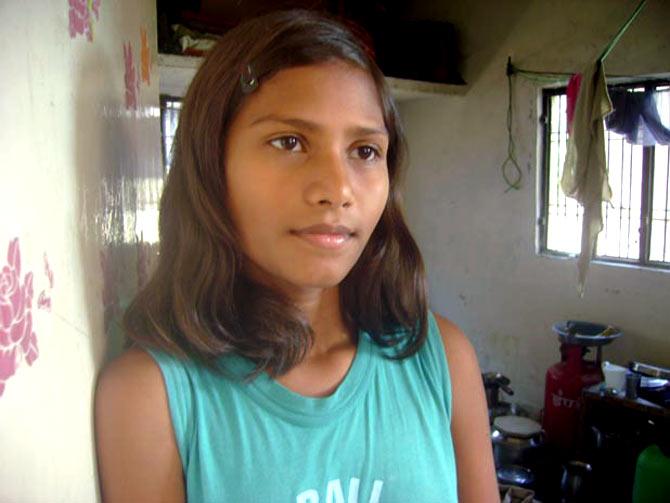 Besides textbooks what do you read?
Frankly, I don't get the time to read anything else. Yes, I have read religious scriptures like the Ramayana and Bhagwad Gita. Besides that, I like listening to music and love dancing.
You wanted to pursue medicine. Why did you choose to BSc Microbiology?
I did not have much of a choice. The minimum age for entry to MBBS is 17 years. I am only 13 now. If I want to pursue medicine, I would have to wait for at least one year even after completing my post-graduation in Microbiology; unless of course the rule is relaxed.
What were the problems you encountered while applying for the combined pre-medical test?
I took the exam in 2011 when I was eleven years of age, but the authorities did not declare my result simply because they discovered that I was underage. But in that case, they should not have issued the admit card to me.
I prepared for the exam and appeared for it too. I was really hoping to qualify and looking forward to becoming a doctor.
What hurts me is that today I do not know how I performed in the (medical) test. The least they could do is to let me know my marks so that I could get an idea about my aptitude and level of preparedness.
'I firmly believe in positive thinking - every cloud has a silver lining'
Last updated on: November 05, 2013 17:29 IST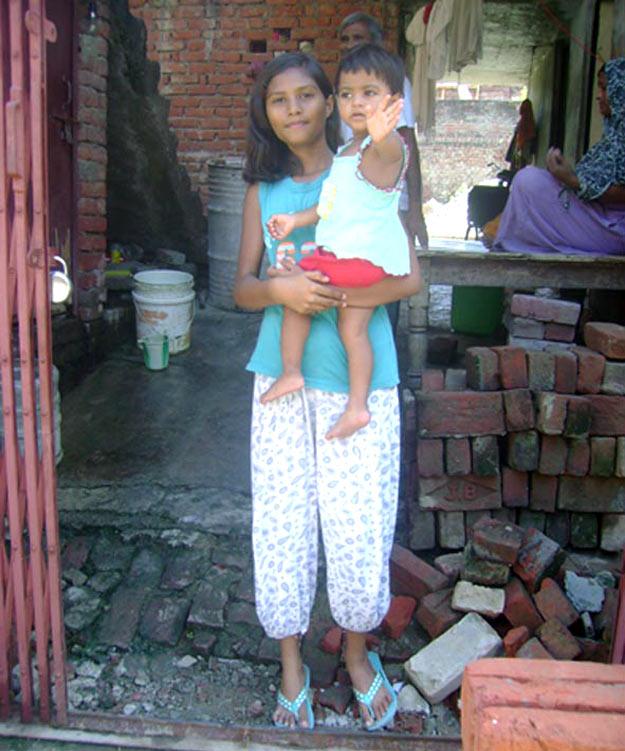 You are the youngest to pursue a PG course in India. How does it feel sharing space with people almost twice your age?
By now I am so used to sharing the class with people older than me that it does not bother me so much.
While saying that, I must confess that no one has ever tried to run me down or humiliate me. In fact, more often than not they come forward to help me out with problems because I am young.
Have you ever-encountered failure? What were the lessons you learned?
So far I have been lucky to have never encountered failure. But I am always prepared for the worst. After all life is bound to have its share of ups and downs.
How do you motivate yourself when you're low?
I firmly believe in positive thinking – every cloud has a silver lining.
What is your message to our young readers?
When it comes to your career, don't follow anyone and everyone's guidance. Hunt for your own talent and aptitude; find out what 'you' wish to do in life. Make that your goal and work hard towards it. Success will follow automatically.