From a small town in Bihar to being a Rhodes Scholar
Last updated on: December 14, 2011 11:40 IST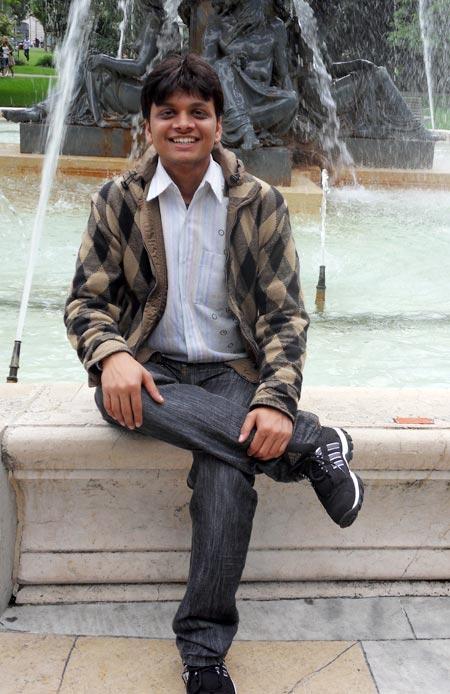 How did a young man from a small town in Bihar win a Rhodes Scholarship, one of the most prestigious scholarships available to young Indians? Divya Nair finds out.
The first part of a special series on the Rhodes Scholars 2011.
Amit Kumar always knew he would have to struggle to achieve his dreams.
Growing up in a family that comprised his father, a railway employee, his mother, a homemaker, and two younger siblings, Amit -- a native of Saharsa, a small town in Bihar -- never thought of studying at IIT -- or becoming a Rhodes Scholar, like Bill Clinton, one day.
"Despite the hardships," emphasises Amit, "my parents never let the lack of money come in the way of our education."
Amit, who is currently pursuing his final year degree in mechanical engineering as part of a five-year integrated programme at IIT-Roorkee, says his growing up years were filled with struggle. It was only because of funding from various scholarships that he could go the distance.
"My parents weren't so well educated. We faced financial problems. We were five members in the family and had to survive on a single source of livelihood. As we grew up, it became difficult to make ends meet as the cost of education got higher. We could not afford expensive coaching classes and had to make do with whatever little we could afford," he recalls.
Amit felt the educational ambience in Saharsa was not letting him spread his wings far. "The schools provide you with good education and there are occasional extra curricular activities like sports and music, but the exposure is very minimal," he says. "And if you want to be trained professionally, you have to bear extra costs, which in my case was unthinkable."
Amit knew the only way he could support his parents was by studying hard and securing good grades.
"Since I was the eldest in the family, I had to ensure I studied hard and got high scores so that I could seek admission in a good government-run engineering college, where we could find a way to afford the term fees. I knew if I scored low, there was no way my family could afford to send me to a private college," he says.
Amit realised the value of money and education at a very early age, and was empathetic towards students who faced a similar plight. Even after he entered college, he coached students who faced difficulty in their studies.
"Since I had been through a similar situation, I could understand that not many like me could afford to go to a coaching class to improve their grades. I tried my best to help students who came from poor economic backgrounds by guiding them whenever they faced difficulties."
Please click on NEXT to read Amit Kumar's fascinating story...
'You must learn to be happy with your decisions'
Last updated on: December 14, 2011 11:40 IST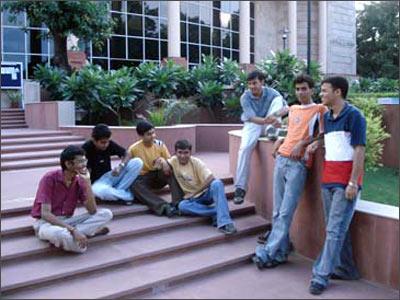 Amit was ignorant about the Indian Institutes of Technology, and a neighbour, Anand Mohan Mishra, became his first mentor and guide.
"When he got admission to IIT-Kanpur, he became the hero in our locality. Until then, I had not heard about the IITs at all."
In Anand, Amit found the right source of inspiration, someone who led him to prepare and appear for the Joint Entrance Exam, JEE. "He guided and encouraged me to appear for the JEE. I was fortunate to have sought his advice. Else, I would not have landed up at IIT."
Amit credits much of his learning to have come from his time at IIT-Roorkee where he chose a five-year integrated programme in chemistry.
"I was exposed to an altogether different atmosphere of learning. The crowd here is very different from what I was used to in my growing up years," he says.
Battling peer pressure wasn't an easy alternative.
"At IIT-Roorkee, people are multi-talented. They have more than one interest and wanted to delve into almost everything they possibly can. It was tempting at times to give it a try yourself, especially when you are new and when you are not sure about what you want from life. I think that is where most people go wrong about their career decisions," he says
"The students here are so competitive and driven. Sometimes, I wonder how they could concentrate and do justice. I could not relate to doing the same," he adds.
During these stressful times, Amit says it was important that he kept his passion and love for chemistry intact because there was so much going against him.
"A lot of students said I had made my biggest mistake by choosing an integrated engineering programme. Sometimes such information can make you lose hope, particularly if you are not sure of what you want. In my batch itself, there were many students who had taken up engineering much against their choice either because they were influenced or because they had vested interests."
"One should be very careful while making a career decision," the newly minted Rhodes Scholar says.
"One has to investigate where one's true interest lies and choose a field that best meets one's interests. Once you do that, you must learn to be happy with your decision and that is what I did at IIT."
"I loved chemistry and at IIT, I was getting to explore my capabilities in research. The professors here are really helpful and cooperative."
"After finishing my education," he says, "I want to start an organisation that will look after the needs of financially challenged students who are talented and want to pursue higher education, but do not have the means and guidance to follow their dreams."
Please click on NEXT to read Amit Kumar's fascinating story...
'The Rhodes Scholarship was what I wanted at this stage of my life'
Last updated on: December 14, 2011 11:40 IST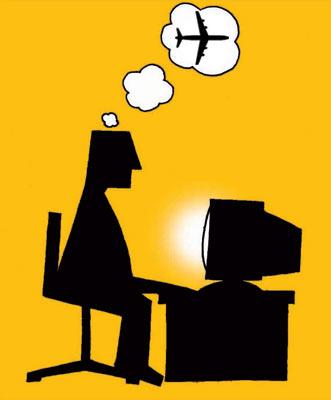 Oxford was still a far-fetched dream.
"I had heard about the Rhodes Scholarship, but I also knew it was tough to get through because people from all over the world apply for it. I did not know if I was the right fit for the scholarship," Amit says, describes the uncertainty that overwhelmed him before he accepted the challenge.
"There was one thing I was confident about, which egged me on -- although there were many students who were better talented than me. I was better focussed and knew what I wanted. All my growing years, I believed in following a systematic approach and was very disciplined in my ways."
"To pursue my interest in research, the Rhodes Scholarship was just what I wanted at this stage of my life."
Amit has won several research fellowships -- The Indian Academy of Sciences fellowship (in 2008 and 2009); The Kishore Vaigyanik Protsahan Yojana fellowhip; The DAAD fellowship (in 2010) to pursue a research internship at the Technische Universitat Dortmund, Germany.
Besides chemistry and research, Amit loves poetry. In 2008 he was selected among the top 10 Hindi poets in Uttarakhand. He has also likes trekking, rafting and mountaineering; enjoys playing cricket, table tennis and chess.
Mentioning these skills and activities in your Rhodes Scholarship essay are important, he says.
Please click on NEXT to read Amit Kumar's fascinating story...
'When Ratan Tataji announced my name, I had to reconfirm it'
Last updated on: December 14, 2011 11:40 IST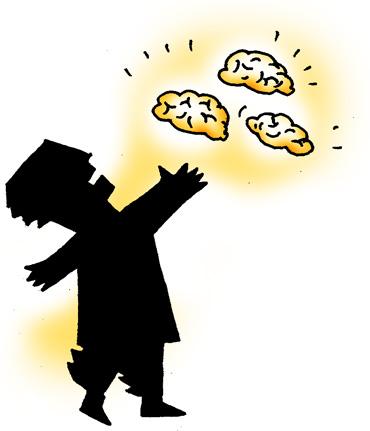 "When I was invited for the Rhodes interview, my slot was at the end," says Amit. "I had to wait and motivate myself to be confident and not lose my energy."
He had barely 15 minutes to impress the interview panel.
"Although we were initially told we would be given 20 to 30 minutes of time to express our interest and showcase our achievements, in the end, the organisers announced that we would only get 15 minutes to present ourselves before the panel."
"I realised that those 15 minutes were going to decide my future," he says, while adding how important it is to make optimum use of the limited time one gets and how one should be prepared for a few hiccups.
His interview went well. He was confident he gave a good presentation. At the same time, he was not sure if he was impressive enough to make it to the final round.
"Once I gave the interview, I did not think much about it, because there was no point in doing so. I had done my best," he says.
His joy knew no bounds when he heard his name among the finalists.
"When Ratan Tataji announced my name, it was the last on the list, so I had to reconfirm if I had heard it right. I could not believe that I was chosen and that I had made the cut to the final five," says the young engineer.
Amit left the Taj Mahal Hotel in Mumbai -- the venue for the Rhodes Scholarship interviews -- for the Tata Institute of Fundamental Research, TIFR, to meet his mentor Professor Ankona Dutta who had supported his decision to pursue research.
"She was waiting in the canteen with a group of students. As soon as I entered, all of them stood up and clapped for me," says Amit. "My professor hugged and congratulated me. It was such a beautiful moment."
"It is nearly two weeks since that incident (the day of the Rhodes Scholarship interview), but I still recall every detail of those last few moments -- from when I interacted with the panelists to my name being announced and the warm welcome I received at the canteen. That is when I truly realised the worth of this scholarship," he says.
"I have been through a lot of struggle to reach here. Now that I have this unique opportunity," he adds, "I shall definitely strive to make good use of it and make everyone proud -- all those who believed in me. I shall not let them down."
Please click on NEXT to read Amit Kumar's fascinating story...
'The first thing that hit me hard about our country was pollution'
Last updated on: December 14, 2011 11:40 IST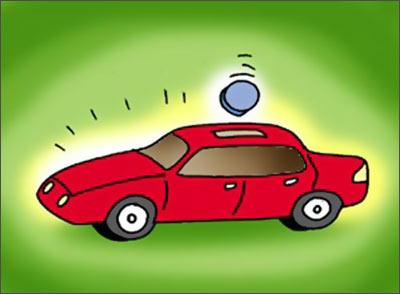 His international exposure, Amit says, has helped improve his communication skills and realise his interest for research in fuel cell technology.
"The first thing that hit me hard about our country was the pollution emitted by automobiles. Automobiles work on petrochemical fuels, emit harmful chemical gases in the atmosphere. No matter what fuel you use, it is bound to emit some smoke and gas that gets released in the atmosphere which is harmful for nature and its inhabitants."
When Amit first read about using fuel cell technology in automobiles, he was intrigued and wanted to put it to use in India, given the amount of pollution the nation encounters.
"Fuel cell is a revolutionary device that uses chemical energy from a fuel and converts it into electricity following a chemical reaction. The fuel from which the device derives its energy is hydrogen, which is practically hard to store and transport, unlike any regular fuel."
His research project at Oxford will be to find ways to tap hydrogen (by using water as the source and disintegrating it from oxygen) and store it at room temperature.
He says the technology is at a nascent stage in India and it would have been difficult for him to have pursued it here.
"A team of scientists at Oxford are working on it. I would like to assist them to find out how the technology can be optimised for countries like India, where the rate of pollution is too high."
After completing his scholarship at Oxford, Amit Kumar wants to come back to India and do something productive for the cause of under-privileged students.