How she is inspiring change through films
Last updated on: August 18, 2013 13:07 IST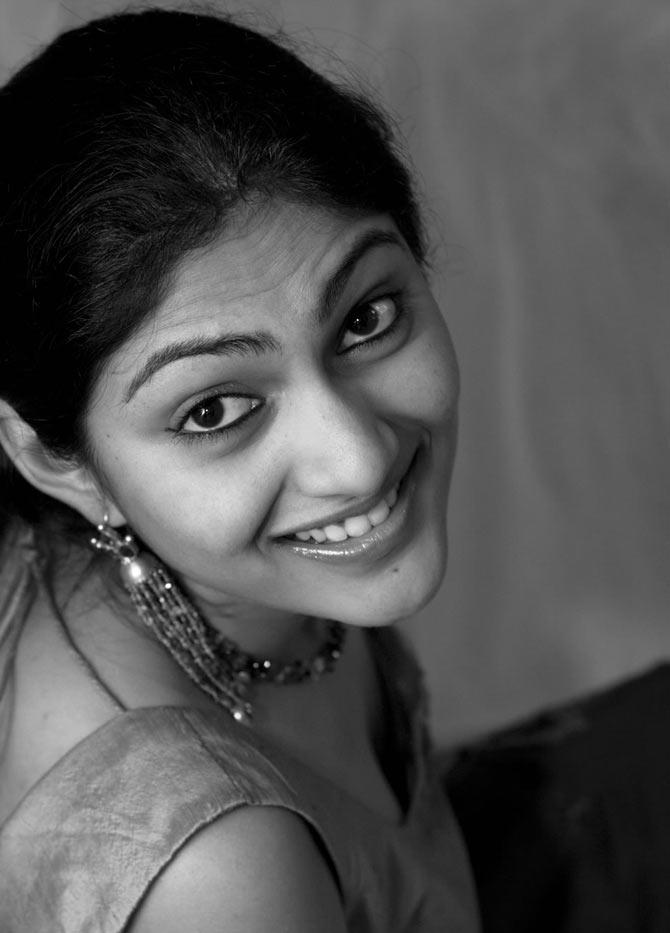 Independent filmmaker Pavitra Chalam talks about founding her company CurleyStreet Media and how she's making a difference through films.
Pavithra Chalam is a multi-talented, independent film maker and an entrepreneur on a mission.
Her list of achievements is endless.
At school, she was a national level roller skater and athlete for over ten years.
In 2003, post completing her graduation in humanities from Bangalore University, she pursued journalism at the Asian College of Journalism and interned at the New Delhi National News Network in Bangalore for six months.
In July 2003, she represented India at the Youth Initiative for Peace in Pakistan where she made her film debut with Bus – where she showcased the ideals that were common to the youth of both nations.
In 2004, Chalam travelled all across Europe as an ambassador of the NGO -- Peace Child International where she used film as a medium to ignite the minds of young people in France, Spain, Germany, Scotland, London and Ireland.
After completing her graduation from the New York Film Academy's Filmmaking Program, she returned to India and since then has been working as an independent filmmaker.
Her studio, CurleyStreet Media is making films on issues ranging from drug addiction and rehabilitation, cancer, women and children's rights, sports in India and the environment.
In the following pages, she tells us what inspired her to choose films as a medium to communicate her messages, the challenges of making films on social issues and how young Indians can contribute to the revolution.
Courtesy:YouthIncMag.com


Please click NEXT to continue reading...
'I believe film to be the most powerful story-telling medium'
Last updated on: August 18, 2013 13:07 IST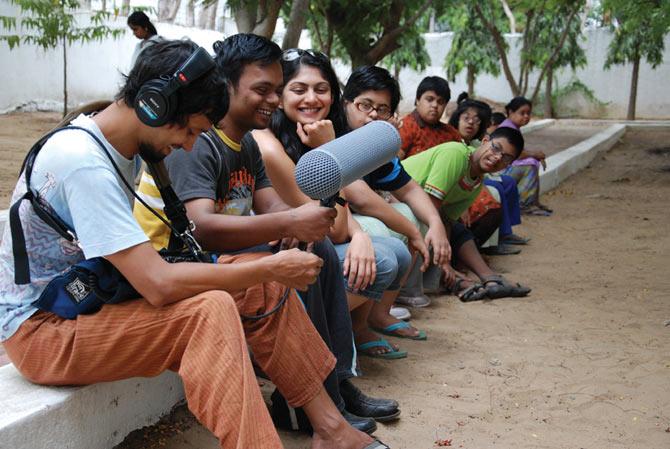 How did you begin your career as a filmmaker?
In my formative years, my films were shot on whatever camera I could lay my hands on.
I got my first break when I was chosen to participate in the Youth Initiative for Peace in Pakistan where I made my debut film Bus.
I then took on the role of a journalist at the UN World Youth Congress held in Morocco and later went on to create films on Youth Action and Change for Peace Child International in Europe.
What made you focus on social films?
I observed that documentaries and films based on social issues often have poor reach simply because aesthetics get sidelined by content.
I believe that reality lends itself to a certain aesthetic that is often overlooked by filmmakers the world over. This is what we want to bring to the world through our non-fiction films.
Tell us a little bit more about your company CurleyStreet Media.
As a media company, CSM aims to create narratives that inspire, initiate and inform.
I believe film to be the most powerful story-telling medium because it engages our senses and makes us live the moment.
'Films based on social causes cannot afford to be promoted'
Last updated on: August 18, 2013 13:07 IST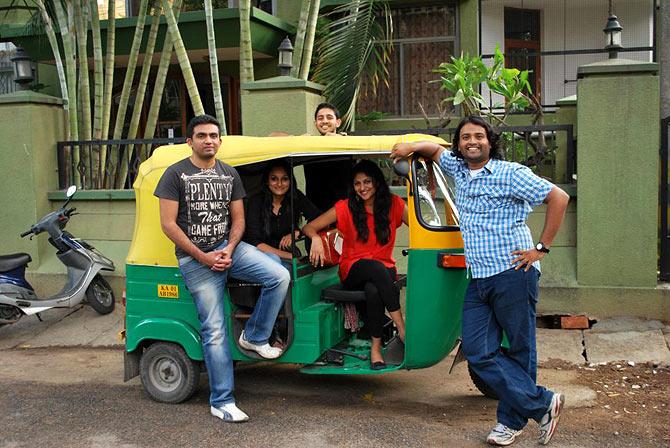 How difficult is it to promote a film based on social themes?
It is very challenging. Firstly, it needs to be seen by a large number of people the world over.
Traditional methods of film promotion are expensive and films based on social causes cannot afford them.
Social media and film festivals are great ways for us to address this objective. Secondly, it should be able to inspire people to get involved with the cause.
If the content makes people uncomfortable, they find it easier to make up an excuse to switch off. We strive to make films that walk the thin line between engaging and uncomfortable.
How much of an impact does film have in India for social change and awareness?
There are tons of positive examples in mainstream Indian cinema such as Taare Zameen Par, Munna Bhai, Vicky Donor and even shows like Satyamev Jayate which have raised pertinent issues.
However, the best examples in my opinion are some of the social message films that are screened in theatres.
The Bangalore police had a one-minute film on road accidents which used to be shown just before film screenings in multiplexes. Statistics proved that there was a significant drop in accidents across the city after the release of the short film.
How did your last film Indelible come about?
The journey began with an unforgettable conversation with an amazing woman, Dr Surekha Ramachandran. Dr Ramachandran is the co-founder and chairperson of the Down's Syndrome Federation of India.
Her own association with Down's syndrome began with the birth of her child, Babli. For over three decades, she has been fighting to raise awareness about Down's syndrome in India.
What stage is Indelible at?
The final stage! After the censor certificate goes through, we hit the film festival circuit including the Thinline Film Festival, Picture This Film Festival, India International Film Festival of Tampa Bay and Delhi Short Film Festival, to name a few.
'Do give us a shout if you are keen to collaborate with us'
Last updated on: August 18, 2013 13:07 IST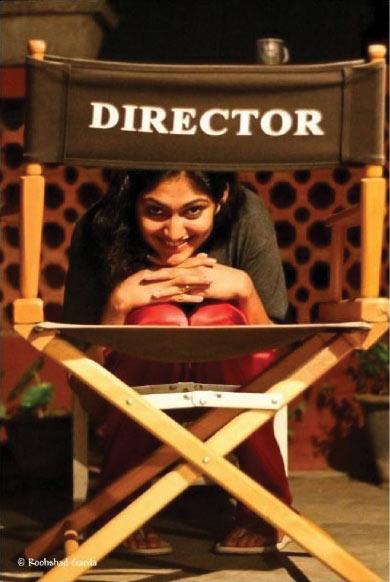 What is next for you and CurleyStreet Media?
We are presently camped in Delhi to document the remarkable story of Roona Begum, an 18-month-old who has been flown in from Tripura to undergo surgery for hydrocephalus, a condition that has caused her brain to swell to three times its normal size.
In the pipeline is a call-to-action film with Amnesty International on the Public Safety Act in Kashmir.
We are also in pre-production for two films; the first for a Kerala based organisation called the Society for Rehabilitation of the Visually Challenged who have put together south India's first blind football team, and the second for the Association for the Mentally Challenged in Bangalore to help families with mentally challenged people.
Is there a way where young people can get involved in your projects?
Hell yeah! We need help to spread the good word which you can do by sharing the stories we tell with the world on social media. Also, we often have requirements for design and animation work. Do give us a shout if you are keen to collaborate with us.
One Curley Street Media film we must watch...
Indelible
A filmmaker that inspires you...
The Coen Brothers
Critical acclaim or commercial success: What do you prefer?
Critical acclaim
An ad or documentary you wish you had made...
March of the Penguins