CAT topper's success mantra: Focus. Speed. Accuracy
Last updated on: January 12, 2012 20:13 IST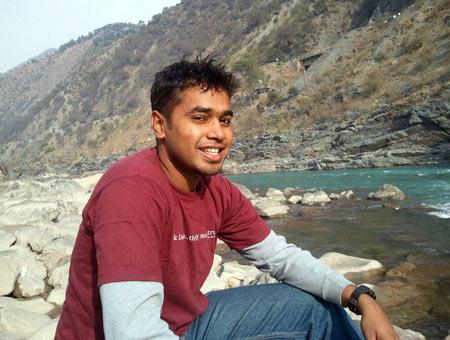 Ajinkya Deshmukh is one of only nine people in India who scored a 100 percentile in the CAT exam.
How did he do it?
What makes Ajinkya Deshmukh's achievement extraordinary is that he cracked CAT without taking a break from work.
"I prepared for CAT while I was working," he says.
At 7 am each morning, Ajinkya -- who lives in the satellite town of Ambarnath, located a little over 50 kilometres from Mumbai -- woke up to study for CAT uncomplainingly, though he had only arrived home at 11 pm the previous night.
"Focus," he emphasises, is what helped him clinch his goals each time -- be it pursuing a computer science degree at the Indian Institute of Technology-Madras or scoring a 100 percentile at CAT 2011, only one of nine toppers in the country.
Over 200,000 aspirants took the CAT last year. Over 1,700 scored in the 99th percentile.
Only 9 scored a perfect 100.
A software developer at a leading investment firm in Mumbai, Ajinkya, 24, shares the milestones in his life-journey so far with Rediff.com's Divya Nair. Read on....
'I gave the CAT twice to get acquainted with the paper pattern'
Last updated on: January 12, 2012 20:13 IST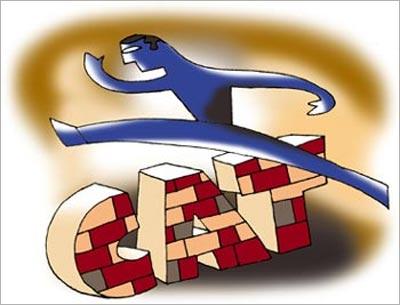 Many congratulations, Ajinkya. When did you first hear the news?
I had logged into the CAT Web site yesterday (January 11) and checked my scores. I had scored a 100 percentile across all sections.
Was this your first attempt at CAT?
No, this was my third attempt.
How much did you score in your earlier attempts?
I first appeared for CAT in 2009 and scored 98 percentile. I wasn't satisfied. I appeared for the test again in 2010. I scored 87 percentile in my second attempt.
What were the mistakes you made in your earlier attempts and how did you overcome them this time?
My scores dipped because I wasn't serious about an MBA at that point of time.
I was studying computer science at IIT-Madras and I gave the CAT twice to get acquainted with the paper pattern.
Besides, I wanted to gain some work experience to groom my technical skills before pursuing an MBA.
Please click Next to read further...
'Expert opinion doesn't help much'
Last updated on: January 12, 2012 20:13 IST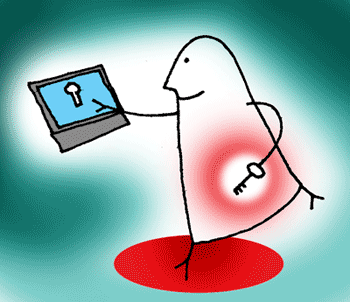 How many months of preparation did it take for you to crack CAT this time?
Since I was preparing for the exam without taking a break from work, I can't remember exactly when I started preparing for it.
On weekdays, I would spend an hour to take a mock test or section test.
On weekends, I would dedicate more time and analyse my performance so that I could work on the areas I was weak in.
Did you enroll at any coaching class?
Not for the first two attempts. But since I was serious about CAT this time, I enrolled with the TIME test series a few months in advance.
There was no way I could have prepared without solving several mock test papers and previous years' test papers.
Do you think professional coaching is crucial for success in CAT?
If coaching means access to test material, I think it's very important for CAT.
However, if you enroll in an institute to be trained by experts or follow their opinion, I don't think that really helps much.
Experts will definitely share tricks and strategies to crack the exam, but when it comes to performance, what matters is the accuracy and speed with which you solve each section.
As one practices through various tests, one develops a strategy, but the fact remains that the strategy is not universal.
You have to identify your strengths and personalise a strategy that works best for you.
Please click Next to read further...
'When you achieve your goal, hardships don't matter'
Last updated on: January 12, 2012 20:13 IST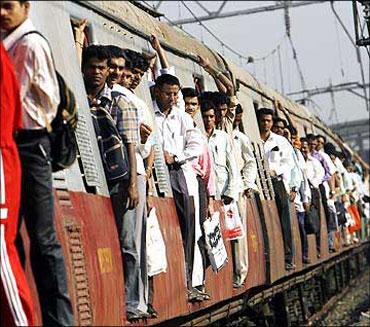 What three key factors helped you ace CAT?
There was only one success mantra: Focus.
My strength was Quant and I was weak in Verbal Ability.
So during weekdays, I would solve as many questions on English and get as much exposure as possible.
During weekends, I would work on my weak areas and improve my preparation.
To excel in CAT, the key is to focus on improving your speed and accuracy. I don't think any expert can help you with that.
The secret to cracking any competitive exam is -- stick to your basics.
While you are preparing, you must record your performance so that you can review them later.
You learn better from your mistakes.
Have you decided at which IIM you plan to pursue your MBA?
I would like to pursue my MBA from the Indian Institute of Management-Ahmedabad. It has the best faculty, alumni network and it's the best place to do an MBA.
You stay in Ambarnath, which is over 50 km away from Mumbai. How challenging was it for you to prepare for a competitive exam like CAT?
Commuting was always challenging. Be it for IIT-JEE or for CAT, I had to travel by local train which takes me a little over an hour.
While preparing for CAT, I would wake up at 7 in the morning and prepare for an hour every day before leaving for work.
I travelled by train for over three hours daily. I would reach home only at 11 pm. I did not get enough time to prepare during weekdays, but I used whatever little time I got to solve new problems.
On weekends, I would travel to Vikhroli, which takes me an hour by train, to take a practice test. But there was no point in complaining. I was used to the drill.
It was the excitement to achieve my goal that kept me going all the way.
Travelling has always been a hassle throughout my preparation, but my parents have been very supportive. They never let me feel the pressure, which helped me concentrate better on my career goals.
I think when you achieve your goal, these little hardships don't matter much.
Please click Next to read further...
'One must not give in to pressure. Focus on your merits'
Last updated on: January 12, 2012 20:13 IST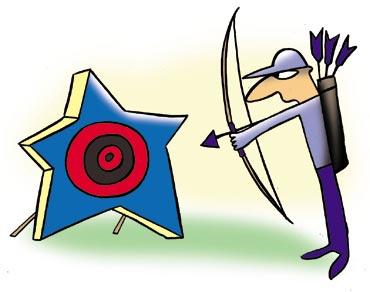 Tell us about your family.
My father works as the marketing manager for a refrigeration and cold storage firm in the city; my mother is a homemaker.
I have an elder brother who works as a software engineer with Hexaware Technologies in Mumbai.
What are your hobbies and interests?
I love playing football. I also go trekking. I like to travel to new places. Recently, I also took part in the Pune Marathon.
What is your advice for MBA aspirants?
One must not give in to pressure.
You may listen to what the experts tell you, but focus on your merits.
Ultimately, the goal is to answer as many correct questions as you can within the limited time.
Remember the two words for success in CAT -- 'Speed and Accuracy.'
All the best, everyone!