'I was being pressurised to get married and I had to tell my family that I can't marry a guy and lead a normal life. I was gay.'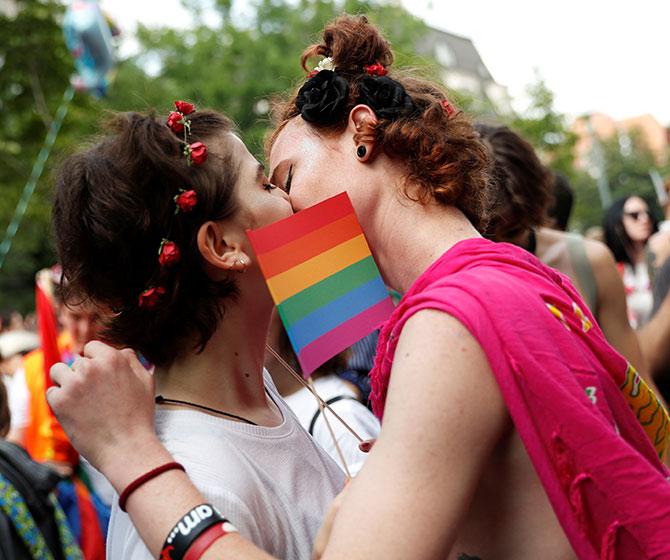 Photograph*: Bernadette Szabo/Reuters
Pragathi Kulkarni (pictured below), 28, talks about coming out to herself, her parents and what the future holds for her.
---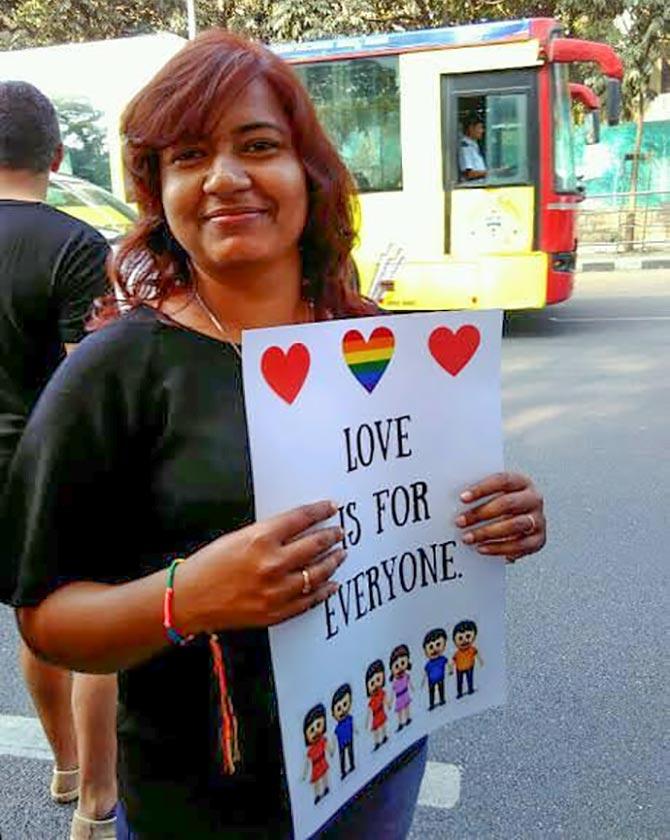 I always knew that I was different.
But this society pushes you to think that being different is not acceptable. That's where one starts trying to fit in a box.
I did the same.
I started dating guys. A decent number of them.
But I was never able to connect with them the way I could connect with women.
With men, it was more of an emotional thing. We all know that isn't enough to complete a relationship.
That's where I started to wonder and question myself.
'Am I the only one who feels this way? Is this natural? Do I have some internal hormonal issues?'
All these questions gave me a push to go out and experience myself.
Women always interested me. I used to check them out.
Initially, I thought it was just physical (attraction).
Later, I realised it was more than that.
I wasn't able to explore my stronger side until the time I stayed with my parents. So I decided to move out.
I looked up for LGBT communities and approached them to know more about it.
Moment of truth
There was a pretty girl in my office with whom I was really good friends with.
In the process of building friendship I came face to face with my feelings for this lady.
I couldn't talk to her the way I used to because I was under the impression that I will lose my friend.
I kept this to myself for quite some time.
Later I gathered my courage and told her that she wasn't just another friend for me. I had feelings for her.
After confessing, I was quite sure that she will never talk to me.
To my surprise, this woman walked up to my desk and said, 'There's nothing wrong in being different.'
In fact, she was happy that I came out to her.
I felt those were the words I was actually waiting to hear.
She made me feel it was OK to be different. It was OK to confront feelings when you aren't sure of the opposite party.
I came out to my best friend whom I was secretly admiring and crushing on.
I am so glad that this person is still in my life.
Coming out to her made our friendship grow strong like a rock.
I am lucky in a way that I didn't face criticism from my friends. I got unlucky with my own family.
Coming out to parents
I was being pressurised to get married.
I had to tell my family that I can't marry a guy and lead a normal life. I was gay.
I stood up for myself and thankfully, I had moral support from my girlfriend. She helped me deal with it emotionally.
I don't blame my parents for having expectations. You can't change something that's been happening for decades.
If you are born as a woman, you are only supposed to marry a man.
I was verbally abused for being gay.
I was asked if I was lying to just get rid of marriage.
My mom started thinking that I had some issues for not being physically attracted to a man.
These were initial feelings and thoughts. But I was stubborn and clear that I won't get married to a guy.
As of today, they are fine with me not getting married. But they aren't fine with me being gay.
I strongly believe that they will accept me some day.
After self-realisation, I joined secret groups in Hyderabad and Bangalore.
I took part in pride walks and fundraising events. It was fun to be out there, enjoying my freedom alongside fellow community people.
Apart from the fun, we are also educated about adopting, mental health, abusive relationships and also given counseling -- individual and for parents.
Favourable verdict
My happiness didn't have any bounds when I heard that section 377 was scraped.
All these days we had to do things in fear. But now people will be more confident and willing to come out.
There are 63 genders identified so far and people use a few common labels to identify their sexuality.
Your sexuality isn't defined by who you have sex with.
It's about how you feel and how you choose to identify yourself.
The important thing is that you choose what label feels comfortable. Or you choose no label at all.
You might find, like many others have, that the label you choose changes over time.
Idea of relationship
For me, relationships have been as dramatic as the usual straight relationships.
I personally experienced all those emotions and feelings which one experiences in a straight relationship.
The only problem I see is we are less in number and it becomes tricky after a point.
People assume that if two gay people are friends they must have slept together. But it isn't like that.
Isn't it normal that you will only be involved with someone only when you are attracted to them?
People should understand that it is the same as what they are in any other relationship.
At the Workplace
I am quite open (about my sexuality) at my workplace.
Many of them are accepting; they support and appreciate me for being courageous to come out.
My manager is a sweetheart; she even shares information about LGBT events and other related news to the community.
Future plans
My future plans, for now, is to be financially strong enough to take care of myself.
If I find an ideal partner, I will get married and adopt a baby.
I will and I am working towards this future of mine.
Message to readers
Do acknowledge your emotions and feelings.
Please don't get stuck in a wrong relationship.
Do not get married until unless you are sure about your partner.
Now that same sex is legal in our country now, one shouldn't fear anything.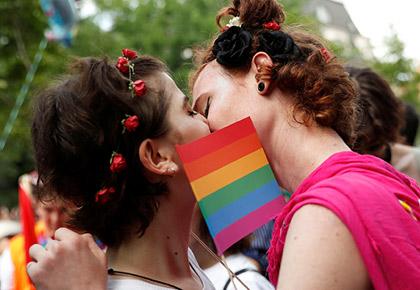 *Kindly note lead image published only for representational purposes.