We'd asked you, dear readers, to take a selfie and tell us which your favourite books are.
On World Book Day, celebrated April 23, presenting some interesting responses we received. You can share yours too!
First up, we received this response from eight year old Abhinav JR from Bengaluru.
Posting a picture with the book The Quest for Paradise by Geronimo Stilton, he wrote: 'The book is about the search of Geronimo for the heart of happiness.'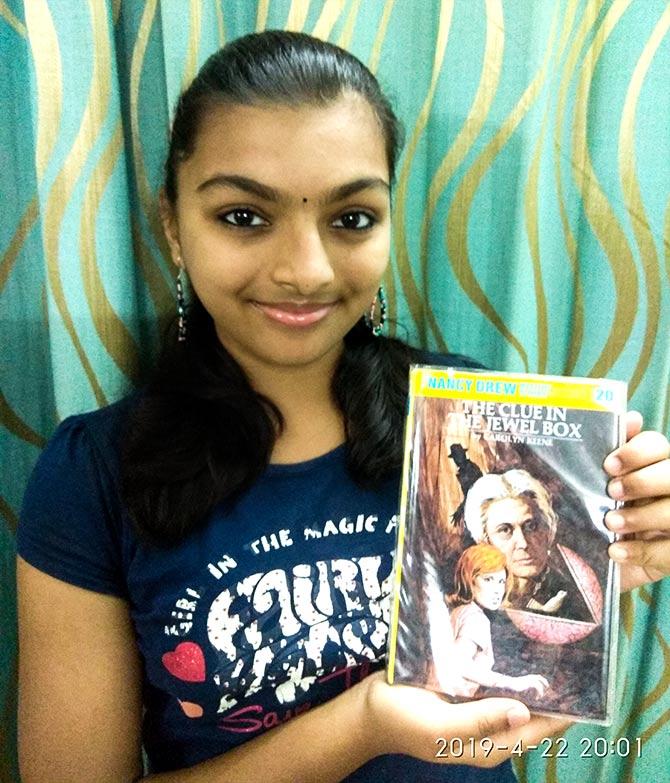 Next, we have Amogha Raghuvir's favourite book:
'This book is from the series of Nancy Drew Mystery Stories. It features a detective Nancy Drew who meets a former queen of some country abroad who is searching for her missing grandson,' the 12 year old wrote about her entry.
---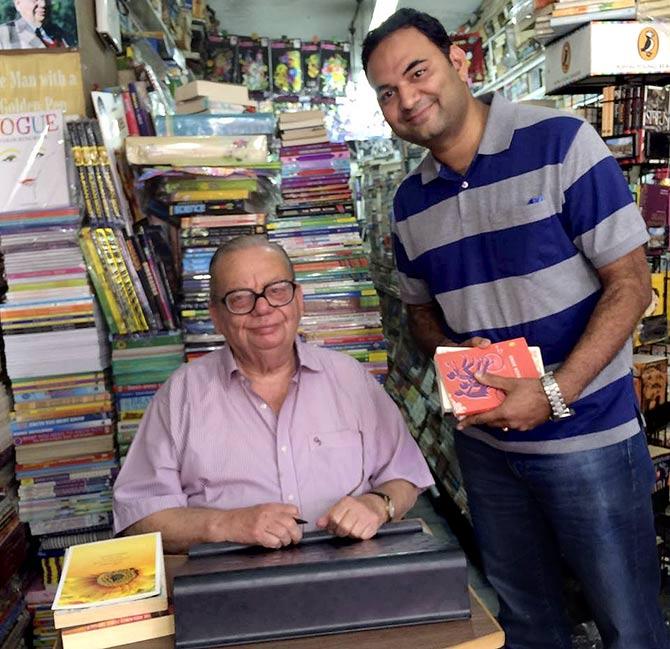 P Rajeev, 41, Bengaluru sent us a picture with his favourite author, Ruskin Bond.
Many years ago a high school kid picked up a book from the dusty shelf of a neighborhood library. And the moving tale of friendship captivated his heart.
Many years later he finally made the trip that he was wanting to for a while. To meet and have a conversation with his favourite author.
"Which of my books do you like most?" the author asked him smilingly.
"The Room on the roof, sir," I replied.
Thank you Ruskin Bond for creating a magical world that I escape into so very often.
---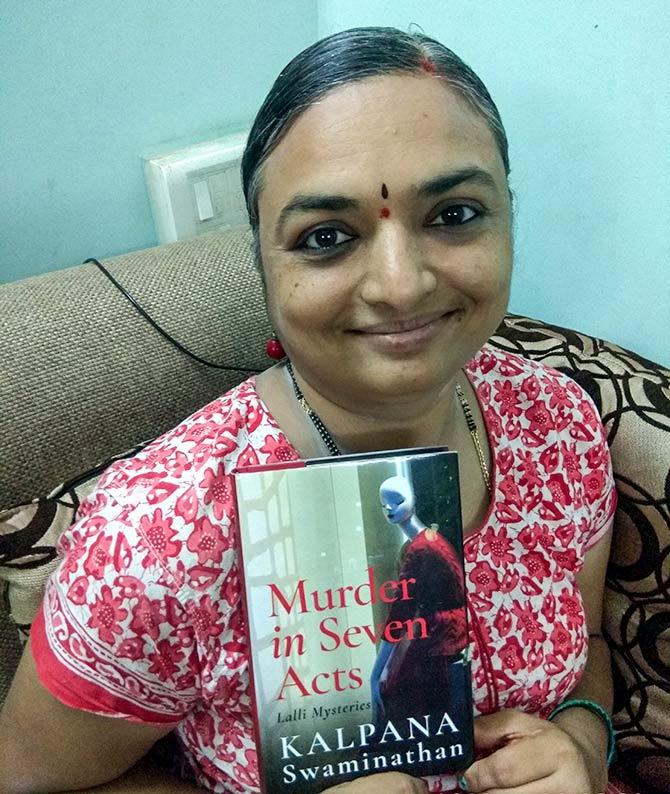 Bengaluru-based Malini JR, 40 is fascinated by Murder in Seven Acts by Kalpana Swaminathan.
'Mystery at its cutest and best. Set of 7 delicious mystery Stories,' she described the book.
Palanki Suryanarayana, 75 from Bangalore also picked his favourite.
'If I am exiled to an island for a month with only books of a single author for company, I will choose Bill Bryson,' he wrote.
'His book A Short History of Nearly Everything is a treasure trove containing amazing stories of fantastic characters, quirky adventures and fortuitous discoveries told in a breezily light manner.'
---
You too can participate and send us your responses.
Take a selfie with your favourite book/author and send it to getahead@rediff.co.in (subject: My Favourite Book) along with your NAME, AGE, LOCATION and a small brief about the book/author.
We'll publish the best responses right here on Rediff.com.