Ahead of World Book Day, celebrated April 23, we'd asked you, dear readers, to take a selfie and tell us what your favourite books are.
Here, Mumbai-based banker and blogger Roma Dhamija picks her favourites.
1. Many Lives Many Masters by Dr Brian Weiss
This non fiction book by world renowned psychiatrist narrates his first case of past life regression which changed his perspective towards life.
It's a wonderful book I'd recommend to everybody.
At the end of the book, one truly starts viewing his/her life very differently and imbibes a positive attitude.
Reading it can do wonders to a person's thinking. It will always top my favorite books' list.

2. The Rozabal Line by Ashwin Sanghi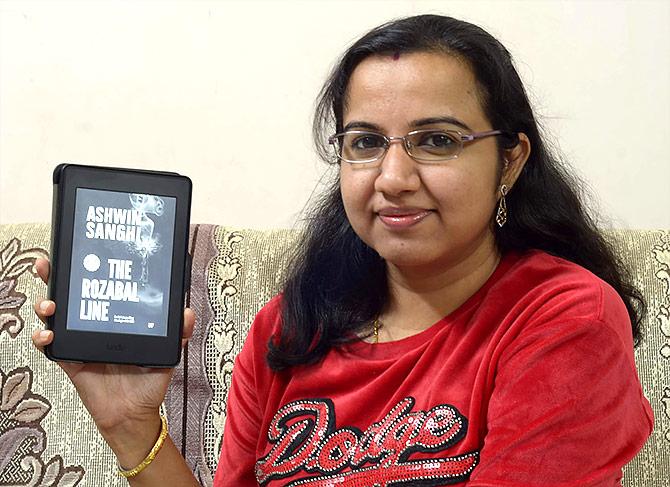 Generally, all of my favorite books are non-fiction, except for rare ones like this.
This is the first book by the author and a thoroughly researched one.
The story is very fast paced and the revelations are jaw dropping (with a note on each of the facts).
The book focuses on why religions were formed years ago, how during the course it became an obsession and a business for some people.
A brilliant book which doesn't feel like fiction at all.

3. Titanic by Rupert Mathews
We have all loved the movie Titanic.
I have always been fascinated by (the ship) Titanic and about what happened on that ill fated day on the ship.
This book is non fiction and details the accounts of what exactly happened on the day.
It offers insight into the finer aspects of the event which the movie fails to capture due to time constraints.

4. Lone Fox Dancing by Ruskin Bond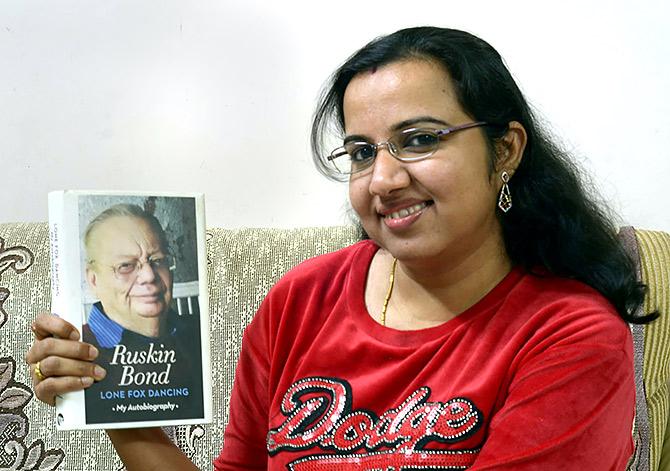 This autobiography of Padma Shri Ruskin Bond is definitely another book I'd recommend.
It is one of the most honest autobiographies written by anyone without hiding his/her shortcomings.
It gives you an insight into the upbringing of Bond in the pre-Independence era, how his life changed post Independence and how he realised India was his true home.
Absolutely lovable read!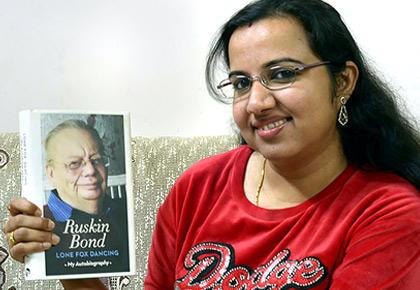 ---
You too can participate and send us your responses.
Take a selfie with your favourite book/author and send it to getahead@rediff.co.in (subject: My Favourite Book) along with your NAME, AGE, LOCATION and a small brief about the book/author.
We'll publish the best responses right here on Rediff.com.