Major Beena Tiwari was the only woman in the 99-member medical team at the Indian Army's field hospital in earthquake-hit Turkey.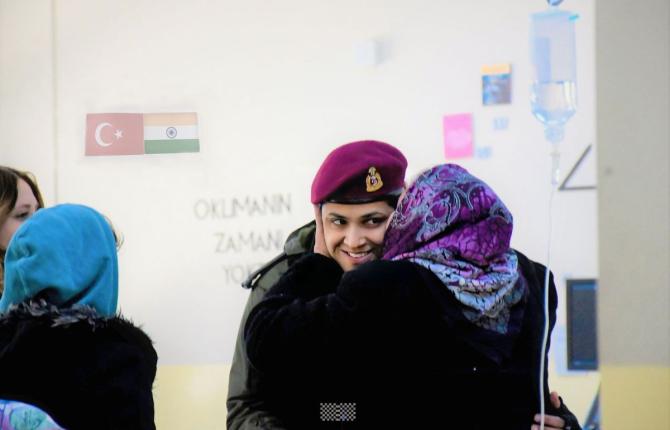 Major Beena Tiwari became the symbol of India's medical outreach in earthquake-struck Turkey last month.
The picture of her being hugged by a Turkish woman broke the Internet. Her smiling face, spelled reassurance and hope.
Donning the Indian Army camouflaged uniform and maroon beret, the doctor became an ambassador for India's humanitarian assistance for patients needing emergency trauma care in a foreign land.
Dr Tiwari was the only woman in the 99-member medical team at the Indian Army's field hospital in Iskenderun, Hatay.
"The lady in the picture was giving her clinical problems when her eyes filled with tears. She just hugged and kissed me. She blessed us and thanked the Indian Army and India," Major Tiwari tells Rediff.com's Archana Masih in a phone conversation from the para field hospital she is presently posted at in north India.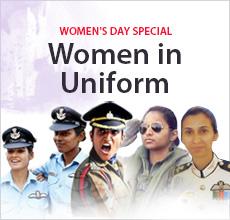 Following in the footsteps of her grandfather and father, she joined the Indian Army and has the coveted distinction of being doctor as well as a para trooper.
"You have to earn the maroon beret. You have to undergo a series of extremely tough physical and mental activities to become a paratrooper," she says in an interesting conversation about life in the army and how women officers are breaking new ground every day in the Indian Army.
Everybody has seen your photograph in Turkey that went viral. What is the story behind that picture?
It was the second day of our hospital in Turkey. It was a new environment for our entire team because we had come to different country to set up a hospital.
In the initial hours, the number of patients was less, but as more patients came and saw our service and treatment protocol, they were overwhelmed.
They spread the news about our hospital and the number of patients started increasing.
It was such a large-scale disaster and many were waiting for treatment.
We spoke to the patients through interpreters because of the language barrier. There were volunteers from across the nation who helped with translation and were a big help.
The lady in the picture was a patient. She was telling us her clinical problem and was overwhelmed to see the arrangements and how we attended to the patients. She was very thankful that our team had come to help them in their difficult time.
She was telling her clinical problems when her eyes filled with tears. She just hugged and kissed me on my cheeks. She told the translator to tell us 'don't go' and thanked us.
She blessed us and thanked the Indian Army and India.
How were those 12 days working in the hospital in Turkey? What did you encounter when you landed?
What we saw when we landed in Turkey was very heartbreaking and disturbing. We set up our hospital and started functioning within 3-4 hours. We put our heart and soul into treating the victims of the earthquake.
We got a very good response from the patients and volunteers who assisted us with reading and translation.
All the citizens that visited our hospital were blessing us and saying beautiful, kind words.
We were all so motivated that we forgot about ourselves.
We worked day and night to help maximum number of people. In the initial three days, our team was working 24/7, I don't think if there was any person who got more than three or four hours of sleep.
Our hospital was open 24/7. Not a single patient was sent back. Gradually, we started doing duties on rotation to allow doctors and other members some rest.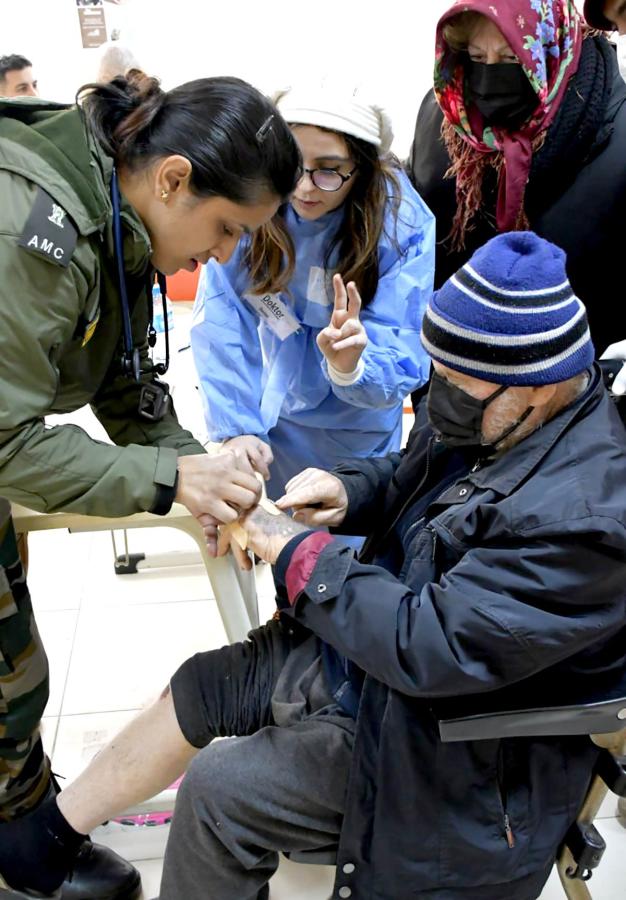 Tell us about the hospital and what kind of injuries were patients coming to get treatment for.
Our hospital had 30 beds and our team comprised 99 members. I was the only woman in the team. We treated a total number of 3,600 patients.
The hospital was equipped with an X-ray lab and an operation theatre. I was the medical officer and there was a team of orthopaedic, surgical, anaesthesiologist, maxillofacial and medical specialists.
In the initial few days we mostly treated trauma casesof those who had been rescued from the rubble after 48-72 hours. Subsequently, there were neglected trauma cases -- patients with fractures who had not got medical help because other hospitals were too crowded or attending only to emergencies.
Later on, we had patients with post-traumatic stress disorder and panic attacks.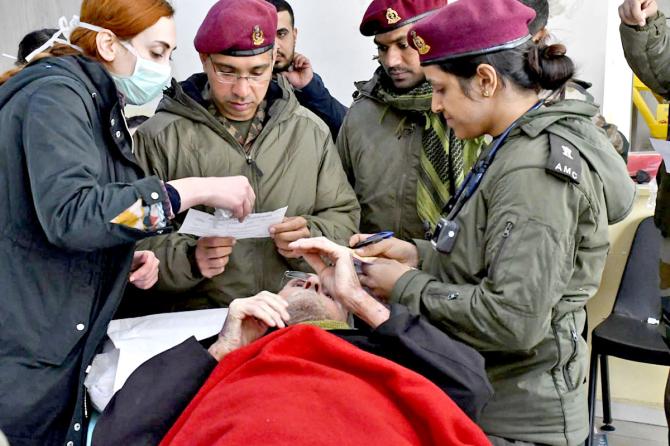 What was it like when you were leaving? There must have been many who must have come to thank the medical team.
We were surprised that we created such a beautiful bond with everyone and all the volunteers. Everybody's eyes were filled with tears and they didn't want us to go back.
It was overwhelming for all of us. The volunteers and everyone present gave us a very heart-warming farewell on our last day.
As the only lady officer in a medical team sent to a disaster-struck foreign country, you are a shining example of gender parity and women empowerment. When did you know that you would be part of the medical team?
I came to know on February 6. It was the decision of the commanding officer and brigade commander of the para field hospital I am posted in.
Usually women and children feel comfortable to discuss their problems in such situations with a lady doctor.
When I was given the order, I packed my bag and moved.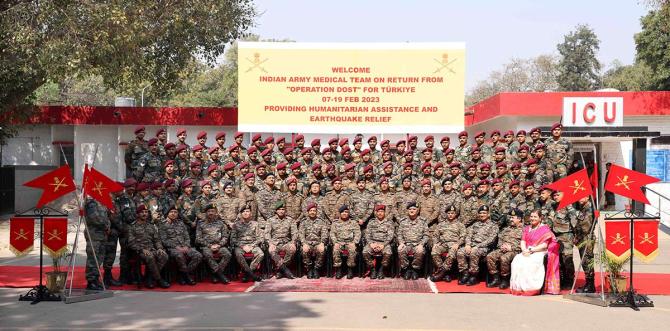 Your family must be so proud of you. What was their reaction about your service in Turkey?
My parents, family and people in our village are all very proud to see their daughter's name in the news. More so, because we were serving a humanitarian cause in a country that had seen such heavy loss of lives.
I belong to an army family. My grandfather retired as a subedar and my father retired as a subedar major.
I grew up in the fauji environment. My father was the drill instructor at the Indian Military Academy, so as a student I attended many passing out parades.
Seeing all the young cadets graduating as officers and the look in the eyes of their proud parents kindled in me the desire to join the army. This fired my ambition of becoming an army officer.
Ultimately, considering my army background, I grew around the idea of serving the nation and wanted to be a part of this organisation.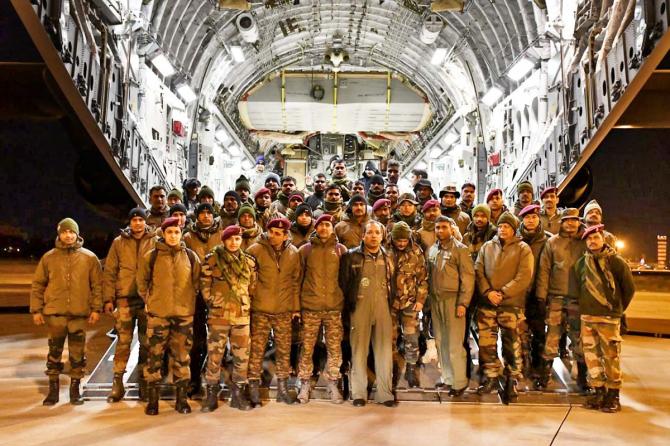 How did you develop an interest in medicine and join the army as a doctor?
I gradually developed an interest in the medical field, but that did not deter me in going ahead with my ultimate objective of joining the army.
I went on to compete for the Army College of Medical Sciences, Delhi. During my internship, I applied for the Army Medical Corps and fortunately, succeeded.
I got commissioned and after completing five-year internship at the Army Research and Referral Hospital, Delhi, I was posted to a field tenure at the 162 Military Hospital in Dinjan, Assam.
It was an awesome tenure where I learnt about the paratroopers.
How did you become a paratrooper?
I was so motivated seeing the senior and junior paratroopers in Assam that I wanted to be a part of para battalion. I cleared the para probation in 2020 and completed my para jumps successfully.
I'm now posted at a para unit field hospital.
What was the training like? What tests did you need to complete successfully?
Firstly, one has to volunteer to be part of the unit. You have to have it in you, only then can you be a part of the para unit.
You have to undergo a series of extremely tough physical and mental activities. It is a very strict routine where you are pushed to your physical and emotional capacity. There is a rigorously set criteria that we have to fulfil to find a place in the paras.
After completing training and probation, we are selected on our physical fitness and how we interact with our soldiers.
It is only after clearing all these requirements and successfully completing basic para jumps out of an aircraft with the parachute that you earn the coveted maroon beret, worn with pride by all paratroopers.
We undergo training for the para jumps in Agra.
What does it mean to wear the prized maroon beret?
It is said that one has to earn the maroon beret. It is an honour to be worthy of it.
I was so proud on the day I got my maroon beret. After joining the army, my second aim was to be a paratrooper.
In the Army Medical Corps, we see patients and sometimes get posted to field tenures in difficult terrain, but by being a paratrooper also gives opportunities for adventure and service to the nation.
I am with the 60 Para Field Hospital where all the doctors, medical personnel and paramedics are paratroopers. They all have gone through the same training process.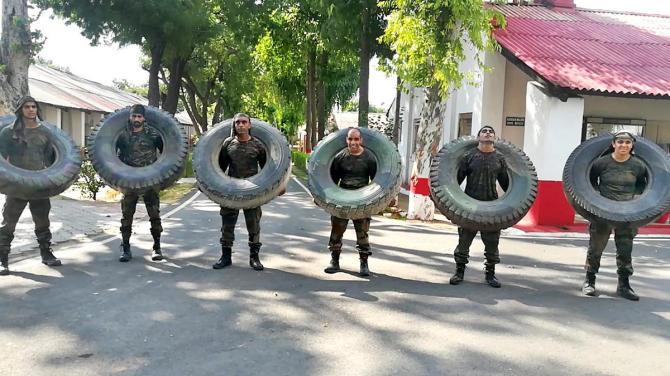 Are there other lady doctors in the army who are also paratroopers?
One of my main sources of motivation was my senior female officers who inspired me to be a part of this organisation. There are a few lady doctors who are paratroopers, but I believe things are changing and many more will follow.
Apart from the medical or dental corps, there are few lady officers who are paratroopers in other arms as well.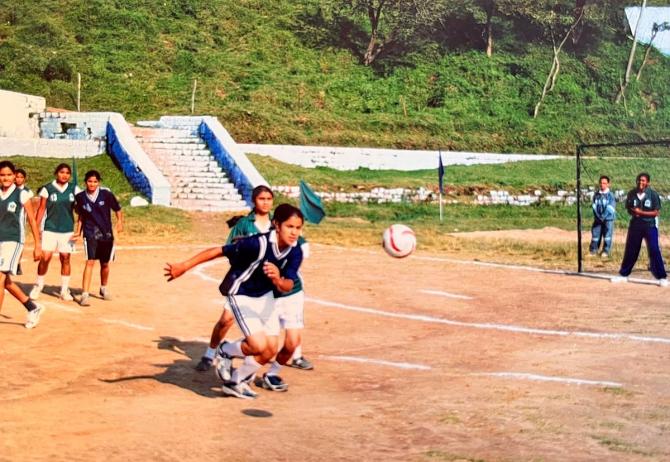 What are the duties of a medical officer?
General physicians like me who have a MBBS degree examine patients and refer them to specialists when required. Our duties are in the emergency room or medical inspection room.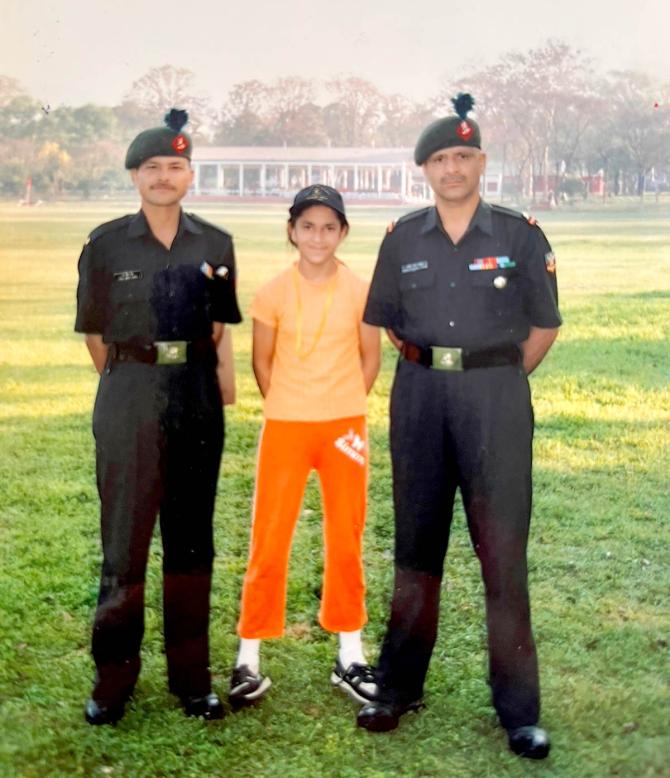 What was the experience serving as a doctor in a forward field hospital in Assam?
When I joined the army as a medical officer, I served for four years in a field hospital in Assam.
It was a very good learning experience. The military hospital was a peripheral hospital. We have specialists, but sometimes when a patient requires higher medical intervention, we transfer the patient by air.
I accompanied the patient several times in the aircraft to Guwahati or the Command Hospital in Kolkata for further investigation or a super specialist review.
How is the role of women changing in the Army Medical Corps?
The AMC provided permanent commission to women officers from 1958. The other arms have followed and offered permanent commission to women officers recently.
There were few women in para field hospitals, but that is also gradually changing and women paratroopers are joining as doctors. The perception of a woman jumping out of the aircraft is also changing and many more girls are being brave to embrace this adventure.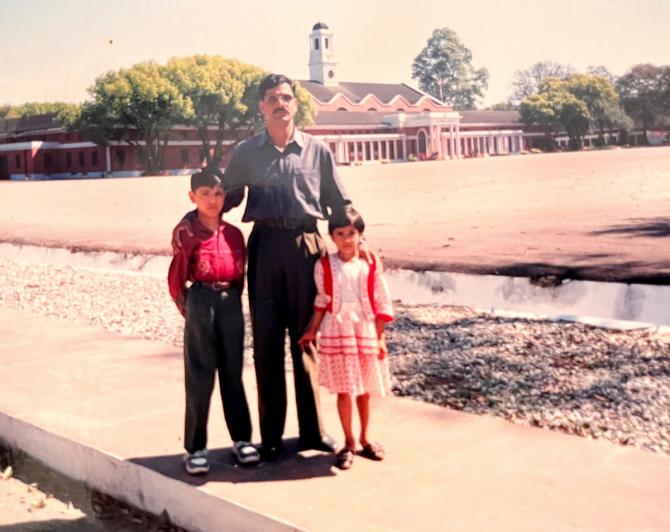 What are some of the reactions you draw from young women when they see you in your uniform and maroon para cap?
Many girls in my area are inspired by what I am doing. Like I was inspired by my seniors. They ask questions about how to join the army and are curious about army life.
I wanted to be in the army. My father was a drill instructor and had taught drill to so many officers at the IMA. It was his dream that someone from our home should also become an army officer one day.
I made that my aim and I love each day as an officer in the Indian Army.
Watch: Scenes from Major Beena Tiwari's life.
Feature Presentation: Aslam Hunani/Rediff.com