With public bicycle-sharing systems entering this untapped market Nikita Puri examines the roadblocks.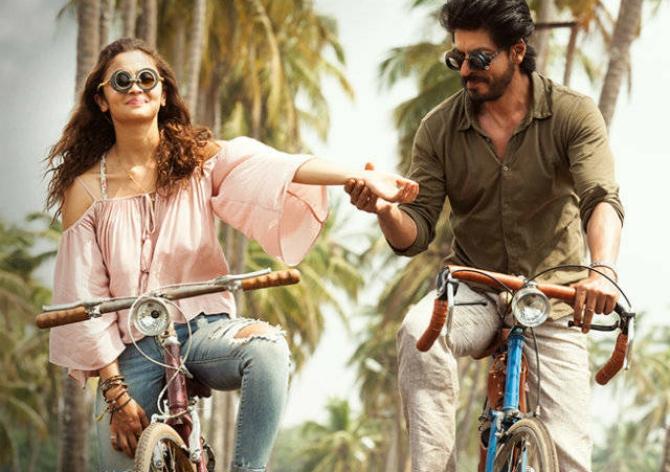 Twice a week, technology strategist Sathya Sankaran cycles to work, a distance of 20 km, one way.
Travelling from north Bengaluru to south, he cuts right through some of the busiest streets of the city. He saves at least an hour each day that he ditches the car for his bicycle.
"A bicycle is like an extension of your body. It offers flexibility," he says.
Sankaran is in a growing band of citizens who are in favour of opting for bicycles and abandoning the hassle of negotiating cars in traffic, or crowded buses, or auto- and tax-rides that cost an arm and a leg.
He's looking forward to more cyclists on the road after the Karnataka government announced plans to put out 6,000 bicycles in Bengaluru for a public bicycle-sharing system. Mysuru put out 450 bicycles for a similar project, "Trin Trin", in June.
The first private player to have recognised this untapped market is Zoomcar.
After introducing car-rental services across India, five-year-old Zoomcar has thrown its hat in the ring by putting out 3,000 cycles across Bengaluru, Chennai and Kolkata.
Through PEDL, the company's cycle rental service, there will be 10,000 more bicycles on Indian roads, says Greg Moran, co-founder and chief executive officer of Zoomcar.
"From a user's standpoint, if you have to go anywhere within 4-5 km, there really aren't good options except two-wheelers. Taking the bus isn't an appealing solution and an auto-rickshaw isn't very affordable. For us it really was a no-brainer," says Moran.
PEDL hopes to have 1,00,000 users by next month.
"About 500 cities in the world have tried bicycle-sharing systems," says Amit Bhatt, director of transport of the Sustainable Cities programme at the World Resources Institute, India.
"The global shift towards cycling as a means of transport has encouraged entrepreneurs to come into the cycling space," he adds.
The process to promote bicycling in the city includes identifying core areas to kick off the project, says Darpan Jain, commissioner of the Directorate of Urban Land Transport, Karnataka.
"Besides smart cards, we're looking at QR code-enabled bicycles that will have virtual docking stations," he adds.
With Trin Trin-like projects taking off and PEDL scaling up operations to other cities by 2018, Beijing-based Ofo too is reportedly eyeing the Indian market.
The increased activity, however, raises a significant question: are Indian roads safe for cyclists?
In India, a report by The Energy and Resources Institute, or Teri, states that 6,600 cyclists died in road accidents in 2012, compared to 5,443 in 2009.
A 2014 report released by the Centre for Science and Environment says every week, two cyclists and one car rider die in Delhi.
Highly motorised cities like Mumbai, Chennai, Delhi and Bengaluru top the list with the most numbers of injuries and deaths as recorded by the Union ministry of road transport and highways.
"There are no two ways about it. One of the greatest deterrents to cycling is safety," says Bhatt. "One wonders if we should wait for the infrastructure to come in to make it safer. But global trends say that cyclists' safety improves only when and only if there are more cyclists on the road."
It's a catch-22 situation, "but that's how a start has to be made," he adds.
Flooding the streets with bicycles through bicycle-sharing projects is one of the best things to happen to our cities, but it's never going to be safe, says Sankaran.
"I might feel it's safe for me, but I won't think it's safe for my children. Car accidents happen all the time, so we have safety measures like air bags built in," says Sankaran, a member of a non-profit called Citizens for Sustainability. Bicycles, by contrast, have no such safety mechanism.
"Many don't want to invest in a bicycle, but Trin Trin is taking care of that. What we need additionally is the infrastructure to support cyclists," he adds.
Amsterdam "made the right choice" by promoting cycling 30-40 years ago, says Bhatt, adding how cycling has gone up in New York almost eight-fold in the last seven or eight years.
"One of the biggest reasons for this is the bike-sharing system in the city, and a dedicated cycling infrastructure," he says.
In Mysuru and Bhopal, the work on cycle lanes has begun.
"In Bengaluru too, we are taking note of areas where we have to specifically segregate bicycles from other modes of transport," says Jain. "We're looking at developing special infrastructure in terms of cycle lanes and networks."
But even in places that have cycle tracks, like Chandigarh, these lie ignored as a large number of cyclists opt to keep their wheels for trips outside the city. For if roti, kapda and makaan are significant needs, the kind of gaadi one drives within city limits often doubles as a badge of wealth and status.
One way to promote cycling is to remove the stigma associated with the activity, says Bhatt.
"There's a sense that cycling is only for the poor. We have to get the middle-class more involved, we have to encourage trendsetters to take up cycling and simultaneously work on infrastructure," he says.
In the months to come, PEDL will also experiment with technology to identify the safest route for cyclists. "These user-friendly elements will get built in with time," says Moran.
"We know the heavy traffic points in our cities can be less than savoury for cyclists. We're not looking at our customers negotiating their way through crazy highways, but instead going for smaller back roads," he adds.
Some opine that much like helmets for those on motorised two-wheelers, cyclists should also don safety gear.
"I do wear a cycling helmet, and it may make me feel a little safe, but that's not the best way to go about this," says Sankaran. "Motorists and car-owners should also be held responsible for how they drive. Besides, these helmets are expensive and not everyone can afford them."
Take Chandigarh: with all its cycling tracks and stringent policing, the city reported 240 cyclist deaths in road accidents from 2010 to 2016.
Even as major players invest in infrastructure and map out precautions for cyclists using their services, one needs to look at China's problems.
China has a billion-dollar bike-sharing market, which rivals India's car-sharing market. With bikes strewn across roads in the absence of docking stations, both Beijing and Shanghai have blocked the move to introduce new shared bicycles.
Learning from China's mistakes is the way forward, says Moran.
"They did things in an inverted sort of way," he explains. "The government let them park anywhere initially, and the crackdown started after it became a nuisance."
A recent World Health Organization report reveals that 13 of the globe's 20 most polluted cities are in India.
India also has 10 per cent of the world's asthma patients.
"We have one of the highest asthma rates in the world. So, if India has a problem of 'too many cycles', I think that'll be a great problem to have," says Moran. "It'll mean our air quality has become better."
It's a healthy thought, but just putting bicycles on the streets won't do the trick.
The initiatives will require the backing of healthy infrastructure, and a drastic change in mindset.