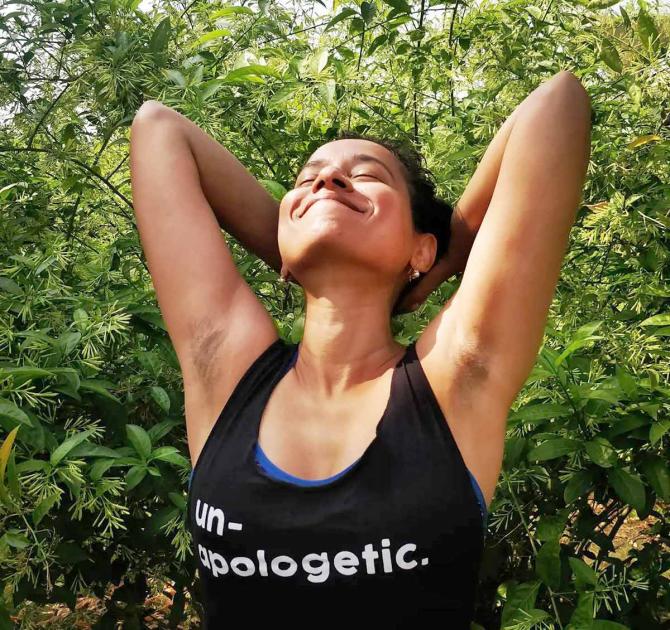 Actress Tillotama Shome let her unshaven underarms show freely on social media.
Sharing a post on Instagram, Tillotama -- who was first noticed playing Alice in Mira Nair's Monsoon Wedding -- wrote: 'I do say sorry a lot.
'Worst is when I apologise in anticipation of someone's apology, as if it's a 'Hello'.
'I am sorry if I did something good because I could have done it better.'
'The visceral ones of course, slip out of your mouth in silence.'
In the post, Tillotama is seen wearing a sleeveless T-shirt with the words un-apologetic.
'The T-shirt is a reminder to use it (sorry) less and mean it more,' she explains.
The Instagram pic has Tillotama smiling as she shows off the slight fuzz poking out from under her armpits.
'Oh, and about body hair, yeah not sorry about it,' she added.
'I wear it as I like it. It's not a statement.
'I also wax. I also don't. Good day.'