'Digital shows require patience.'
'I was quite excited and nervous at the same time.'
Candice Pinto, who will walk the ramp at Lakmé Fashion Week 2020, opens up about the challenges involved shooting a virtual show.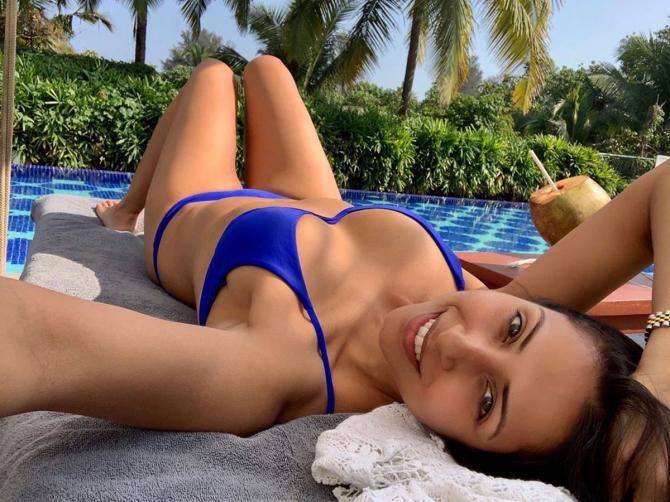 I'm quite impressed with the virtual initiation that Lakmé Fashion Week did this season.
In the midst of a pandemic to put up a fashion week, keeping in mind the safety protocols and taking all measures, was done brilliantly by them.
Honestly, I was quite excited and nervous at the same time, as anyone would be in this situation.
But the trust with LFW and the safety measures that they promised us made me want to do it and I'm glad I did.
I am wearing elegant and creative ensembles for talented designers like Manish Malhotra, Gaurang, Rimzim Dadu, Jade, Abraham & Thakore, and many more.
There are a lot of colours, fluidity in metallic colors. So, I'm pretty excited.
The challenge in doing a digital fashion week is that it is nothing like a live show.
Digital shows require patience.
These shows are shot on moving cameras and there are retakes. So it a bit more tedious than a normal show.
However, it's great watching the show and looking at the ensembles, up close and personal.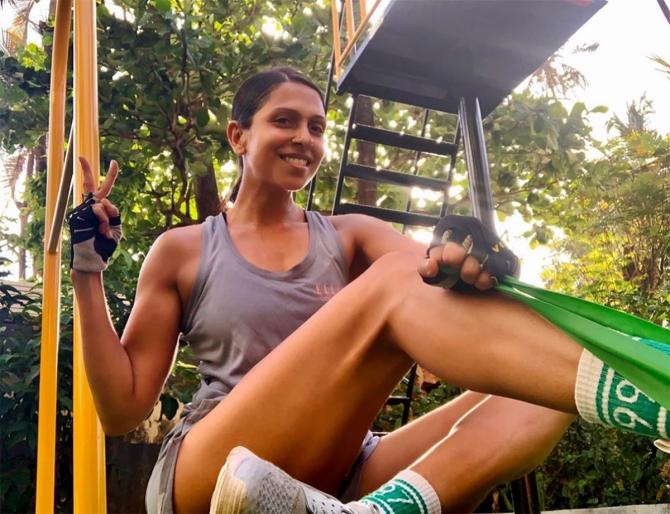 My workouts have been consistent during the lockdown, as it's a part of my lifestyle.
I work out for 30 minutes before I start my day at work. It's more of a feel good factor for me.
I believe in wearing clothes that suit my personality.
They should be easy and comfortable.
As I'm always in designer clothes at work, it's nice to wear relaxing clothes on other occasions.
Fashion tips
Be yourself and be original.
Favorite travel destination
There's Rome, Greece, New York and Barcelona just to name few.