Want to know what's happening in the world of glitz and glamour? We bring you the latest on models, style and everything in-between!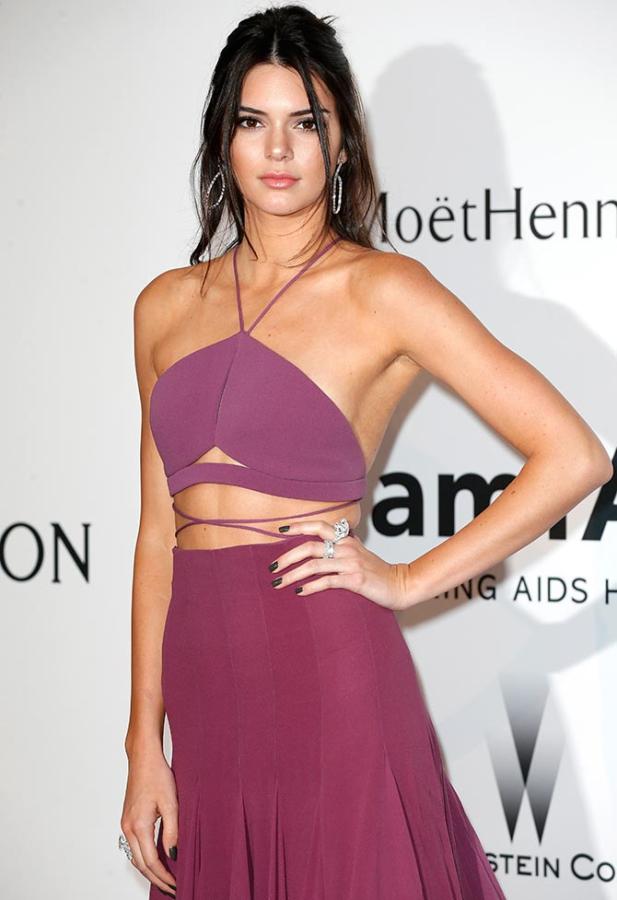 Photograph: Ian Gavan/Getty Images
Kendall Jenner recently opened up to her younger sister Kylie and confessed that she misses doing certain 'boyish' activities with her father Caitlyn Jenner.

In a recent sneak peek of Keeping Up With the Kardashians, the 20-year old model was heard saying that she misses doing the stuff she used to do with her dad, reported E! Online.

She added that she misses doing boyish things like dirt-biking and adventurous things.

Revealing that she is jealous of the bond Kylie and Caitlyn have, Kendall said that she just feels they bond so well because Kylie is super into makeup and she is not.

Kendall also said that she is happy that Caitlyn is at a place where she's really happy and she's really comfortable with everything.
***
'Pregnant' Chrissy Teigen's boobs are now '40DD' size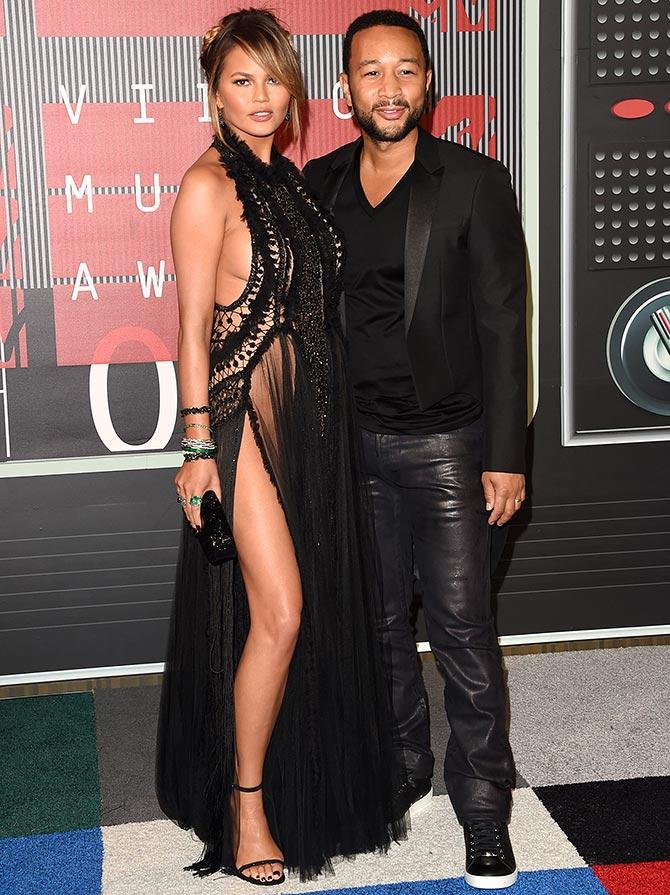 Photograph: Jason Merritt/Getty Images
Chrissy Teigen, who is expecting her first child with husband John Legend, has opened up about the changes her body has been going through.
During an episode of the FABlife, a show she co-hosts, the 30-year-old model revealed that she has no idea how her breasts are now sized 40DD, adding that her nipples are looking weird right now, The Mirror reports.
Earlier, the model showed off her growing baby bump in a skin-tight skirt in Los Angeles.
Teigen, who got hitched to Legend in 2013, is expecting her first child later this year.
***
Cameron Diaz spots 'no makeup' on new book's cover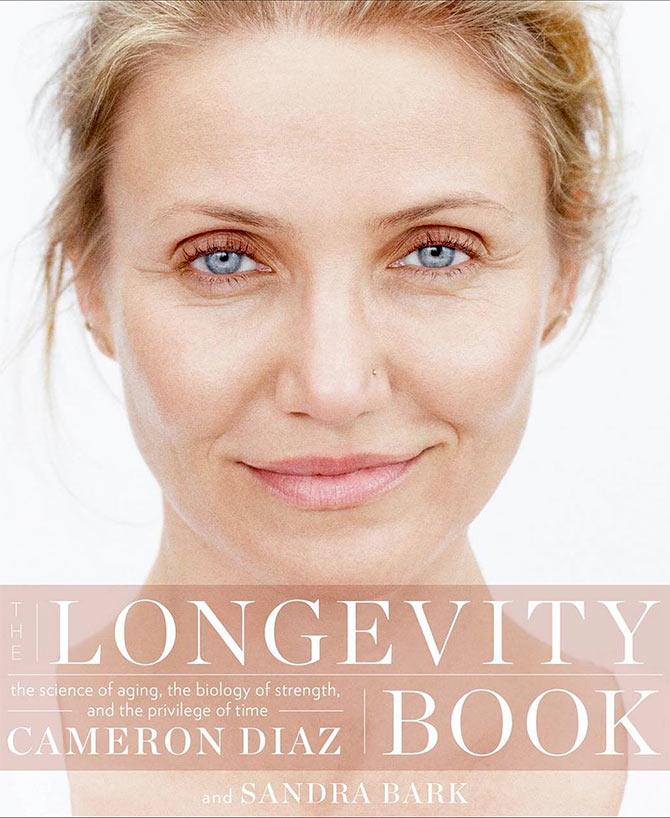 Photograph: Courtesy camerondiaz/Instagram
Cameron Diaz, who is soon releasing her book The Longevity Book, recently shared the cover with her fans and the actress appears stunning in it with her no make-up look.
On social media, the 43-year old actress captioned the cover of her book, "I am so excited I can barely contain myself. I am so proud of this book and very much looking forward to engaging us all in a new conversation about aging-how to do it with strength, grace, health and wisdom," reported E! Online.
Longevity is the follow-up to The Body Book in which Diaz discussed wellness, beauty, diets and aging and got memorably candid about everything from periods to pee.
Diaz's new book promises to discuss the science of aging, the biology of strength, and the privilege of time.
***
Kimberly Stewart's a strict mother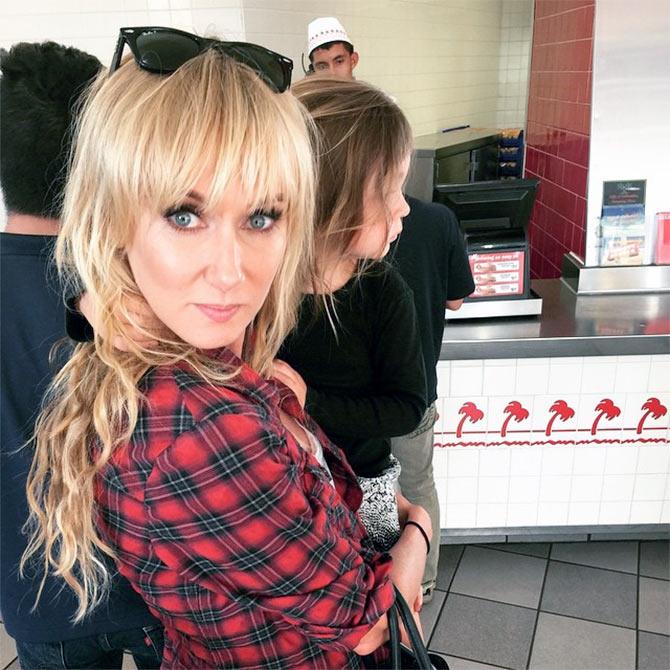 Photograph: Courtesy thekimberlystewart/Instagram
Model Kimberly Stewart has admitted she raises her daughter with discipline.
The 36-year-old model said she can be tough on four-year old Delilah, her daughter with former partner Benicio del Toro, because her own mother and dad, Alana Hamilton and Rod Stewart, never really enforced discipline when she was growing up, reported Female First.
Asked when she last lost her temper, she said, "This morning, I was trying to get Delilah ready for school and she didn't want to brush her teeth."
"I'm good at being strict. I didn't have that a lot when I was younger, so I make up for it with her."
***
What`s Jennifer Aniston`s secret to stay slim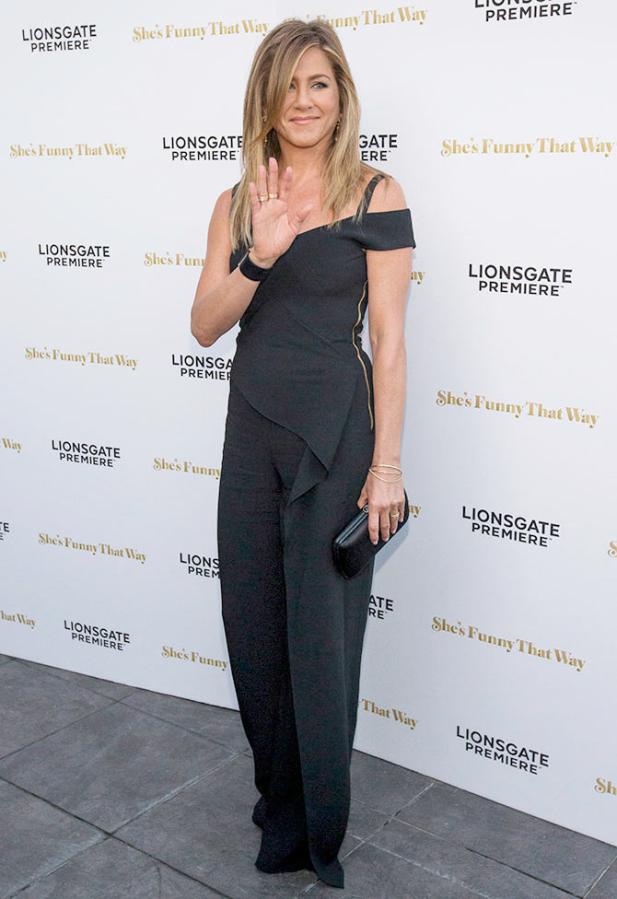 Photograph: Mario Anzuoni/Reuters
Jennifer Aniston has recently dished about her diet and the secret behind her perfectly shaped body.
The 46-year old actress said that she eats organic fruits and veggies, keeps her sugar intake low and along with drinking tons and tons of water she never compromises on her beauty sleep, reported News. com.au.
Though she might have given her fans body goals to follow, choosing a perfect diet wasn't easy for the Cake star, instead it was a trial and error for her.
Aniston said that she did 'Nutri-System' 20 years ago and it worked for her. It just happened to be astronaut food, but it still worked for her.
Source: PTI and ANI