Wine is the only beverage that continues to change after bottling, and which after 20 or even 50 years can surprise, amaze and delight, says Alok Chandra.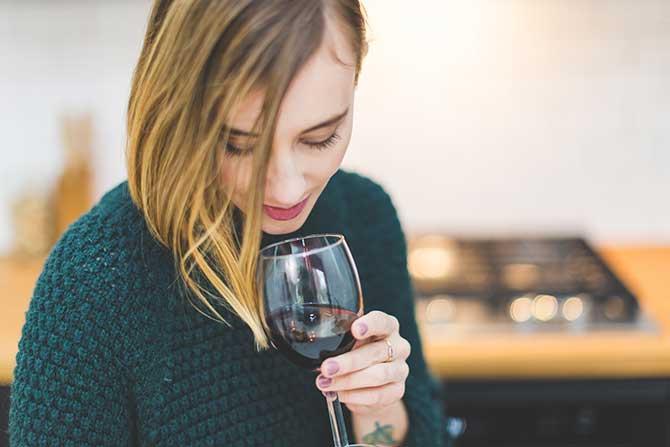 Wine has a cachet that no other beverage has: It's the libation of love and romance, of a civilised existence that goes back 2,500 years to the era of Classical Greece.
With spirits, one gets drunk; with beer you mostly burp.
With wine, one connects with the land where the grapes were grown, the people who worked the land, and with the winemakers who transformed the resulting 'fruit of the gods' into something worthy of their temples and His church.
Then there's the endless diversity of wine, which can vary in taste from bone dry to sugar-sweet, from crisp and austere to rich and complex, from light as water to thick as honey, with everything in between, and has a cornucopia of aromas that emulates every known fruit and herb and mineral.
And wine stimulates passion like no other drink: While champagne's libidinous properties may owe more to clever marketing than reality, it's a fact that a good wine contributes as much (if not more) to a seduction as chocolates or roses.
Yes, of course, it's the alcohol in wine that stimulates the libido, but here's the thing: The Web site Wine Folly reports that a 2009 study of Italian women found that drinking red wine increased their propensity for engaging in intimate relationships.
Wine is widely used in civil society as a social lubricant and knowing about wines has a cachet matched only by an intimate knowledge of art or history.
In a sense, wine is history: It is the only beverage that continues to change after bottling, and which after 20 or even 50 years can surprise, amaze and delight.
I also love wine for its ability to transform an otherwise mundane dish into a gastronomic experience by the simple act of a good pairing.
Yes, dishes with a high level of spices and chillies tend to overpower most wines, but have you ever tried rogan josh, naan or kali dal with a full-bodied Shiraz?
Our Indian palates, attuned to high spices since childhood, will savour combinations that would send Western gourmands yelling for a Gewurztraminer/Riesling or even cold beer!
It is unfortunate that high prices of wines in India severely restrict consumption of this sublime beverage: Per capita wine consumption here is about 30 ml (one tablespoon), versus a world average of 3.35 litres -- why, even China puts down an average of 1.15 litres and Brazil 1.4 litres.
Imagine if, like in many parts of Europe, one could walk into a wine bar and get a glass of decent-quality wine for Rs 150 (2 euro) -- with a snack thrown in for free!
Last (but not least) are the health aspects of wine which contains goodly amounts of antioxidants, which are known to help in many ways (kidneys, hypertension, heart): One or two glasses of wine a day 'keeps the doctor away', besides lifting one's spirits and general sense of well-being.
Sceptics should check out The French Paradox online, which was held to have boosted consumption of red wine in the US in the 1980s.
Wines I've been drinking: Eight wines from six different countries as part of a training exercise for front-line staff from select properties of the Sheraton and Marriott hotels in Bengaluru, as part of the Marriott Bar Academy initiative being rolled out in South India.
What stood out for me was the Bibi Graetz Casamatta Rosso (NV) from Tuscany, Italy -- a 100% Sangiovese made using the solera process by the eponymous winemaker-cum-artist Bibi Graetz, who paints his own labels (his Soffocone de Vincigliata is startling!).
Rated at 89 points by Wine Spectator ('very good') and priced at Rs 2,064 in Bangalore, the wine is bright, with vibrant aromas of cherries and a dusty undertone of almonds, and a good long finish. A steal at the price.
---
Alok Chandra is a Bengaluru-based wine consultant.