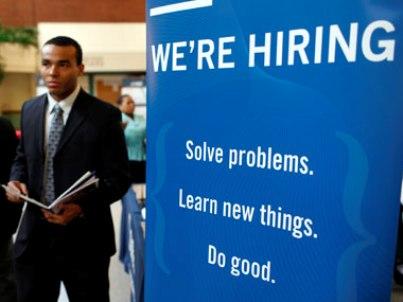 Last year, there was almost 16 per cent increase in hiring by global capability centres in India.
Romita Majumdar reports.
Hiring by Indian IT services companies may have hit the slow lane with increasing automation and changing skillset requirements, but Indian talent continues to attract international firms to rapidly expand their global in-house centres (GICs) in the country besides setting up new ones.
According to a recent Nasscom report, as of FY 2018, GICs (also known as Global Capability Centres or GCCs) employed around 900,000 direct employees as against 745,000 in FY15.
Almost 40 per cent of the talent pool working with the GICs are in Bengaluru.
"We are seeing a huge interest from companies who are setting up their GICs and this trend is increasing fast," said D D Mishra, research director, Gartner.
The interest in setting up their captive units is especially more for companies which are in areas such as financial services, health care, retail and manufacturing.
Historically, companies in regions such as North America and Europe have been dominating the shared services/GIC space in India.
Now, ANZ (Australia and New Zealand), Japan and other parts of Asia are also showing interest.
Last year, there was almost 16 per cent increase in hiring by the GICs in India.
Industry watchers note that while India attracted technology service-based clients in the past primarily due to cost arbitrage, today they see more value in the talent as well as the complete business ecosystem than ever before.
"Clients are upsizing service centres in India for US operations. A lot of companies have said we'll go to India rather than wait for India to come here and they aren't waving a flag about it," said Paul Dupuis, Randstad India CEO and MD, a global employment services provider.
There are around 1,140 global in-house centres in India, and another 25 are expected to be added to this list by the year-end.
These centres employ 200 to 500 employees.
"GICs pay for themselves in the first year itself. If you look at the cost arbitrage, in the past India was at least 50 per cent cheaper when compared with North America or Europe, and it's still at least 30 per cent cheaper," said Akhilesh Tuteja, partner and head of technology, KPMG India.
Traditionally, financial services companies are the first ones to explore India to establish their captive delivery units.
However, with the maturity of the model, companies in sectors such as consumer services, telecom, manufacturing, engineering and energy are driving the investments in GICs.
The biggest differentiator for the GICs or GCCs compared to traditional outsourcing is their emphasis on innovation and product engineering.
Among the newly established innovation centres over the last year, 26 per cent cater to electronics and IT while 21 per cent cater to the automotive sector and 20 per cent are dedicated to financial technologies, according to a Capgemini report.
Mastercard, ServiceNow, Shell and Paypal are among the more recent companies that have launched innovation centres in India. Dell EMC was awarded Nasscom GCC award for exceptional organisational innovation in the field.
Photograph: Reuters