Ahead of Chinese President Xi Jinping's visit to India in October, we'd asked you dear readers, to send us photographs of Mamallapuram Shore Temple, the venue for the international summit between India and China.
Here are some more interesting responses we received from you.
Rediff reader Shrikar Patel, 35 from Toronto, Canada visited the temple in 2011.
"It simply reminded me that how deep our roots are and why India is not only a spiritual leader in the world but also generating an excellent pool of engineers and scientists every year. It's an extremely peaceful place near the sea shore," he said.
---
Raja A from Tiruppattur, Sivagangai district in Tamilnadu visited the temple in 2018 along with his friend's family.
He explains why every Indian must visit the place: "The place is unique in many ways and each of the structures boast of our ancient skills and culture. Whether it is evening or night, rain or sunshine, the temple adds natural rhythm to our sense buds."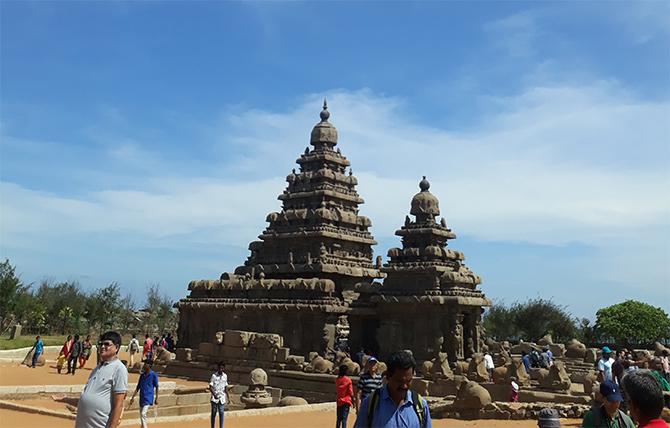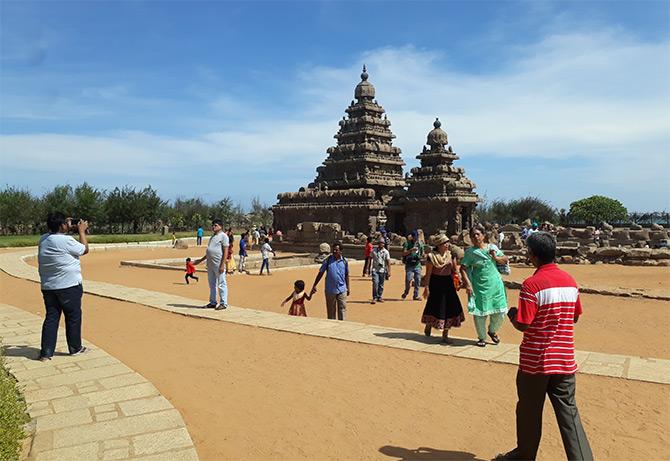 ---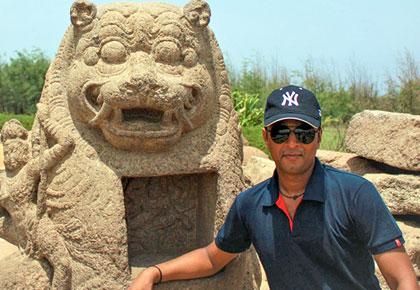 Dear readers, have you recently visited Mamallapuram Shore Temple in Tamil Nadu?
When did you visit the heritage site? Was it a special day for you?
What did you like the most about the temple and this place? Tell us all about it.
If you have interesting pictures, we want you to share them with us.
Simply write to getahead@rediff.co.in (Subject: Mamallapuram Shore Temple Pix) along with your NAME, AGE, LOCATION and a brief write-up of what you liked about the place. We'll carry the best responses right here on Rediff.com