Sameera Reddy celebrates the beauty of her baby bump with some stunning underwater pics. Scroll down to take a look!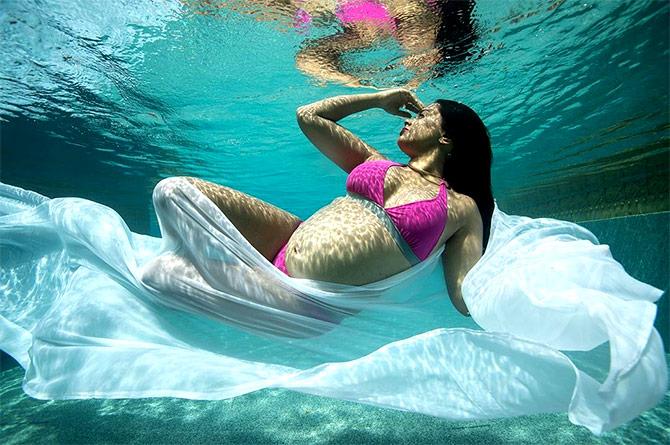 Sameera Reddy, who is nine months pregnant, decided to do something extraordinary.
Dressed in a two-piece, the actor flaunted her baby bump as she posed underwater.
'I wanted to celebrate the beauty of the bump in my 9th month, a time when we (to-be mothers) feel the most vulnerable, tired, scared, excited and are at our biggest and most beautiful.
'I know the positivity will resonate because we all are at different phases of our lives with unique sizes and we need to love and accept ourselves at every level,' says the actor, who chose to hashtag the pics #imperfectyperfect.
Sameera also had a sweet message for her Instagram family. 'I want to thank you for supporting this campaign! I wanted to empower women to just love their bodies. And I'm so grateful for the positive feedback. I love you guys. You give me strength,' she adds.
'She (Sameera) has such a fearless personality and I think we managed to capture a bit of that essence,' photographer Sumer Verma (@luminousdeep) revealed as he shared pics from the maternity photo shoot on his Instagram page.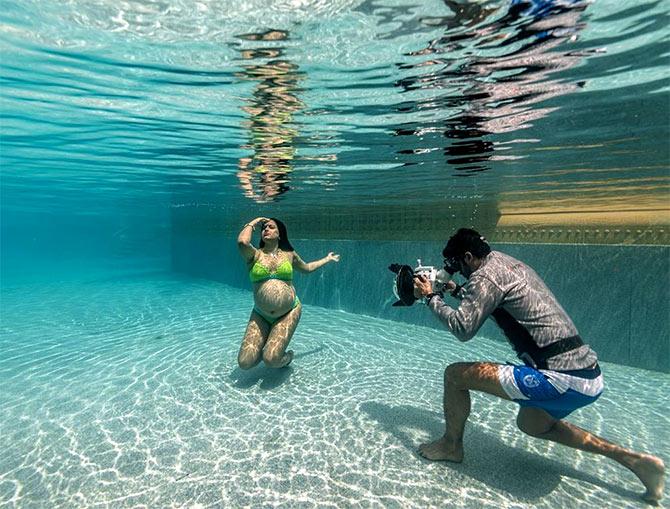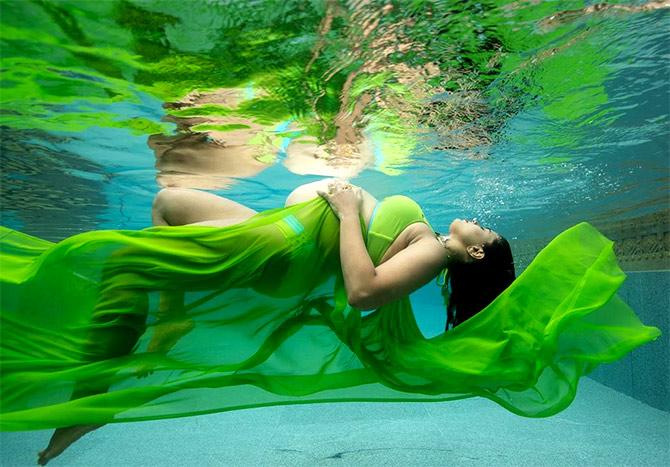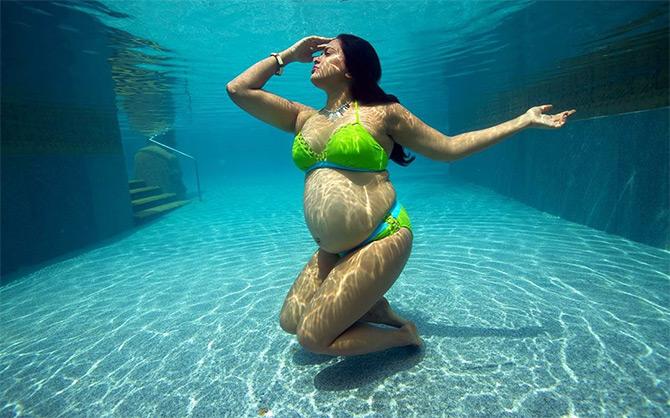 TELL US: What's the craziest, most adventurous thing you did when you were pregnant? Share your stories in the messageboard below.