Emotional attachment or intimacy?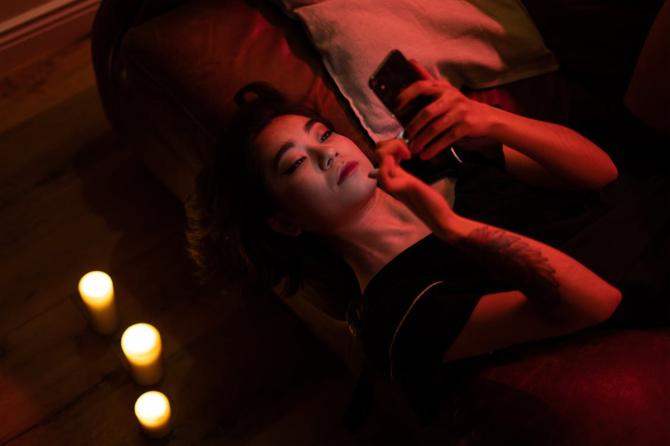 Before the pandemic, dating was still a hybrid concept wherein both physical and online methods were used for searching one's love interests.
In the last one year, there has been a major shift in the dating space where users switched to dating apps to find the love of their lives.
Amidst the lockdown and travel restrictions, daters preferred swiping left and right from their mobile screens in the comfort zone of their homes rather than dressing up and stepping out.
According to QuackQuack, a leading dating platform, pre-2020 trends are making a comeback in the dating community.
According to a survey conducted in March 2021 among 5,000 users across Bengaluru, Hyderabad, Chennai, Mumbai, Delhi and Kolkata, there are noticeable changes in the behaviour of both women and men seeking love online.
Key findings from the survey:
No more casual connections!
As many as 60% users who participated in the survey said they sought emotional attachment while only 40% were looking for physical connection online.
While 73% females find an emotional connection with their partner to be important, only 55% men agreed.
45% males confessed they were inclined towards physical intimacy.
Clearly, women daters crave emotional attachment as compared to male daters.
Curious about what users in urban areas want?
Well, 63% users from urban areas valued emotional attachment while 40% users from small cities and towns are upfront about their priority for physical connection
Meeting in person critical!
80% users said they looked forward to meeting their partners in-person to develop genuine connections. This includes 72% daters between 21 to 30.
On the contrary, 46% users aged below 20 are fine with virtual dating.
78% men and 60% women users chose meeting in person over virtual dating.
73% users from both metropolitan cities and towns stated that they no longer worried about the pandemic and expressed their desire to meet their date in person. Only 27% see virtual dating as an option.
Physical meeting essential before committing!
58% users in the 18 to 30 age category felt a virtual date is not sufficient and looked forward to having a physical date to meet their partner.
A startling 61 percent of both men and women daters want to meet their date before taking the big step.
However, out of these, 39% daters are flexible and can consider virtual dates to be the decisive factor for the relationship as well.
Despite living a modern lifestyle, 61% of people from metros and top cities preferred the old fashioned way of physically meeting before committing to their partner for a relationship.
Finding a partner does not end app usage!
A majority of daters (70%) said they would continue using the app after finding the partner and want to keep their options open whereas only 30% delete the app.
73% of male users and 54% of female users continued using the dating app after finding a partner.
Male users openly expressed that it is highly unlikely of them discontinuing the usage of the app.
On the other hand, 46% women daters said they would delete the app once they have found a partner.
64% users from metro cities deleted the dating once their partner search comes to end whereas 70% of users from small cities continued using the app.