From edible floral cakes to sustainable decor, modern couples are willing to go the extra mile to make their wedding memorable, says Mahesh Shirodkar.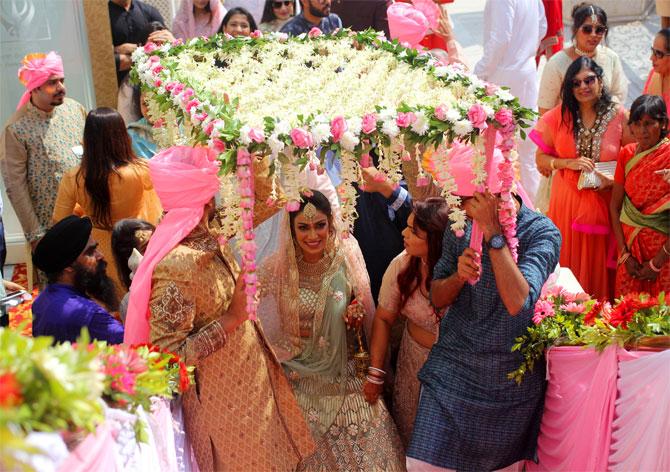 As 2019 fades and 2020 is welcomed with a refreshing peck of winter chill, it is time to gather all that we have learned through the decade.
With the wedding season at its peak, it is the perfect time to know the trends that are in vogue.
For a young couple who is looking to make their big day memorable and grand in every way, it is important to know how to add value for their families and guests.
Here are five such trends that will dominate Indian weddings in 2020.
1. Fusion food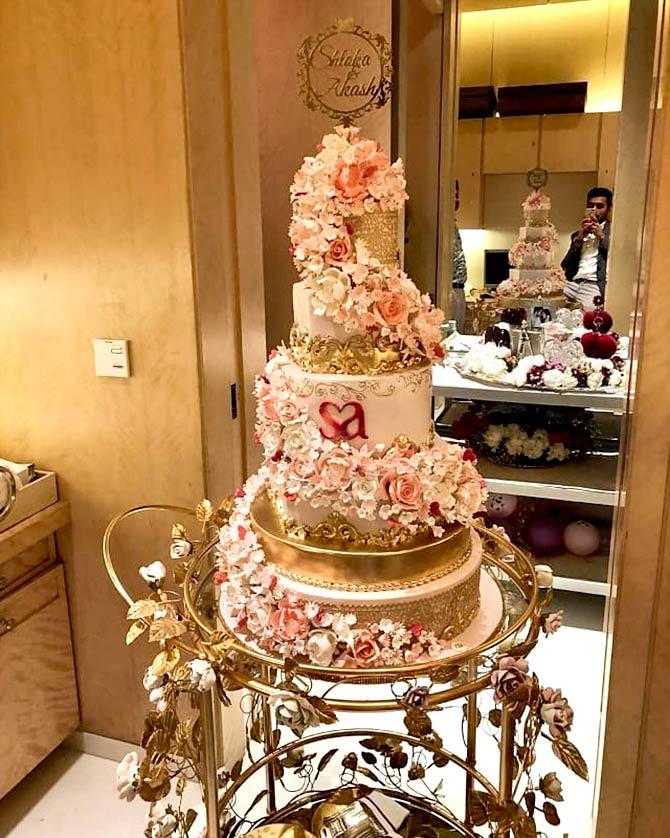 It is easy to ascertain that food is an area where people have not shied away from experimenting.
Though some ideas like edible florals, might seem far-fetched for a few guests, young couples feel they lend an exotic appeal to their modern wedding.
In the last few years, preference for floral cakes is at an all-time high.
The trend of falling back to our cultural roots is another favourite among Indian couples.
Weddings are all about traditions, and when it comes to food, we see that most people prefer to pay homage to their ethnic cuisines through the buffet.
To the same effect, if two people with different cultural backgrounds marry, then they tend to include a fusion of their native cuisines. This trend is well-loved and here to stay.
2. Modern desserts
People who prefer to have a destination wedding also like to acknowledge the diversity of the location and go for a wholesome local cuisine.
It is not just the main course that enjoys this trend, but also the dessert section that is a combination of traditional and modern sweets such as cakes, cupcakes, muffins and donuts.
3. Self-serve refreshments
No wedding is complete without an active refreshment bar. Though usually manned by a bartender, there is an evolution of this setting with self-serve refreshments becoming a popular concept.
A wall-mounted dispenser along with a bar of pour-over drinks allows guests to create their own perfect cocktails. This option is perfect if your guest list is a small party.
4. Eco-friendly celebrations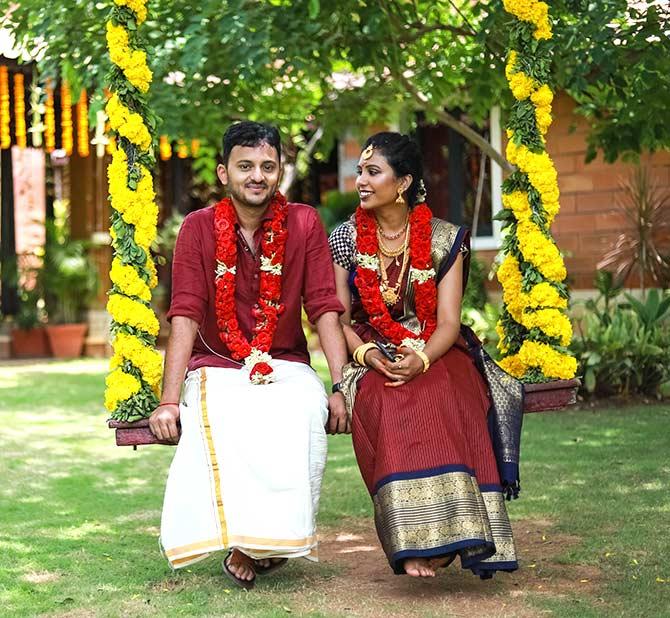 Another modern concept which has gained popularity is that of eco-friendly celebration.
As people are becoming more aware about environmental hazards, they are opting for sane choices that are beneficial for the nature in the long run.
Instead of opting for heavy use of plastic, more natural alternatives and recyclable goods are being preferred, especially, if the location of the wedding is at an outdoor location like a beach.
Use of jute and bamboo, and biodegradable petal confetti is also on the rise. All this related to the theme of sustainability which is a big priority for modern couple.
A throwback to traditional décor is the utilisation of vintage chandeliers, candles, lampshades, incandescent bulbs, etc. They lend an aura of a time-gone-by that was a part of our rich heritage.
In contrast, modern wedding themes are more oriented towards vibrant shiny lights.
Depending on the location of the wedding, these decorations and theme can alter.
5. Custom invitations
Weddings in 2020 are going to be all about originality with the motive of standing out from the thousands of other weddings going on at the same time.
To that affect, custom invitations have gained popularity to help the invitees feel more inclusive in the happy couple's special celebrations.
This is also why goodbye bags are also becoming the norm.
Giving the guests something to takeaway home at the end of the function is a sweet reminder of the occasion and a memento of gratitude for their presence at the celebrations.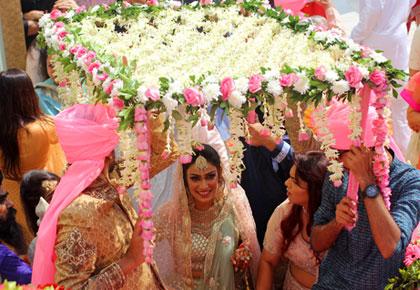 Mahesh Shirodkar is managing director, wedding and events, Tamarind Global, an events management firm. He can be contacted on contacted on ga@rediff-inc.com.