The superhot actor, model and marathoner tells Rediff.com's Jahnavi Patel that women are the key to inculcating a healthier lifestyle in India.
Photographs, Video: Rajesh Karkera/Rediff.com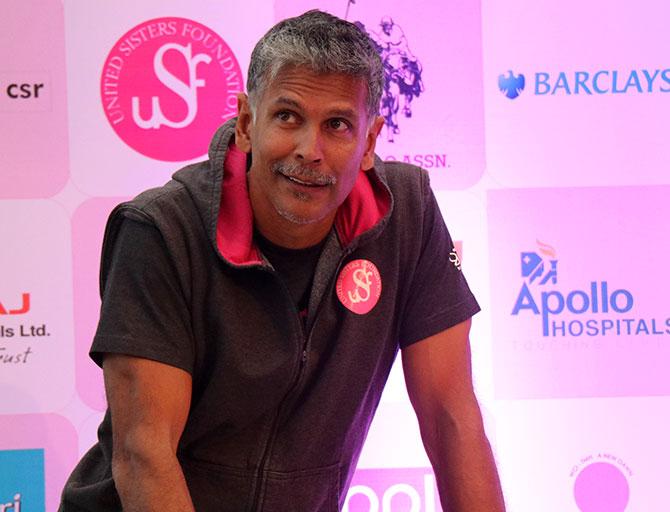 IMAGE: Milind Soman is ready with this year's Pinkathon.
Some have survived cancer, some are physically disabled, some are new mothers, but nothing can stop these women from being a part of the Pinkathon, which will be held in Mumbai this December.
Model-actor Milind Soman, founder of Pinkathon, reveals some of their inspirational stories.
Pinkathon began as a run -- of 2 km, 5 km, 10 km -- in Mumbai in 2012.
"Today, it's not just a run; it's a movement spread across eight cities," says Soman. "More than 65,000 women participated last year," Milind says.
"What we have done at the United Sisters Foundation (which raises funds via Pinkathon and other such running events for cancer patients and encourages women to adopt a fitter lifestyle for themselves and their families) is create a space for women to participate; it's the women who have actually created this movement," he points out.
WATCH: Milind explains what the marathon means for its participants.
The Pinkathon is not about running, it is about self empowerment, he says.
"It is about understanding who you are, believing in yourself and taking control of your life through sports."
"In India," he adds, "we don't have a culture of sports. We don't have a culture of an active lifestyle or exercise. If we want to change this mindset, women are the key. That's why we started the Pinkathon."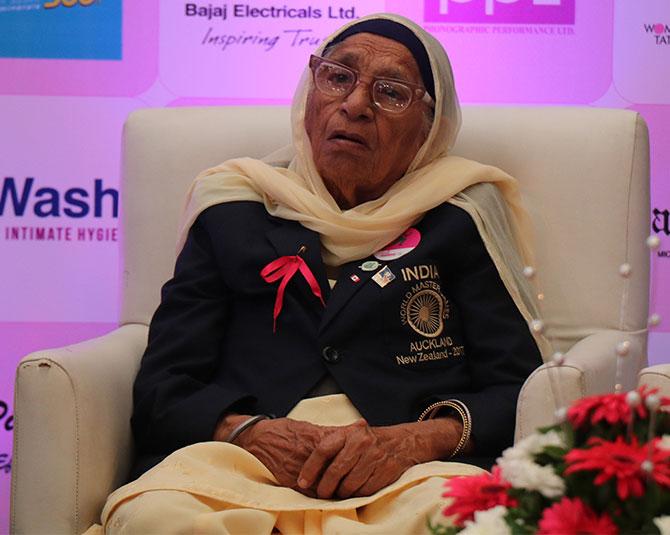 IMAGE: 101-year-old Mann Kaur holds the world track-and-field record in her age category.
One of the most inspiring women present at the announcement of this year's Pinkathon is 101-year-old Mann Kaur.
Yes, she's really 101 years old and will participate in the marathon again this year.
An Indian track-and-field athlete, she holds the world record in the over 100-year-old category.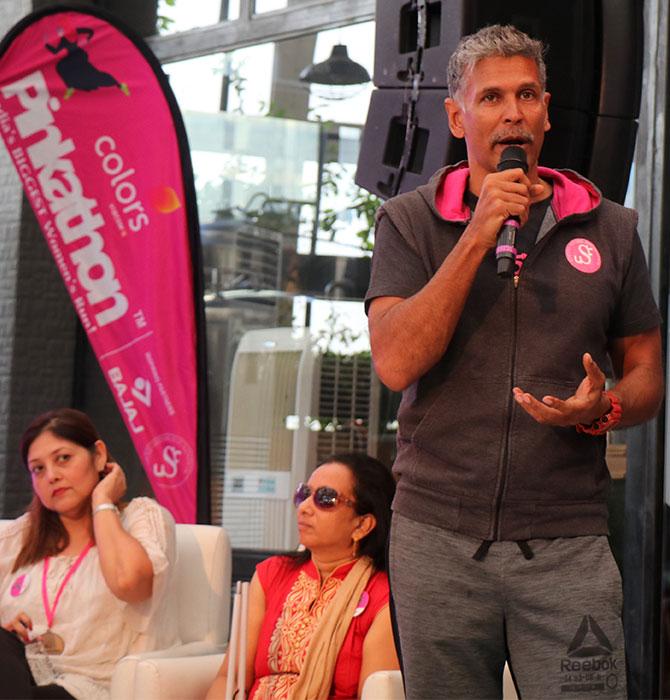 IMAGE: Cancer survivor Sonali Patil and visually impaired Fatema Shivanand Manthalkar will participate in the Pinkathon.
Fatema Shivanand Manthalkar, a 51-year-old visually impaired lady, is this year's mascot for the visually impaired squad; they will be the running the VWash Plus distance of 3 km.
Thirty hearing impaired girls will also participate in this category.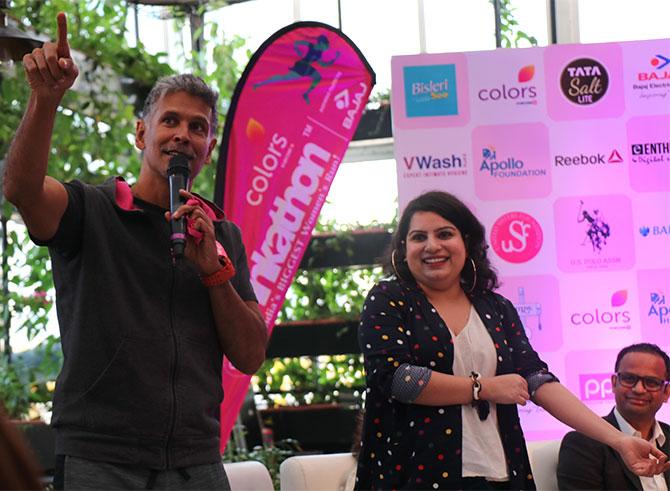 IMAGE: As will Mallika Dua, who recently spoke up against sexual harassment.
Sonali Patil, a cancer survivor, is the mascot for the 5 km category run while Internet sensation and comedian Mallika Dua is the mascot for the Tata Salt Lite 10 km run.