Aanchal Shrivastava co-founded the independent music label TAA so she could train and promote young musicians and revive traditional folk music from across India.
The label recently created its first EP featuring four folk songs from different parts of the country.
The tracks Aya Lariye (a Punjabi folk song), Chamba (a folk song from Himachal Pradesh), Charkha (Punjab) and Vallav Re Nakhwa.
Aya Lariye features visually challenged artistes from the Pragati Andh Vidhyalay in Badlapur, a township on the distant outskirts of Mumbai.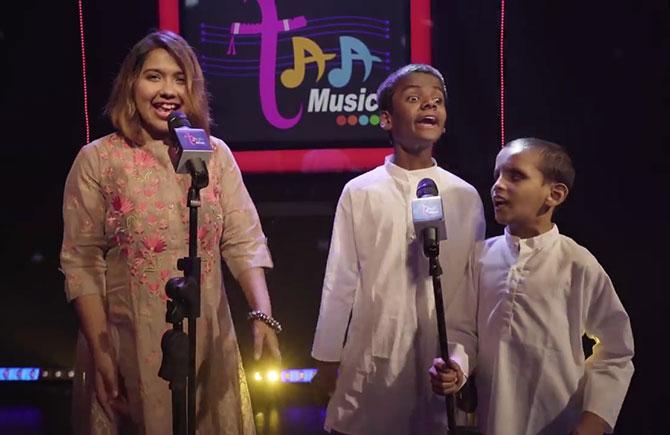 'Aya Lariye is a very special song,' says Aanchal. 'It has been a very heartwarming experience to spend nights teaching the kids the song over phone calls.'
'The whole band from the NGO is featured in the video and two of the kids have also given vocals with me in the song,' Aanchal adds.
'This song is a lot more than just a song, it imbibes the emotions of these amazing kids who deserve a platform to showcase their outstanding talent.'