Ace make-up artist and hair stylist Seema V Jerajani of SVJ Academy shows us how to get the perfect festive look.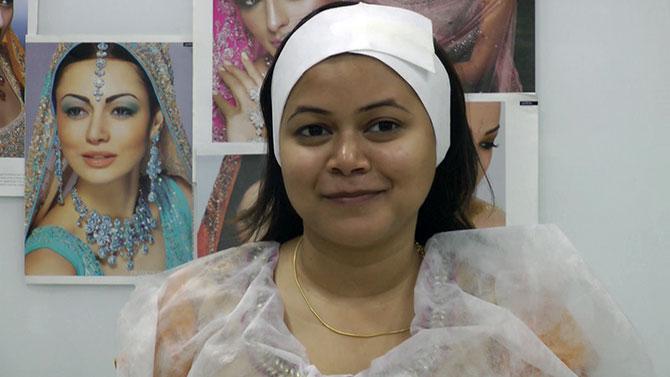 You know what you are wearing tonight.
You also have the perfect pair of heels.
The accessories compliment your outfit really well.
But that isn't enough to stand out from the rest.
You want to make your beauty look more festive. You want to look just FAB!
To get the festive look right, you need to wear a trendy hairdo and glamorous make-up.
Watch the video below to get the perfect look!
Style Tips to Remember
Video: Afsar Dayatar/Rediff.com
1. Make up shouldn't be too loud or gaudy.
2. During festivities, the outfits usually have metallic shades like gold, silver and copper. So you can opt for a touch of glitter (depends on the metallic colour on the outfit) in your make-up.
3. Use a black eye pencil to close the lashing and then blend it with a brush. Now apply black eyeshadow to create a long lasting, smudge proof look.
4. Never miss out applying mascara. It makes your eyelashes pop perfectly and keeps it curled throughout the day.
5. Use a dark brown shadow to create shape followed by clear mascara to define your eyebrows.
6. Always contour with two shades darker than the skin tone under the cheekbone to make your face look thinner.
7. You can either tong your hair to create volume and curls (as shown in the video) or opt for an asymmetric ponytail or braid.