Dear readers, we had asked you, to tell us how you are celebrating Friendship Day this year.
Readers tell us how their best friends have stayed with them through the good and tough times.
You too can send us your stories and we'll publish the best ones!
Nalini Jagnat Kudalkar sent us a photograph of her chilling with her best friends.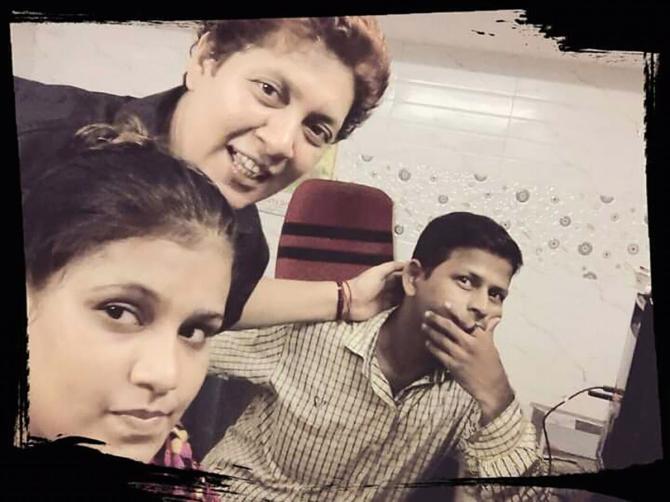 'Friendship is the most valuable thing in our lives.
'I've had many friends -- a few are silent as they hate publicity. They are silent, but they are the ones who have stood for me.
'We have always stayed in touch and stood for each other through the pandemic.
'When I had a mild fever infection, my relatives didn't bother to stay in touch, but my friends were there right from the day I was admitted in the hospital.
'Similarly, when they need me I am there. A photograph may not be able to capture the depth and emotion of your friendship. Also, some people like to be away from the limelight.
'Standing up for each other in the times of need is true friendship.
'If you are a true friend, you must stand up for your best friend even if it means paying up with your life.
'In this selfish world we need true friends who don't just nag or irritate each other but are pure, full of fun and frolic.
'I believe in the saying 'A friend in need is a friend in deed'.
'I thank my best all my friends Sujata Shetty, Babita Gulekar, Sakhyaramji, Raj, and Advocate Asma (who I lovingly call baccha).'
We are still in touch come what may we stand up, call up, and keep in touch, through all that comes our way.'
---
Deepak Sharma writes about the special friendship he shares with Sharad Joshi.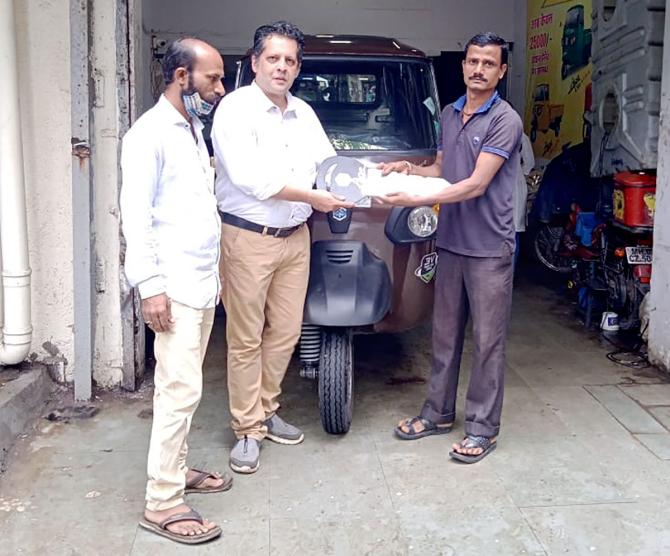 Conversations may be short and silence long, but friendship makes for life's most beautiful song....!!
Such is my brotherhood friendship with Sharad Joshi, proprietor of Joshi Sweets, Thane, who has been a source of positive energy during these dark times for all.
I reached out to him as our company's official driver was shown the door in the lockdown.
He was in dire need of money as his family in Mumbai and extended family in the village were dependent on him .
I appealed to Sharad who also does social service for citizens of Thane for helping him.
He not only accommodated my request by giving him job but also bought a new tempo for him.
He said he will use his services for transport of sweets and namkeen to his new shop at Anandnagar that he plans open in the upcoming festive season.
By saving his livelihood, my brother and friend has managed to bring a smile to the entire family of our driver.
This proves that life is not about the number of friends you make but the quality of friends you have.
No wonder he is called 'Thane's 'Sweetman!'
---
Dear readers, tell us what your friendship has meant to you in these terrible COVID times.
Do send in your favourite picture with your friends, but please get their consent first.
Simply write to getahead@rediff.co.in (subject: Friendship Day 2021) along with your NAMES, and LOCATION.
We will feature the best responses on Rediff.com.