Vlogger Gaurav Taneja shares some of his most interesting discoveries and learnings from his recent trip to Meghalaya.
All photographs and videos: Gaurav Taneja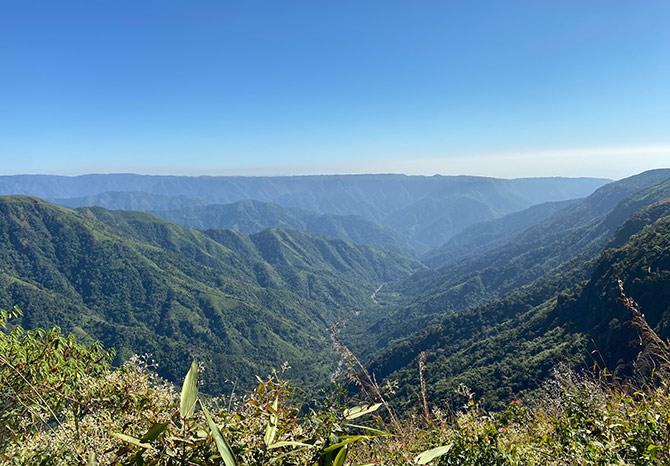 Pilot turned vlogger Gaurav Taneja, 33 recently travelled to the Scotland of the East, Meghalaya.
"I just booked my air tickets, rented a car and figured everything else on the way," the former pilot tells Rediff.com.
During his six-day trip in the state, Gaurav explored some of the most interesting, less explored sights.
"North east was always on my bucket list. As a pilot I have flown so many times to the Northeast India but I never got a chance to explore it. This time I decided to uncover the beautiful state, the "abode of clouds" to check it off my list."
Gaurav shares some of his most interesting discoveries and learnings with Rediff.com.
1. LaithLum, the grand canyon of India
"I rented a car from Guwahati and drove to Shillong on the first day."
The next day he reached LaithLum only to discover why it was called the grand canyon of India.
"The view was immensely calming and I was at a loss of words."
2. Krang Suri falls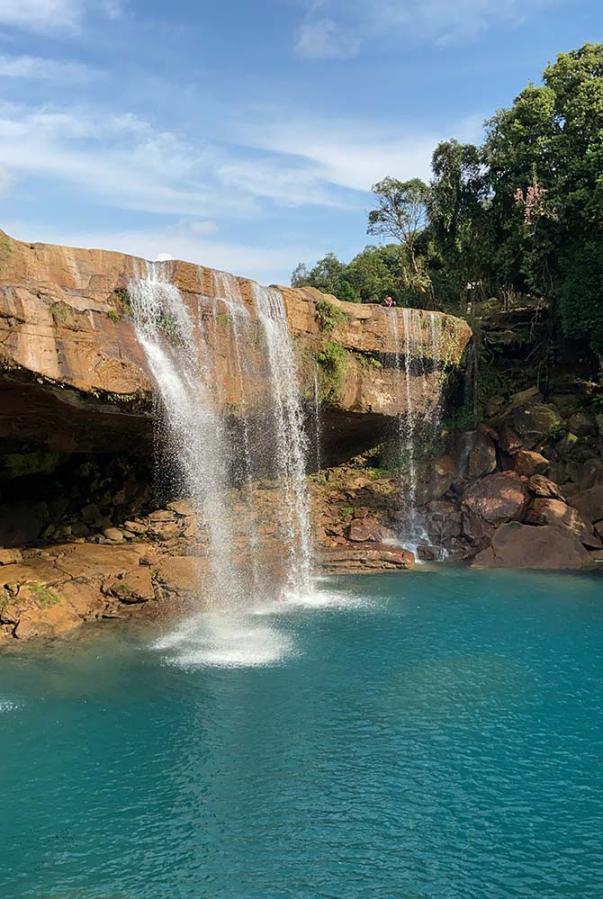 From Laithlum, Gaurav drove for about 2.5 hours to Krang Suri waterfalls, located in Jaintia Hills.
"It's one of the most scenic waterfalls in Meghalaya with blue waters and lush green surroundings," he says.
Don't believe him?
Check the video below to see why Laithlung and Sohra should be on your bucket list as well.
3. Dawki
"The drive from Shillong to Dawki was mesmerising, full of picturesque locations, waterfalls, and mountains," Gaurav says.
"Dawki was the main attraction for me on this trip for it is very close to the Indo-Bangladesh border."
"Dawki is famous for night camps. People also look forward to boating in the Umngot River which is the one of the cleanest rivers in India. The water is indeed crystal clear as they claim it to be."
Watch the video to see how clean it looks.
"It was my first camping experience and I quite liked it."
4. Dancing clouds in Sohra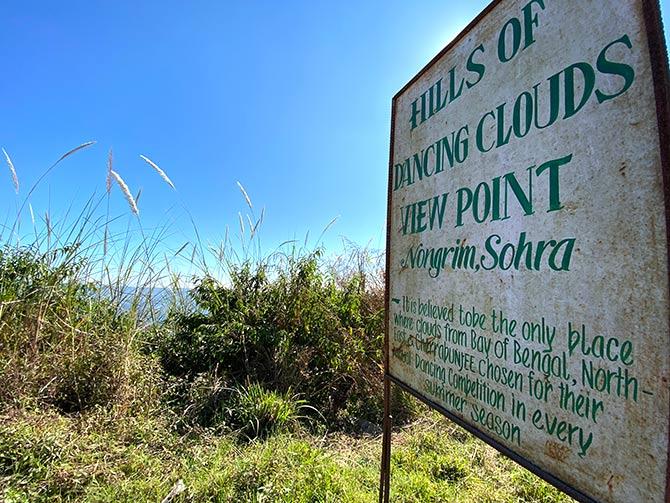 Cherrapunji is also known as Sohra among the locals.
Sohra -- the land of waterfalls and caves -- Gaurav says, is still under-explored by many tourists.
There are plenty of virgin forests and the views, breathtaking!
5. Double-decker living root bridge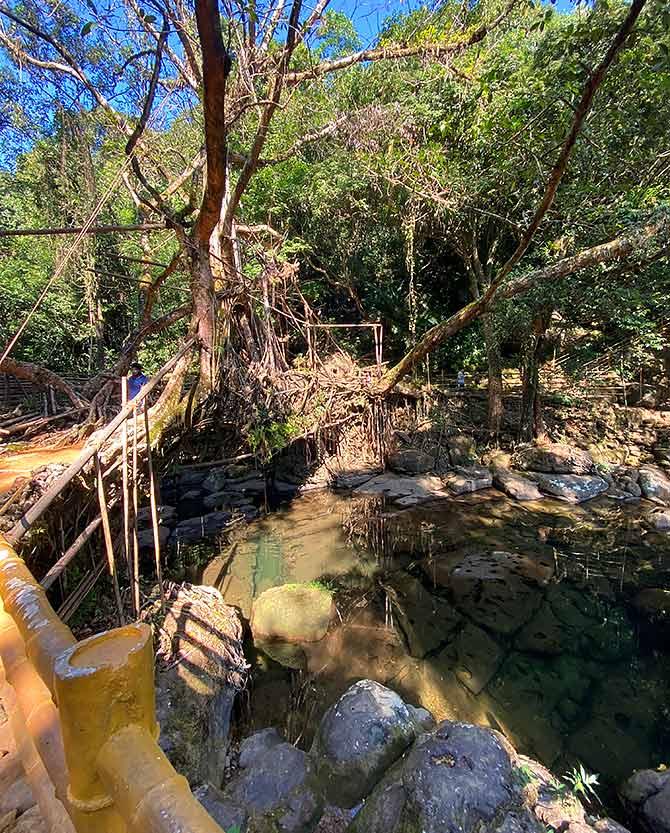 "The highlight of the tour was the double-decker living root bridge."
"The trek to the bridge and up (imagine walking 5,000 steps) took me about 5 to 6 hours." But it must have been well worth the effort.
And guess how much the trip cost him? ₹ 40,000 only!
Gaurav's Expert Tips
In Meghalaya, the sun sets in by 4.30 pm. If you start early, you may get to explore and enjoy more.
If you are a vegetarian, please carry some snacks.
---
A civil engineering graduate from IIT-Kharagpur, Gaurav Taneja is a fitness influencer and vlogger.
The former pilot is known as Flying Beast on Instagram and Youtube and can be contacted on ga@rediff-inc.com.
---