Presenting the best of #India-Photos we received from you. Click here to share yours!
India, we all know, is a mystic land where ancient history and tradition meets idyllic nature.
Some of these pictures sent by our readers will induce wanderlust in you.
Take a look!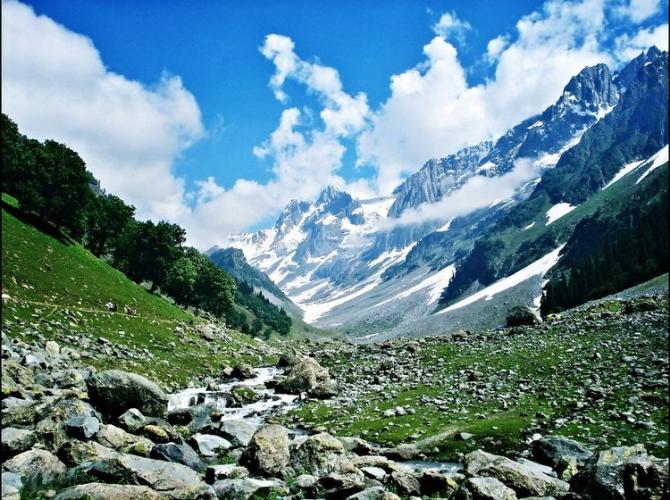 Dwaipayan Dutta sent us this picturesque view of Thajiwas Glacier in Sonamarg, Jammu and Kashmir.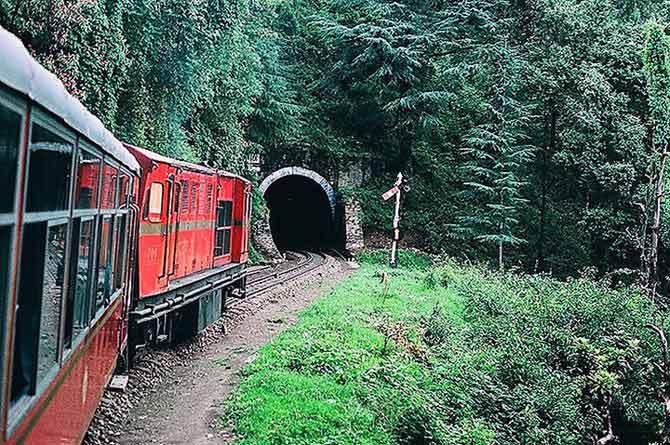 Reader Sudeep Chakraverty clicked this picture on his way to Shimla.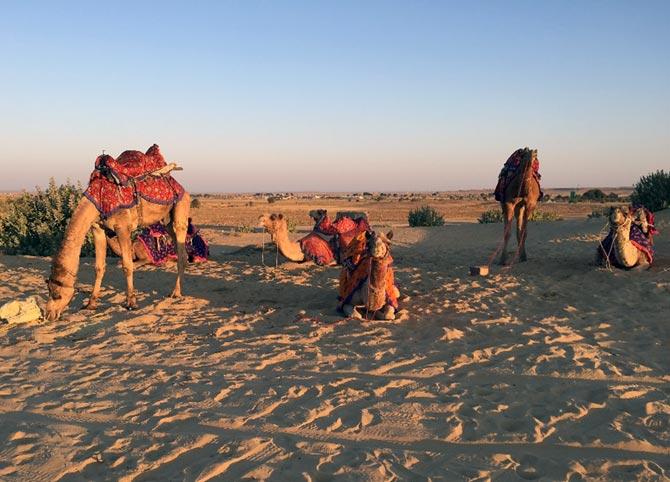 Vishal Badheka photographed camels in Rajasthan.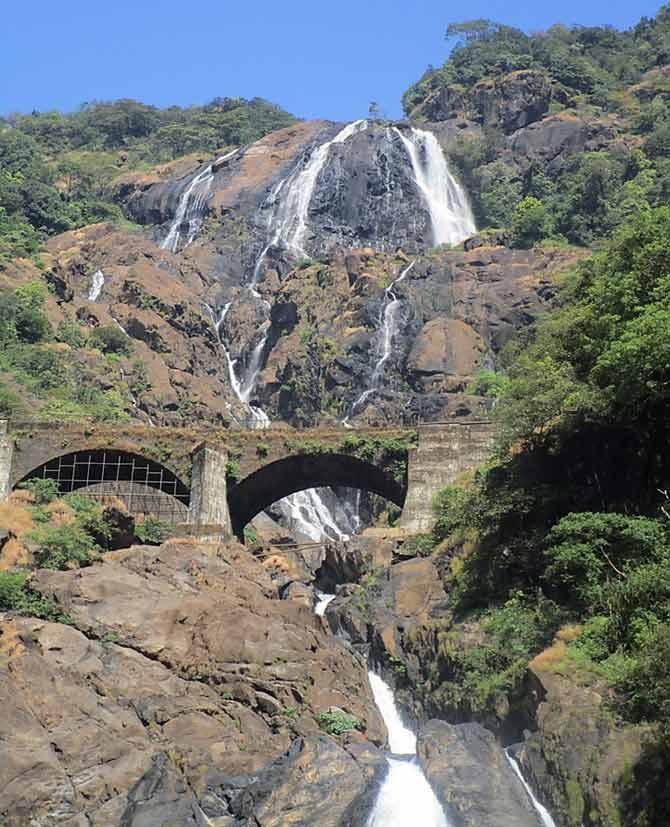 If you are heading to Goa, don't miss the Dudhsagar Falls. Reader Anuj Kumar sent us this picture.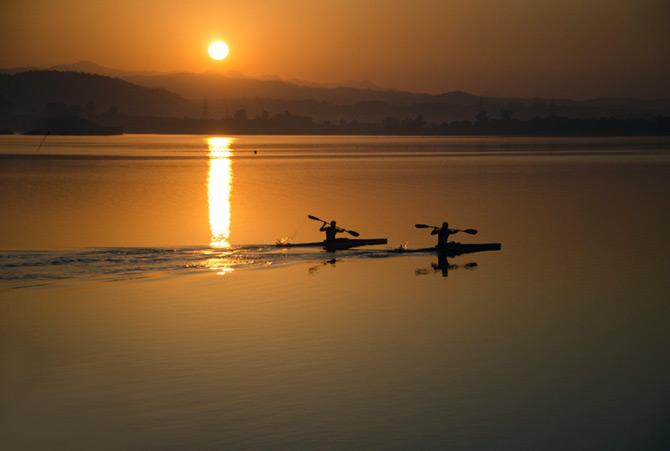 MKG shared this picture of the serene Sukhna lake in Chandigarh.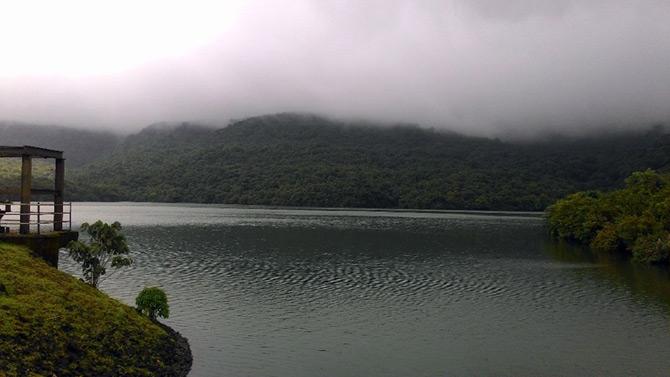 Sachin Naik shared a mist laden lake view from Kolhapur, Maharashtra.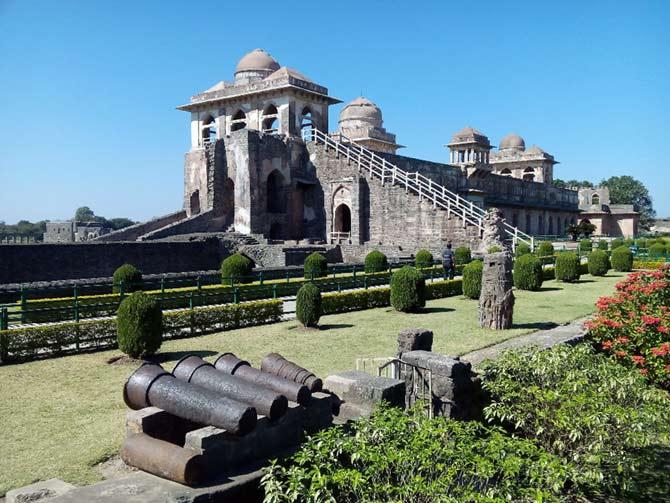 Deepak Pant who travelled to Jahaz Mahal in Mandu, Madhya Pradesh clicked this picture. Jahaz, in Hindi means ship and Mahal is palace.
A visit to Kerala is incomplete without experiencing the backwaters. Dinesh Attal sent us this picture of a houseboat in Alleppey.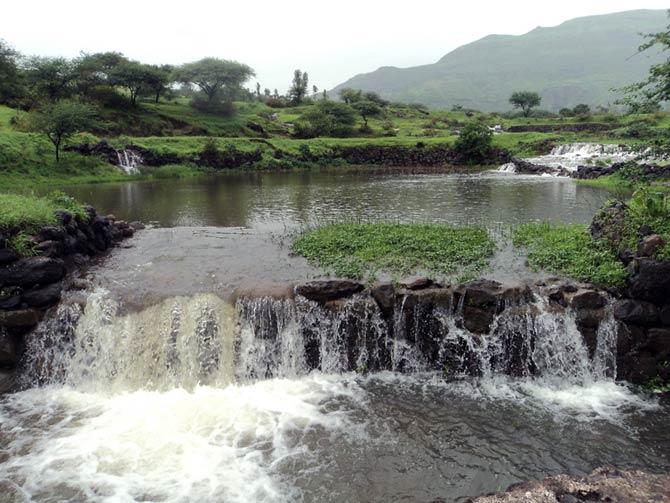 Come monsoon, Bhandardara in Maharashtra becomes a sought after holiday spot. Manoj Munot's picture here tells us why it's so popular.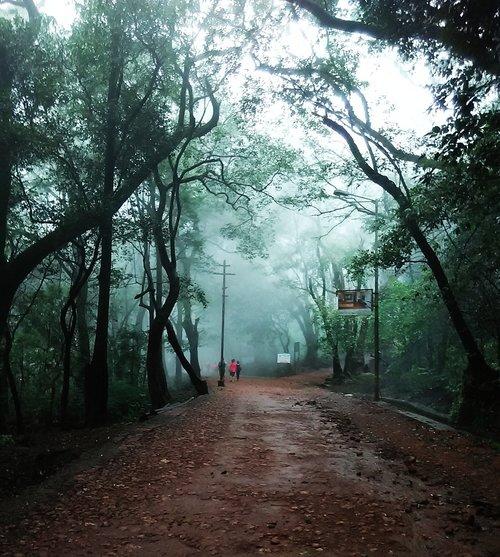 We wind up with this image of a foggy morning in Matheran, Maharashtra sent by Sumedh Shanbag.
Do you have interesting travel photos that you'd like to share with us?
Follow this link to post the best of your #India-Photos and we will publish them right here on Rediff.com and India Abroad!
You can see all the published photographs here!
Disclaimer: The photographs featured in this series are, to the best of our knowledge, original entries submitted by readers. Rediff.com does not assume any responsibility for their originality.