Don't settle for an ordinary babymoon. Get inspired by these six celeb-inspired destinations to visit before your due date.
Who wouldn't want a vacation before your baby is born?
That's one of the reasons why babymoons -- a relaxing and romantic holiday taken by the parents-to-be before the baby is born -- are trending, not just among celebrities but also regular travellers.
The popular destinations are beaches and tropical places, where the couple can relax. However, London and Europe are hot favourites too!
Here's our roundup of popular places you can head to for your babymoon.
1. Mauritius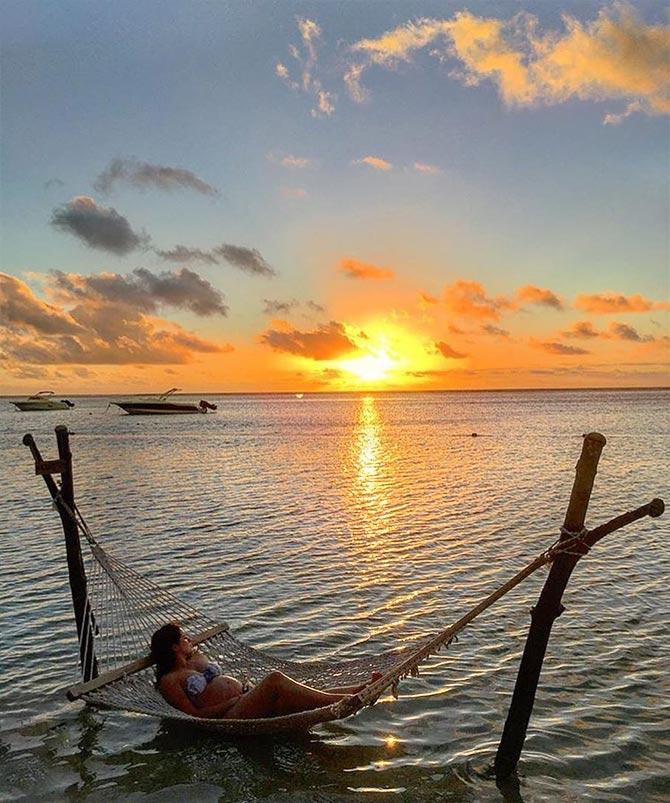 It's the perfect short haul international destination.
Yummy mummies, who are beach lovers and water babies, will love travelling to Mauritius.
Babymoons are about relaxation. Soak up the sun like TV personality Binky Felstead, above, as you spend a relaxing day on the beach.

Photograph: Courtesy Binky Felstead/Instagram
2. Austria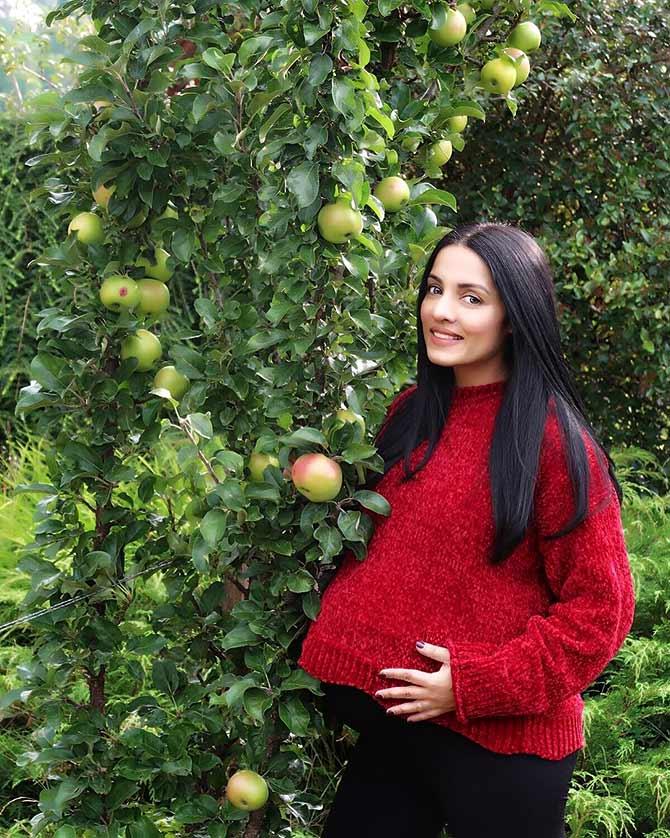 The ideal babymoon destination for a couple who loves history and hillside vineyards :)
Not everyone's as lucky as Celina Jaitly to own a beautiful estate in Austria, where you can spend time plucking apples from your orchard.
But who says you can't take a vacation in Austria, which is known for its mountain villages, rugged terrains and baroque architecture!

Photograph: Courtesy Celina Jaitly/Instagram
3. France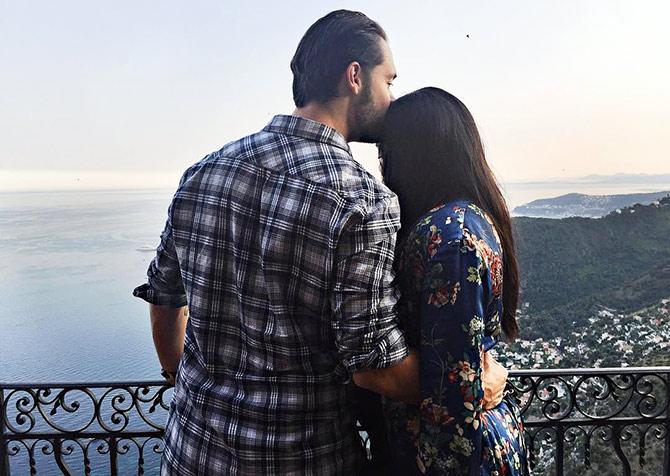 Serena Williams, above, went on a babymoon to France. One look at her pics and you'll want to visit France right now!
It is one of those places that you just can't hate given its
fashion and art world and impressive history through its architecture. Scroll down to see another splendid pic for Serena's babymoon album!

Photograph: Courtesy Alexisohanian/Instagram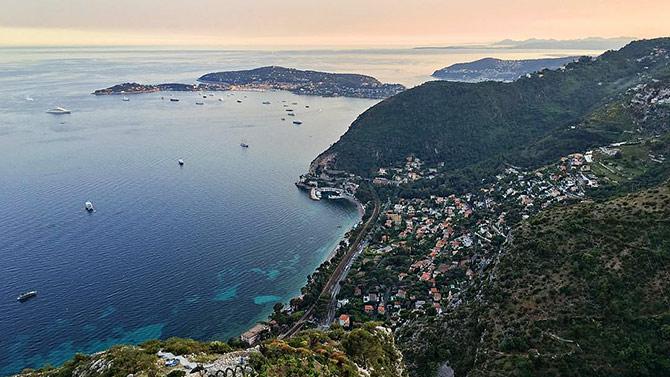 If the location is so relaxed and beautiful, the couple will surely have a relaxing time before welcoming the little one. This pic was shared by Serena's fiance Alex Ohanian. Stunning, isn't it?

Photograph: Courtesy Alexisohanian/Instagram
4. London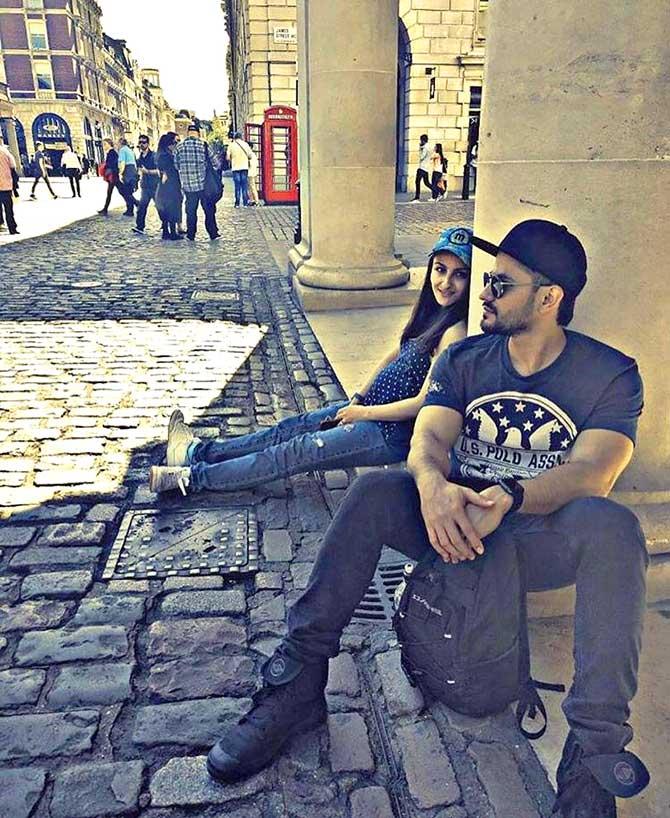 It's a 21st century city with history dating back to the Roman era. Soha Ali Khan took a trip to London for her babymoon and we need to say that her choice of destination was perfect.
Be an art lover, foodie or fashionista, London with its

old world charm offers an experience that is unparalleled.



Photograph: Courtesy Soha Ali Khan/Instagram
5. Greece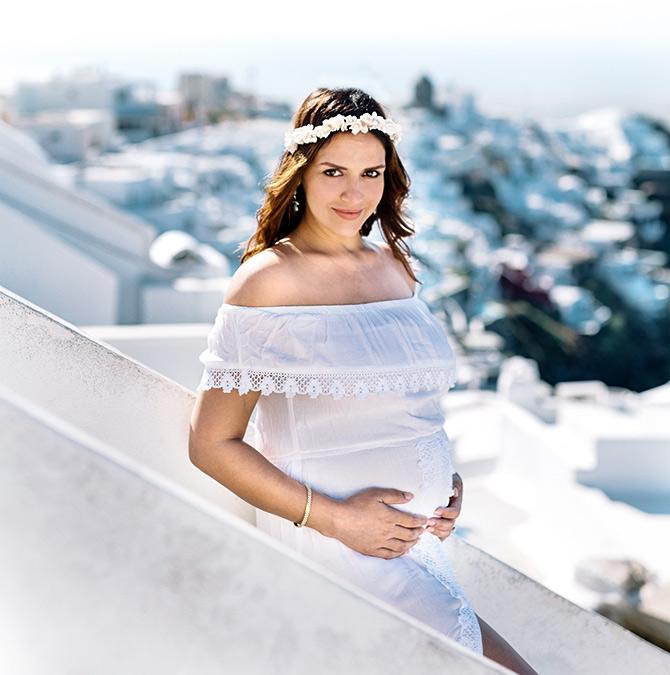 This pic is from Esha Deol's babymoon in Greece.

A country steeped in history, Greece's ancient Acropolis and Parthenon, Venetian forts and 5th-century B.C. landmarks will keep you mesmerised and enthralled during your trip there.

Photograph: Courtesy Esha Deol/Instagram

6. Thailand
There is a reason why Thailand is called the 'golden land'.
Its sandy beaches and stupa-studded mountains will transport you to a bohemian culture that is so unique.
Victoria's Secret model Bar Refaeli enjoyed a relaxing babymoon in Thailand.
Watching her soak up the sun on the island of Koh Samui made us go green with envy.

Photograph: Courtesy Bar Refaeli/Instagram