Every year in the month of April, Thailand celebrates the Songkran festival.
Also known as the water festival, it marks the start of Thailand's traditional New Year and is believed to wash away bad luck.
Take a look at the pics!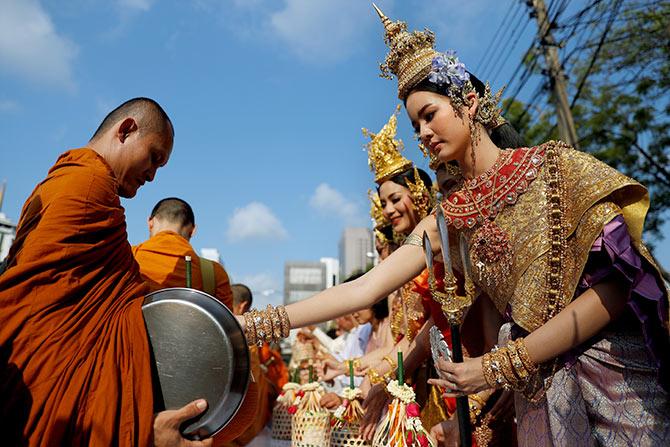 A woman offers alms to a Buddhist monk during the Songkran celebrations.
The festival begin with people giving alms and seeking forgiveness.
Photograph: Jorge Silva/Reuters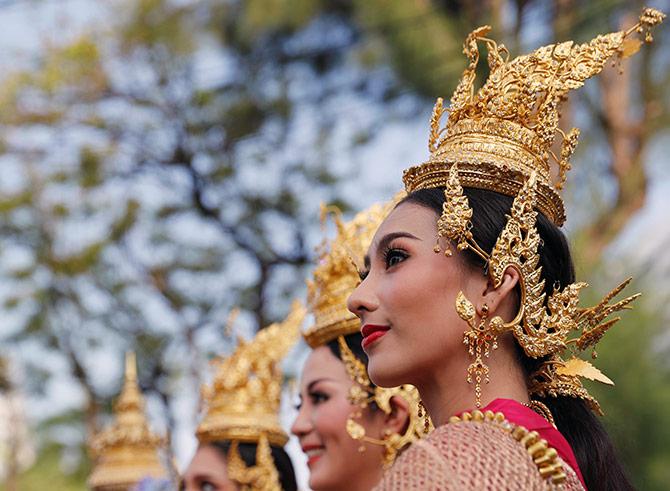 Women dressed in traditional Thai costume.
A lot has changed in the way the festival is celebrated, however people try and retain some of the traditions.
Photograph: Jorge Silva/Reuters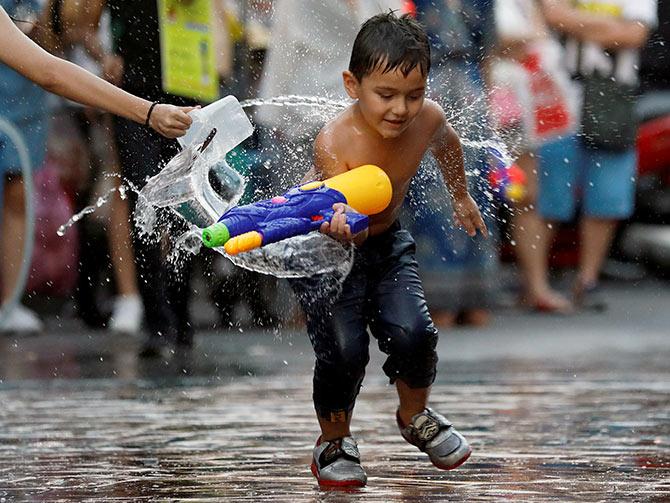 A boy plays with a water gun.
Photograph: Soe Zeya Tun/Photograph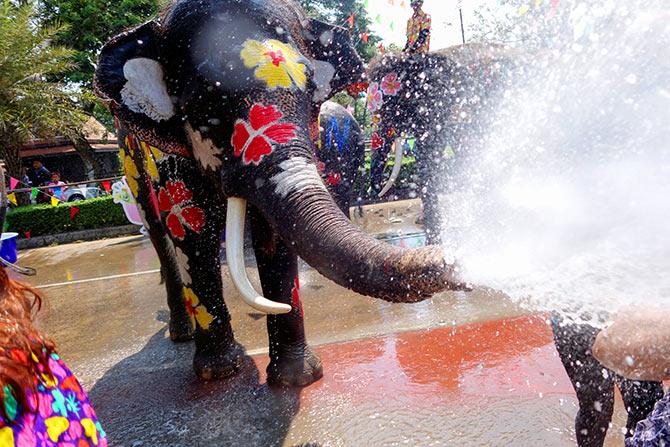 With its trunk full of water, an elephant sprays water on people. In the northern capital of Chiang Mai, the festival is spread across six days.
Photographs: Jorge Silva/Reuters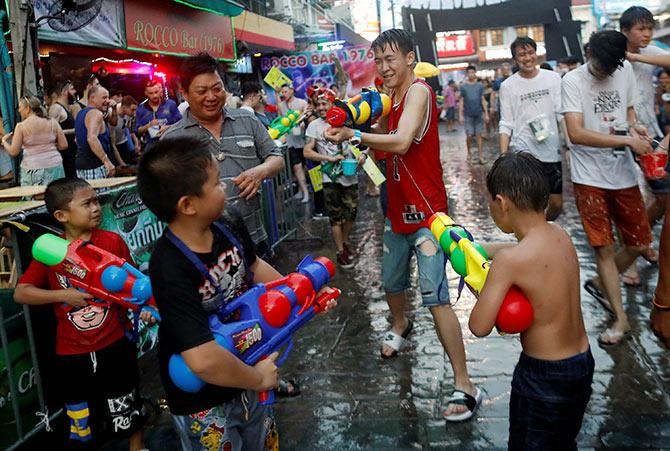 It's impossible to avoid getting drenched in water!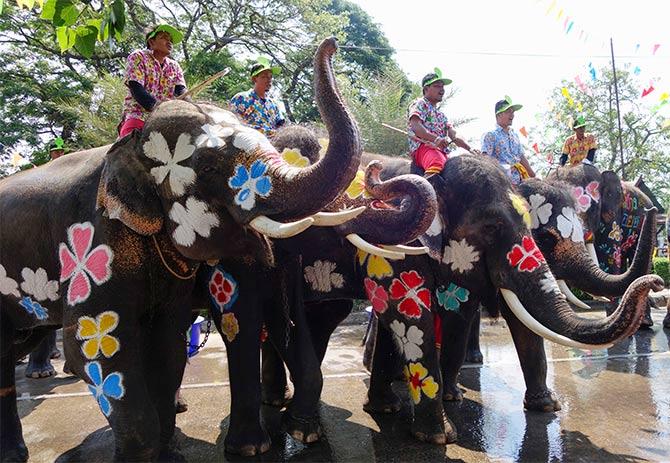 Painted elephants line up for a parade.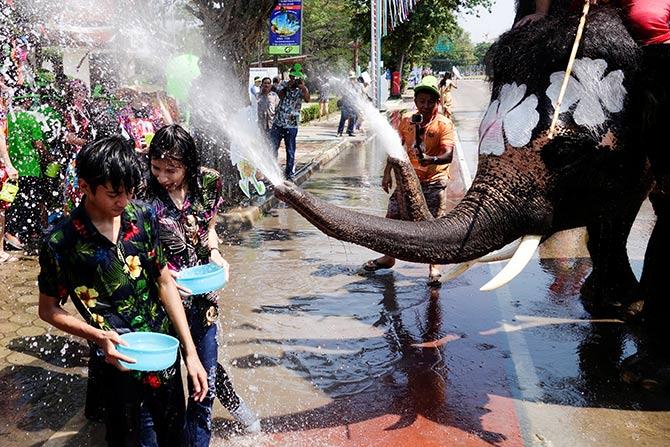 Songkran is the biggest water splashing festival in the world.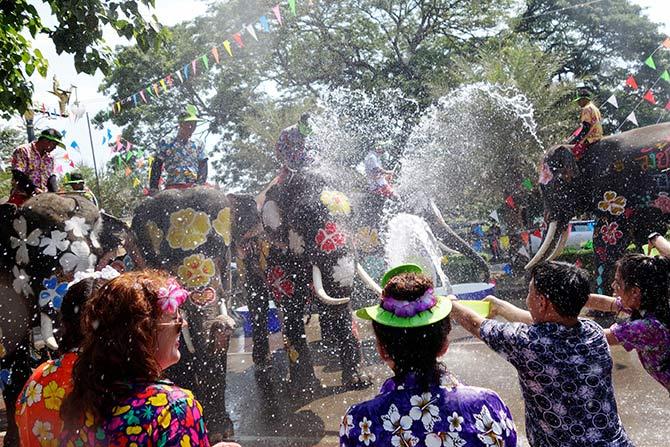 Painted elephants are the star attraction here.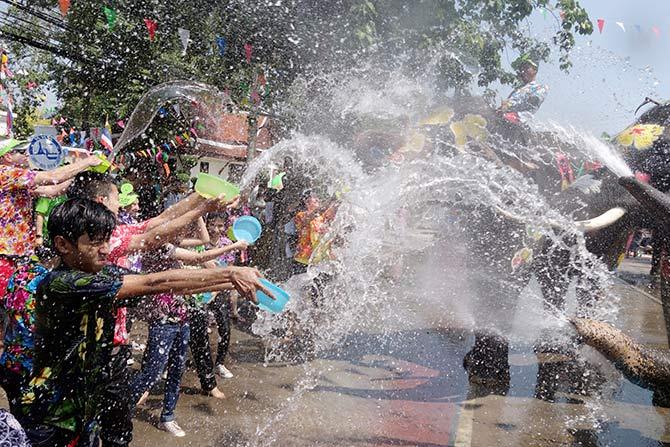 Tourists splash water on the painted elephants. Splashing each other with water is said to wash away bad luck from the previous year.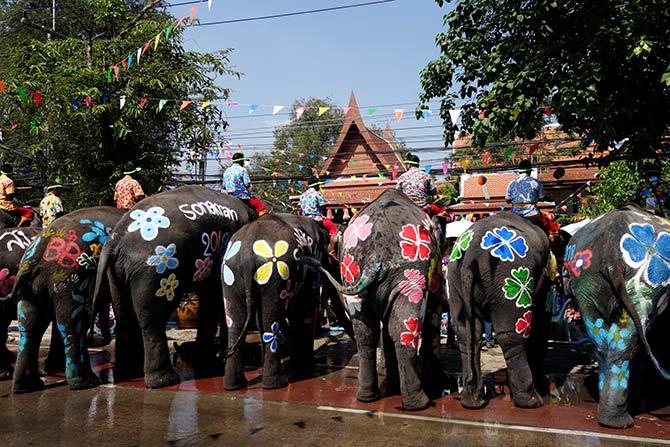 The elephants line up to dry themselves after the festival.