65 years after her death, Mexican self-portrait artist Frida Kahlo's sense of style is the focus of an exhibition at the museum.
Titled Making Her Self Up, the exhibition at Victoria and Albert Museum in London takes a closer look at her style legacy.
Scroll down to take a look!
A handmade doll and Revlon eyebrow pencil from the Mexican artist's possessions on display outside of Mexico for the first time. Revlon was Frida's favourite brand. Photographs: Toby Melville/Reuters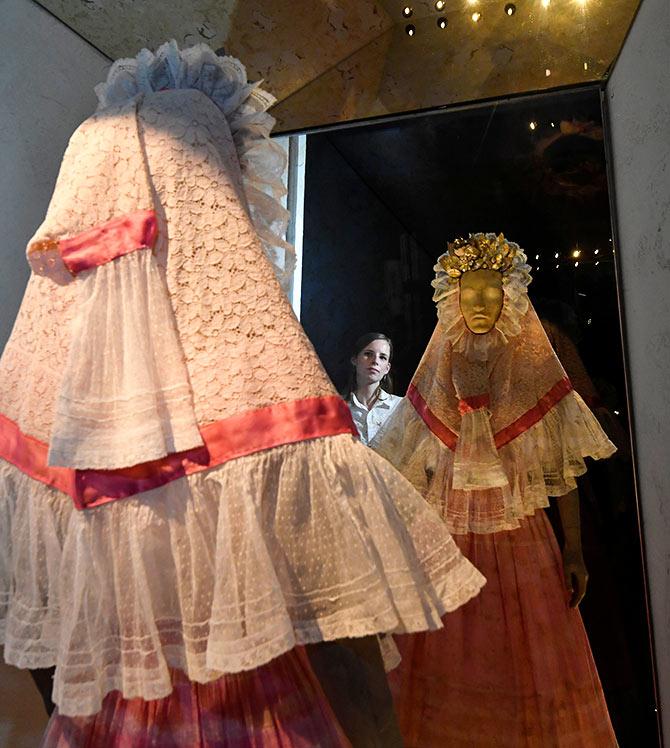 An employee poses as she views a tunic and head-dress.
A prosthetic limb and boot on display. Frida used fashion to conceal the deformities of her body.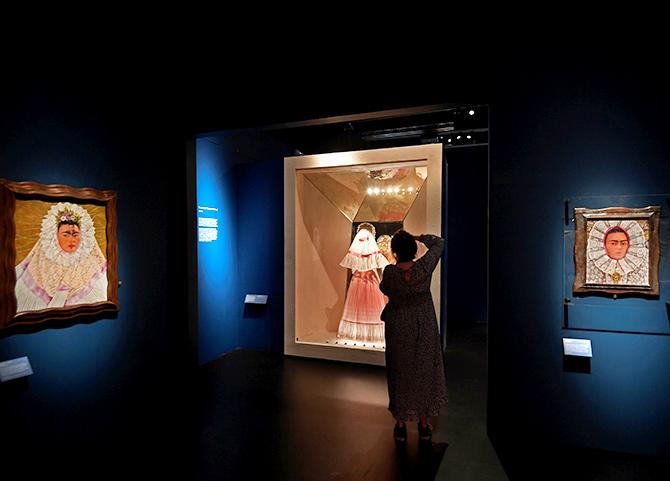 A visitor photographs tunics and paintings.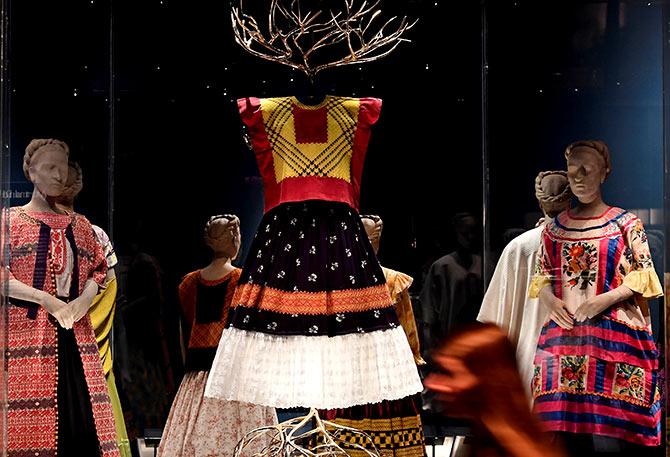 Dresses and tunics inspired by her Mexican identity.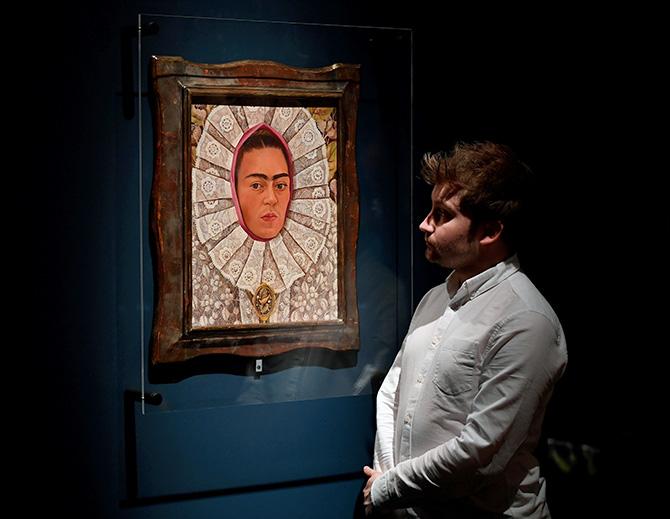 Over 200 objects from Frida's childhood home were brought to London for the exhibition.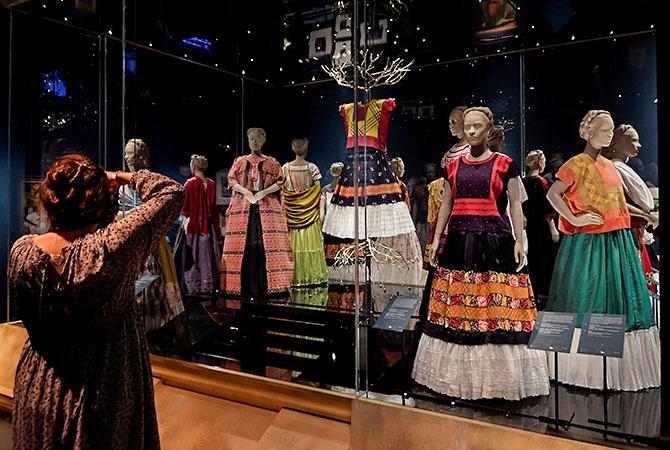 This is the first time her costumes have traveled outside Mexico. Some of them have never been put in an exhibition too.
According to actor Salma Hayek, Frida often saw 'herself as her own work of art'.