Rediff reader Arunashis Gangopadhyay shares his travel pics.
You can share yours too! #India-Photos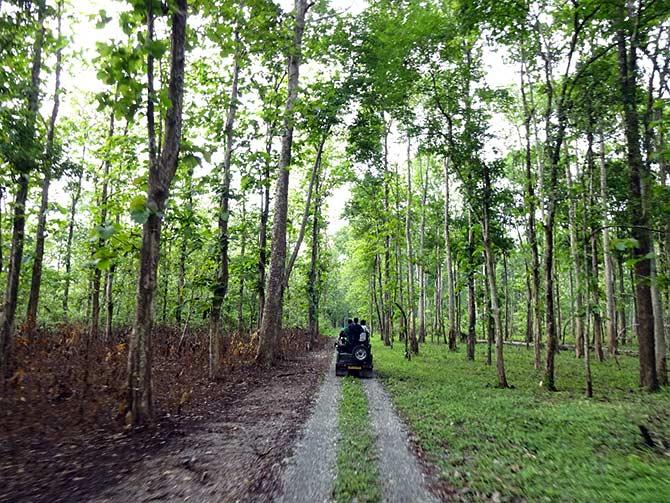 Off the beaten path...tall trees grace the path as tourists explore the greenery around.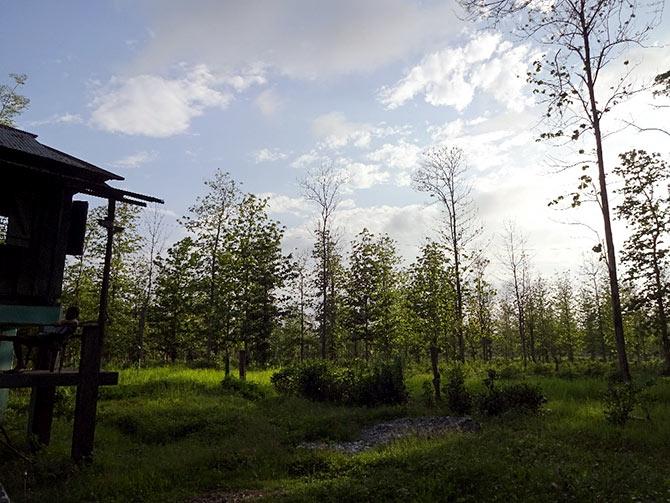 Who wouldn't want to retire in a place like this? Arunashis Gangopadhyay shares this pic taken at Jayanti, which is situated in the

Jalpaiguri district of West Bengal.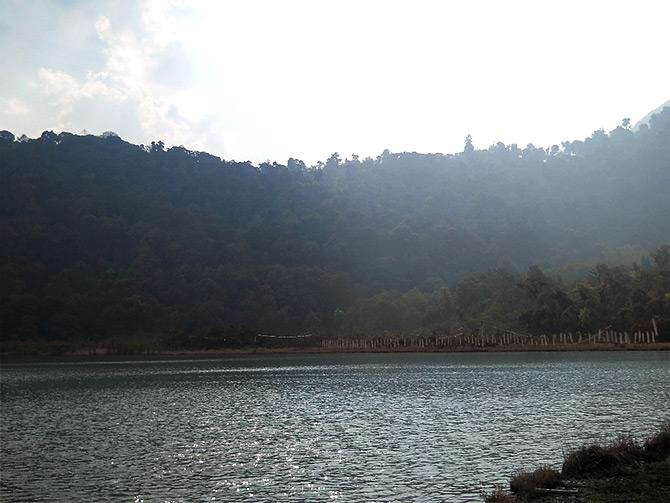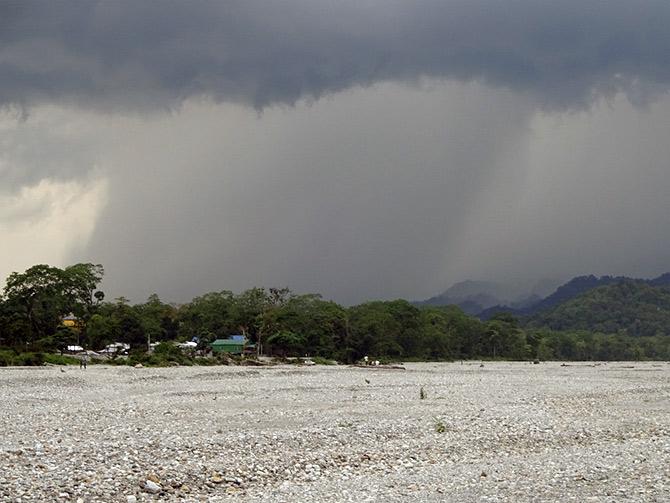 A view from the Jayanti river bed in North Bengal.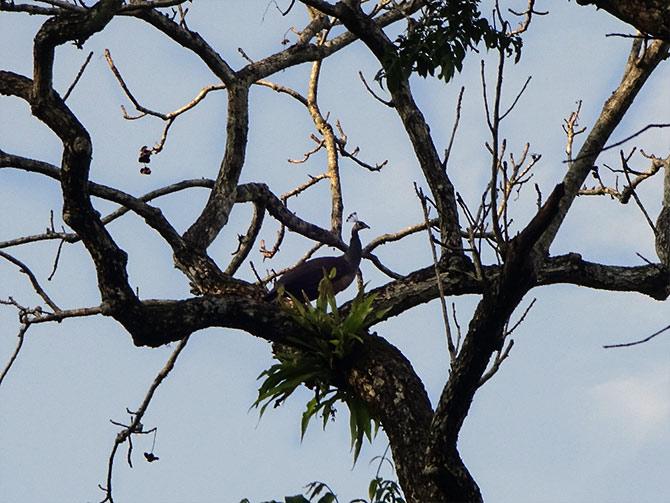 Can you spot the peacock in this pic?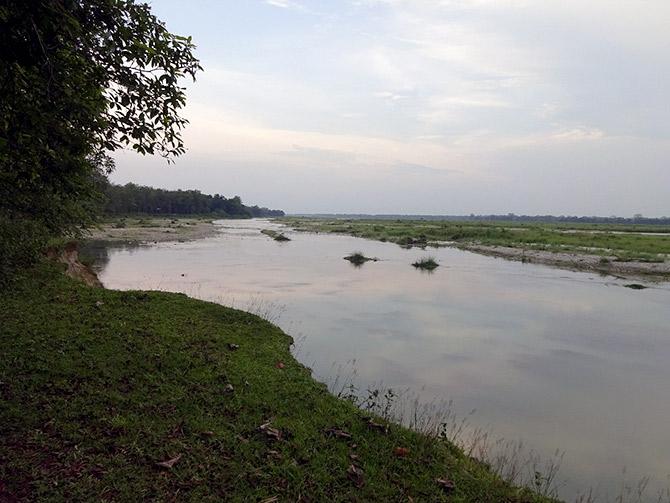 The Torsa river flowing between Chilapata and Jaldapara forest.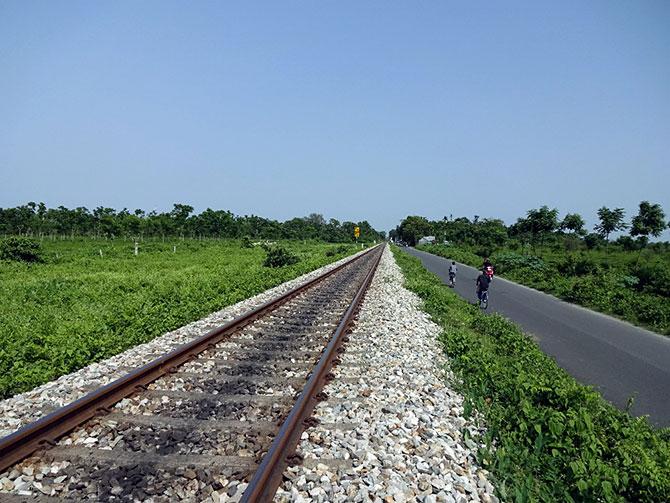 The railway tracks running through Dooars near Alipurduar.
---
Follow this link to post the best of your #India-Photos and we will publish them right here on Rediff.com!
You can see all the published photographs here!
Disclaimer: The photographs featured in this series are, to the best of our knowledge, original entries submitted by readers. Rediff.com does not assume any responsibility for their originality.