Rediff.com's readers share the best of their India travel images. You can share yours too! Here!
We'd asked you, dear readers, to share your #India-Photos. And your response has been terrific!
This is the eighteenth part of our ongoing series of photographs from around the country that you posted on Rediff ZaraBol!
But for now, here are 10 snapshots of our beautiful country: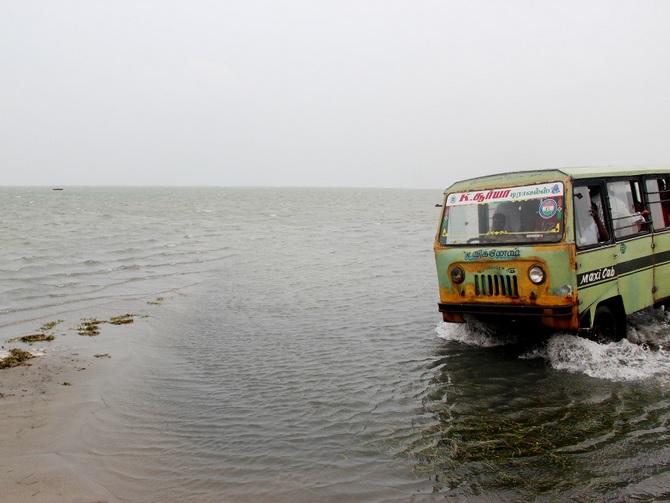 We begin from the south Indian state of Tamil Nadu.
This is a scene from the ghost town of Dhanushkodi in Tamil Nadu by Nempu Guru.
---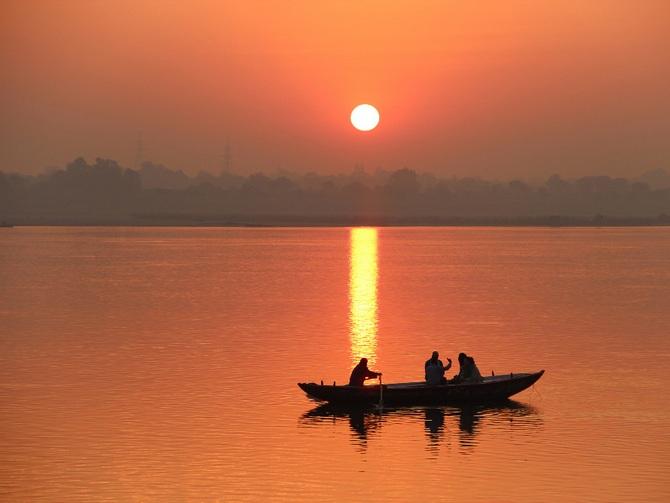 And this is the sunrise as seen from Varanasi's Assi Ghat also by Guru.
---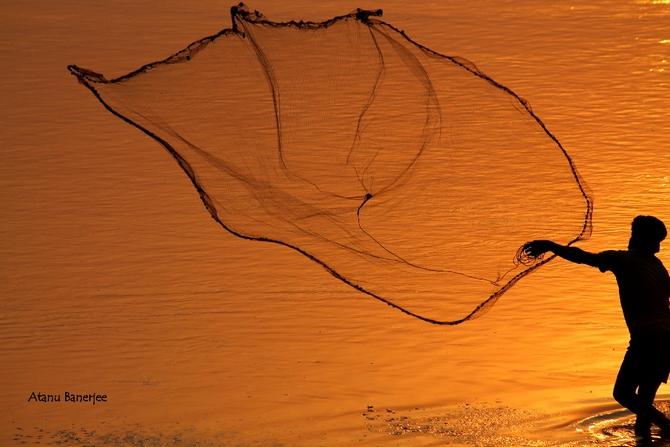 Atanu Banerjee shares with us this photograph of a fisherman at work in Digha, West Bengal
---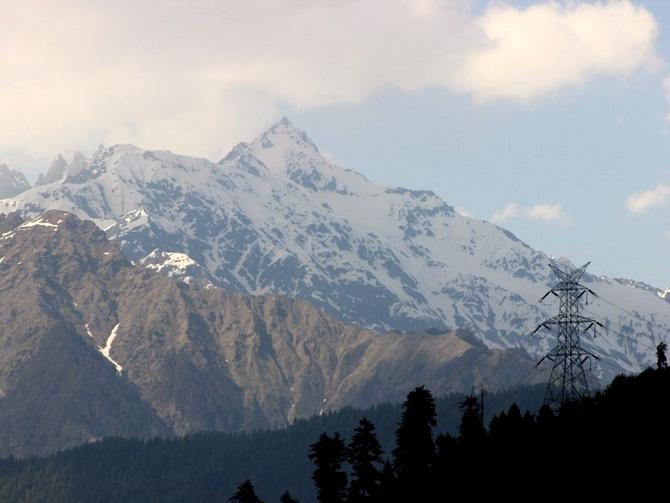 And Pradipto Chakrabarty sends us this stunning view from the picturesque village of Sarahan in Himachal Pradesh.
---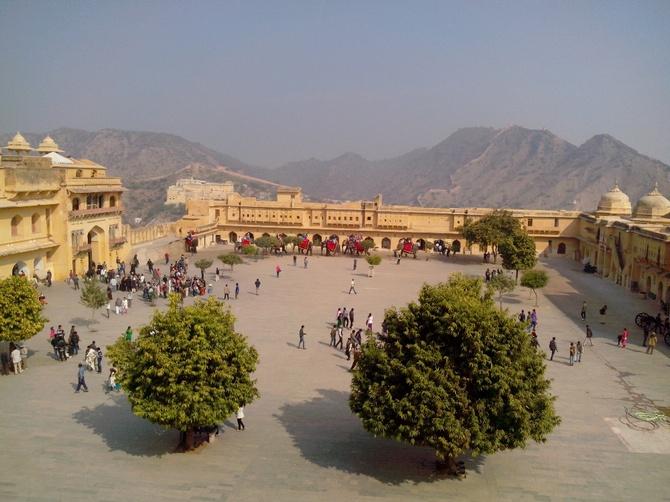 Saurabh Bendal offers us this beautiful view of Rajasthan's Amer Fort.
---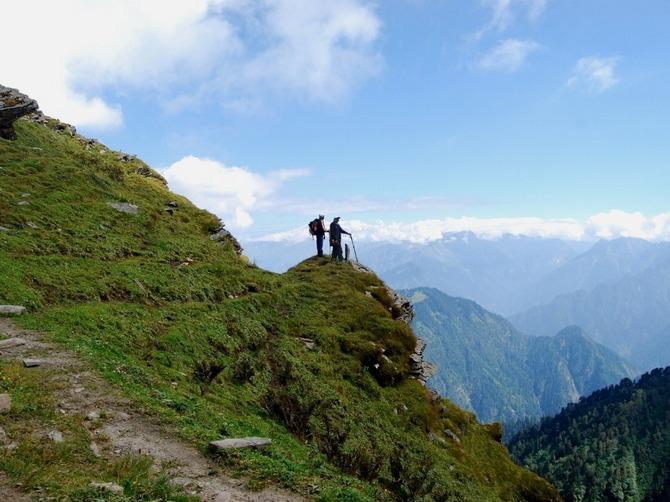 And this view of Chandrakhani Pass in Manali has been sent to us by Shyam Chavan.
---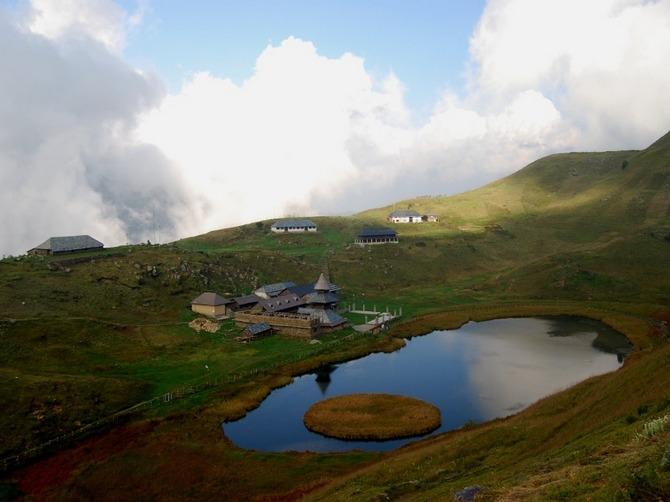 Chavan also sends us this picture of Parashar Lake in Himachal Pradesh
---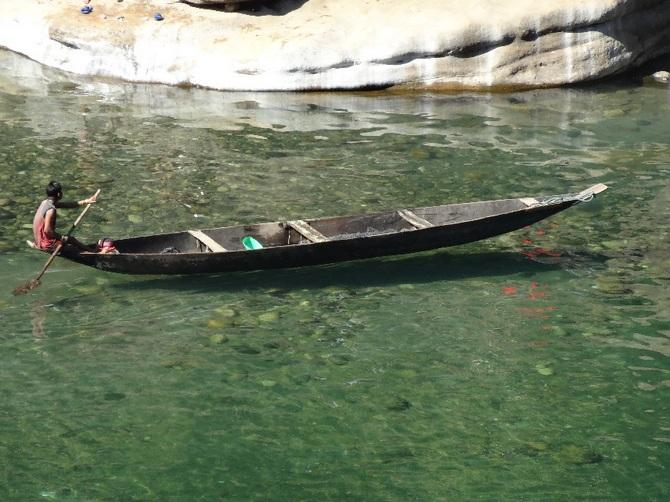 And Pankaj Kumar witnesses the cleanliness of Meghalaya's rivers. This picture has been shot at Dauki.
---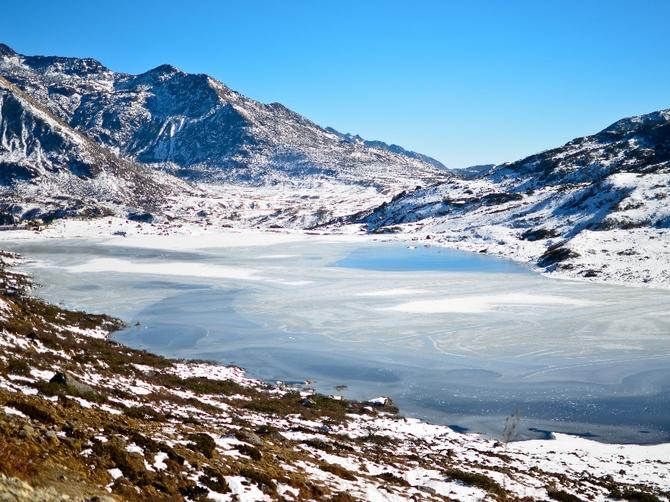 This is a picture of the frozen Lake Tsongmo in Gangtok by Ashish Kawale.
---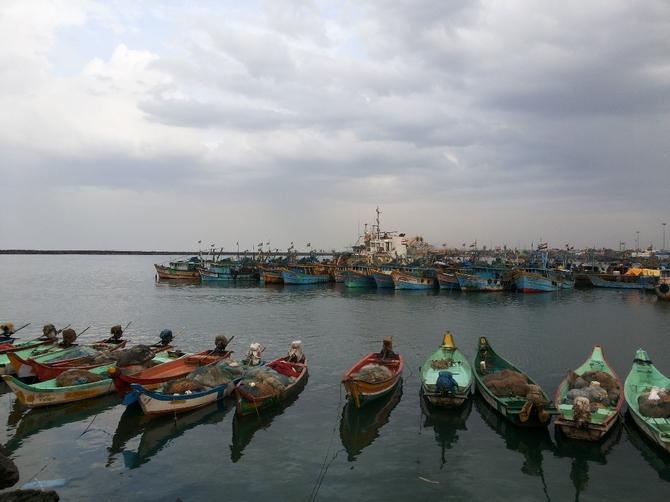 And we come back to Tamil Nadu with this picture of the Kasimedu fishing harbour in Chennai by Jaimurugan.
---
You too can share photographs of your travels around India! Be part of this exciting travel series!
Post them here -- #India-Photos -- and we will carry the best ones right here on Rediff.com and India Abroad!

Disclaimer: The photographs featured in this series are, to the best of our knowledge, original entries submitted by readers. Rediff.com does not assume any responsibility for their originality.