There's more to the state than deserts and camels.
India's desert state of Rajasthan may not be the best place to cool off your summer vacation. But it does offer some scenic joys to the avid tourist.
Check out these photographs from our readers.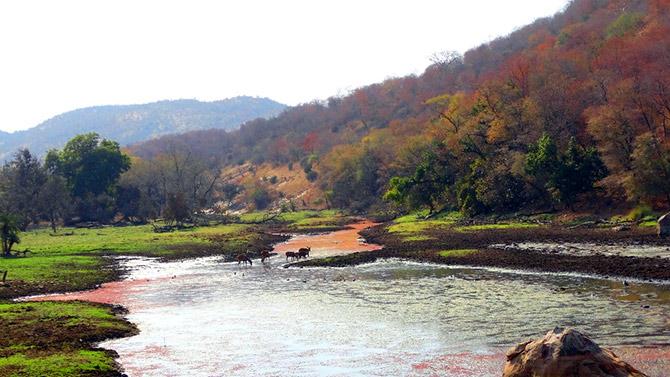 The tiger reserve in Ranthambore is one of the largest in India.
You can spot rare birds and animal species, including elephants and tigers here.
This photograph is clicked by Anuj Jha.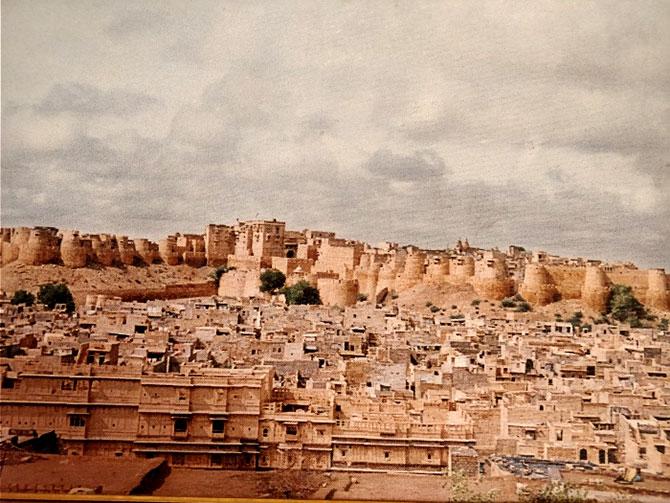 Jatin Oza sent us this image of the brown city of Jaisalmer, Rajasthan.
Jaisalmer has plenty of heritage forts and temples.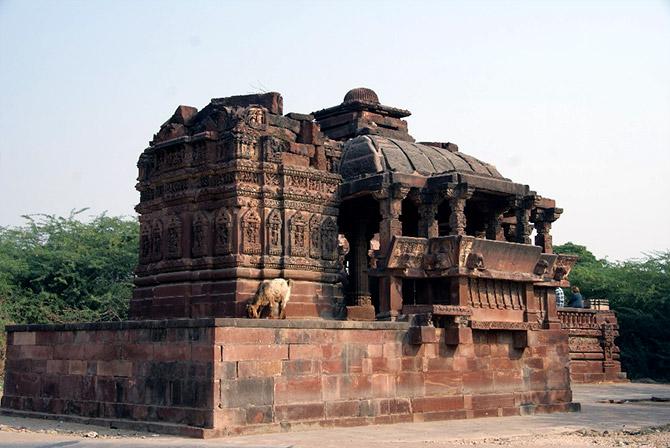 An abandoned temple in Osiyan, Rajasthan by Palanki Narayana.
The ancient town is known for its temple ruins and camel safaris.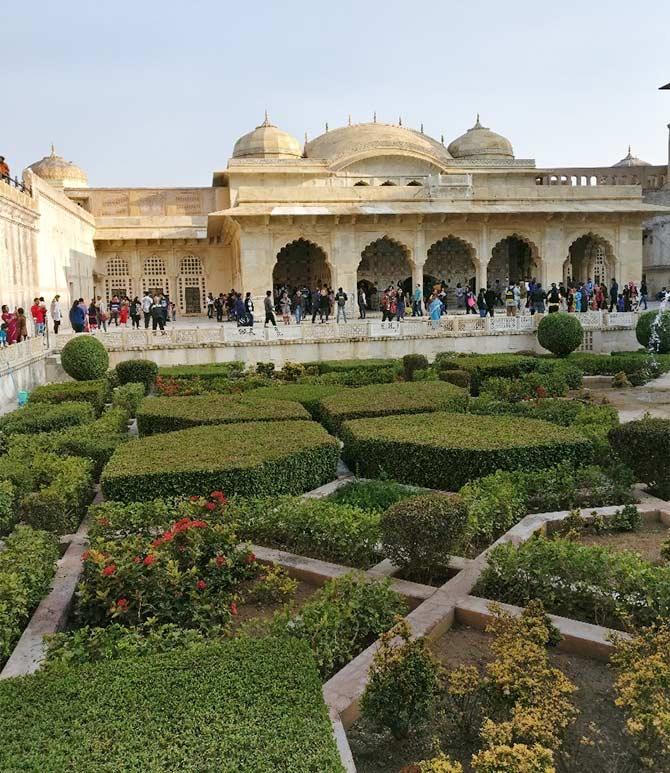 A view from the gardens at Udaipur fort in Rajasthan by George Godd.
In Udaipur, you can expert ancient art, music and heritage crafts and architecture.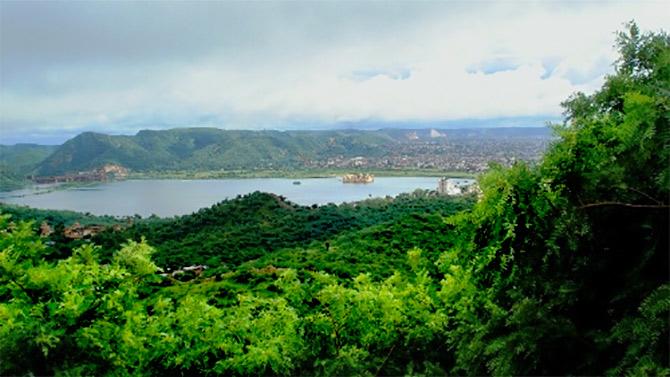 The five-storeyed Jal Mahal in Jaipur, an architectural marvel, sits pretty on the Mann Sagar Lake. Photo by Jayant Goswami.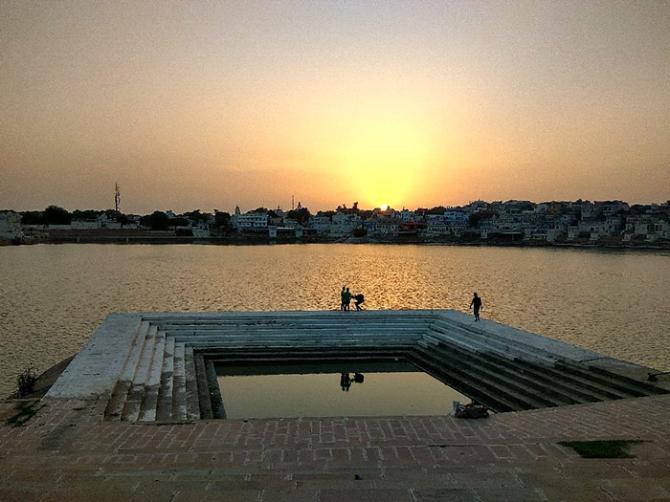 Don't miss Chandar Maheshwari's view of the sunset at Pushkar, Rajasthan.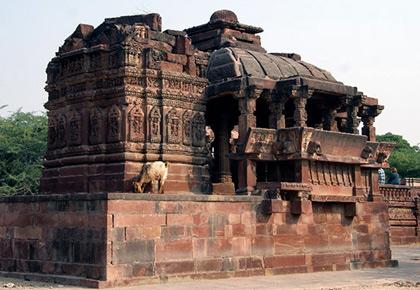 Follow this link to post the best of your #India-Photos and we will publish them right here on Rediff.com!
You can see all the published photographs here!
Disclaimer: The photographs featured in this series are, to the best of our knowledge, original entries submitted by readers.
Rediff.com does not assume any responsibility for their originality.