Travel companies and agencies are offering early bird discounts going up to 40 per cent. So go ahead and seize the day!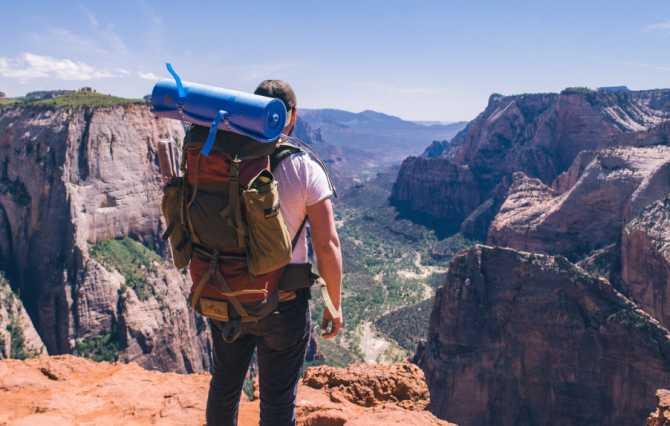 With summer holidays in schools and colleges round the corner, it is time you started planning your vacation, especially if you wish to take wing to an international destination this year.
While it may appear early, you can get hefty discounts by firming up your plans at this stage. Travel companies and agencies are offering early bird discounts going up to 40 per cent.
In India vacationing during the summers normally begins in April. Bookings peak once schools and colleges close down. The summer vacationing season lasts until early August, as many people also plan their annual holidays around this time of the year.
Popular destinations
With growing affluence, demand for foreign destinations is on the rise. According to a report from Cleartrip, bookings for foreign destinations are up 40 per cent this season despite an overall increase in rates by an average of 6 per cent.
"As the peak holiday season approaches, booking numbers are expected to rise further," says Balu Ramachandran, head of air & distribution, Cleartrip.
Bookings for destinations like San Francisco, Singapore and Denpasar (Bali) have doubled compared to last year. Toronto and Paris are witnessing huge demand and have joined the ranks of top destinations this year.
Thailand, Germany, Greece, Scotland, Austria, Singapore, Kuala Lumpur, New York and Dubai are also popular with Indian travellers.
Japan, Hawaii, Kenya, Canada, Poland, Costa Rica, Croatia, and Morocco are other destinations that are now beginning to appear on vacationers' radar screens.
Early birds get rewarded
Planning your holiday early can get you better discounts and attractive package deals. Travel agencies are currently offering 20-40 per cent discounts to early birds.
Another advantage of booking early is that you can lock-in prices now, and avoid falling prey to fluctuating exchange rates.
Flight fares depend on factors such as distance, destination, time, and most importantly, demand. If the demand for a destination surges, the flight rates for it rise.
"The international routes that are famous tend to see higher demand and hence are marginally more expensive," says Manheer Singh Sethi, co-founder, Travkart. Flight fares tend to be higher in July than in April and June.
Even if you book now and are forced to cancel at the last minute for some reason, travel agencies often agree to change your travel dates and sometimes even offer alternative destinations.
Short-haul and value holidays are witnessing significant uptake this summer holiday season.
Discounts are also available on packages that include outdoor activities, such as trekking, skiing, mountaineering, and so on.
"We are doing our best to cater to the new age traveller's desire for immersive travel experiences," says, Rajeev Kale, president and country head-leisure travel, Thomas Cook India.
How to carry forex
Three options are commonly used by leisure travellers nowadays: currency notes, travellers' cheque and prepaid forex cards. Credit and debit cards are not preferred due to the higher charges involved in using them.
Travellers' cheques have also lost their appeal as you need local banks and authorised outlets to encash them, and they tend to be limited, or are sometimes not available at all in remote destinations.
Prepaid cards have emerged as the most cost-effective, convenient and secure way to carry money abroad.
"Use a combination of currency notes and prepaid forex cards when going abroad," says T C Guruprasad, CEO & MD, Centrum Direct.
Forex rates offered on prepaid cards are the cheapest. A higher proportion of your money should be in a prepaid card.
As many as 18 different currencies can be loaded on a single card. This eliminates the need to carry different currencies if you are visiting multiple countries on the same trip.
Prepaid cards function on the MasterCard or Visa platform and are accepted globally. They can be topped online using a variety of payment modes. They can also be used to withdraw cash at ATMs abroad.
In case of loss or theft of card, companies provide an add-on card that can be activated immediately.
"Carry a minimal amount of cash or currency notes, and use it only for small necessities, or to pay vendors who don't accept cards. Exchange rates for currency notes tend to be slightly higher than for prepaid cards," adds Guruprasad.
According to Reserve Bank of India norms, you can purchase foreign currency up to six months ahead of your date of travel. However, buying too much in advance is not advisable.
"Foreign exchange should be purchased closer to the travel date. You can use that amount for personal needs or even earn bank interest on it until the date of travel," says Guruprasad.
Photograph: Presley Roozenburg/Unsplash