Hefty fines! Drinking alcohol banned on beaches! Will Goa still be a hot destination? Take the poll given below and let us know what you think!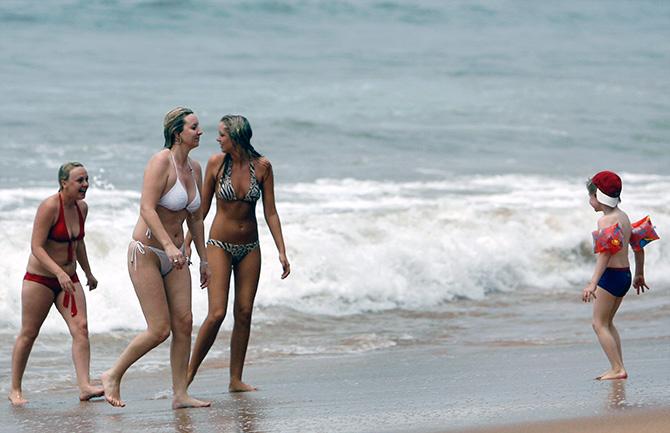 Drinking publicly on beaches in Goa will soon be a thing of the past.
If you are one of those who has been drawn to Goa for its beaches, free-spirited attitude and laid-back mood, be prepared for some changes.
According to Chief Minister Manohar Parrikar drinking alcohol at public places in Goa will attract a hefty fine from August 15.
In a bid to clean up the state, the CM also announced that the fine for littering and carrying plastic bags is going to rise.
'There is something called civic responsibility,' he said while addressing a gathering at the opening of an incubation centre in Panaji.
'The footpath developed along the river in Panaji city is being used by the people for drinking beer,' he added.
'There will be heavy fine for drinking in public from the next month. We will implement the decision from 15 August onwards.
'Same way littering will also have a heavy fine of ₹ 2,500.
'Every day we get the old bridge cleaned up. Every day I see some flowers being thrown on it.
'People think that they are doing great religious service by throwing flowers in the water.
'You can throw flowers in water, but not in plastic bags. Half the flowers are thrown on the footpath on the bridge,' the chief minister said.
While people haven't take the news of the partial liquor ban well, there have been some arguments in favour of it as well.
It is a known fact that bottlers in Goa do not collect empty bottles, and one hopes that the ban can help make beaches litter-free.
Also, who can say no to the prospects of a 'garbage-free' Goa?
We ask you, dear readers, do you think that the beach destination will lose its charm post the partial liquor ban?
Take the poll given below and let us know!