This is your chance to squeeze in a quick trip before the monsoon sets in.
Hoping to take a short vacation in May, but don't know where to start?
Here are our top four options.
May 5: Thrissur, Kerala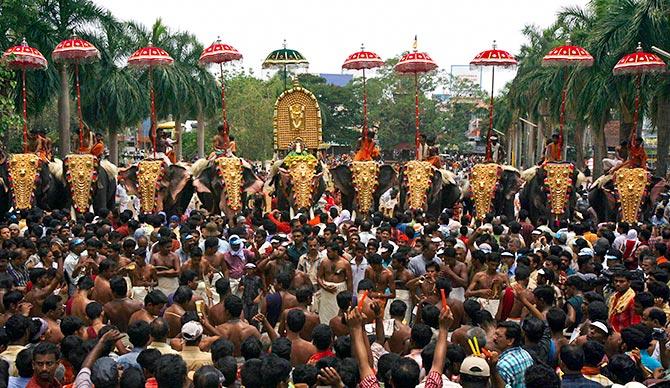 IMAGE: The best part of Thrissur Pooram is watching the elephants parade around, decked in gold and see the mahouts exchange colourful umbrellas.
Photograph: Jagadeesh/Reuters
Why: Thrissur Pooram
If you haven't attended one of the most popular temple festivals in Kerala, then you have definitely missed out on the best. You must attend Thrissur Pooram at least once in your lifetime!
The festival is held at the Vadakkunnathan Temple in Thrissur every year on the day when the moon rises with the Pooram star.
Temple deities are paraded on caparisoned elephants. The mood turns upbeat and lively with the sounds of people playing drums, horns and cymbals in sync -- it sounds like a musical chant of sorts and those sounds can lift the spirits of even the most sorrowful people.
When you are there, do attend the two-hour chendavadyam (with five instruments).
If you're one who is there for the sights and the sounds, then don't return until you have watch the fireworks at the end of the festival.
The Pooram day marks the meeting of deities of nearby shrines before the Vadukkumnathan Temple. The rituals conclude after the presiding deities from Paramekkavu and Thiruvampady Devi temples bid farewell to Lord Vadkkumnathan, promising that they would meet him next year for Pooram.
If you can't make it for Thrissur Pooram, then you can always attend the Kudal Manikkam Pooram at Iringalakuda, which takes place from May 6 to 16. The annual festival lasts for nearly 10 days.
Seventeen elephants take part in this festival and every day there is a seeveli (procession of temple elephants).
Things to do:
Watch the temple procession lead by the majestic elephants decked in all their glory.
Feast on delicious Mallu vegetarian food -- don't miss the paravu payasam (dessert) served at the end of the meal.
How to get there? Thrissur doesn't have an airport. You can take a flight to Kerala and then travel by road to Thrissur, which is around 56 km away from the Kochi Airport and 95 km away from Calicut International Airport. You can get a train to Thrissur from all major cities. There are regular buses to Thrissur too.
---
May 10: Sikkim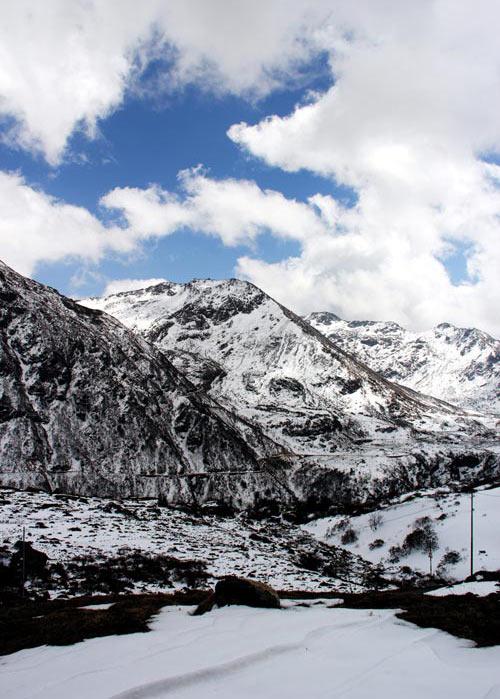 IMAGE: A scene enroute to Nathu La.
Photograph: Rupak De Chowdhuri/Reuters
Why: Sakewa Festival
You don't need a reason to fall in love with Sikkim, but if you're travelling there in the month of May, there's one awesome reason: Sakewa Festival.
Also known as the 'land worshiping festival', Sakewa is celebrated with great gusto and enthusiasm all over the North Eastern state.
The festival begins with a puja for a good harvest, followed by traditional performances.
It is an interesting sight to watch this festival being celebrated -- one person beats a drum loudly and the villagers come out of their houses to offer the puja.
A folk dance called Sakewa Sili is also performed.
If you are lucky, you might get treated to some traditional dishes like wachipa (a dish made with rice, minced chicken and a powder made out of burnt feathers of a chicken) at some local's homes.
May also marks the beginning of the sowing season of cucumber and pumpkin, as it's that time of the year when cranes migrate to the Northern Hemisphere.
Things to do:
Try thukpa (soupy noodles).
Watch the villagers enact the legend of how they received wisdom from God to transform themselves.
Once the festival is over, you can discover Sikkim -- its spectacular white-top peaks including the world's third highest mountain Khangchendzonga.
How to get there: You can take a flight to Bagdogra Airport near Silliguri in West Bengal. There are daily helicopter shuttles from there to Gangtok.
---
May 20: Puducherry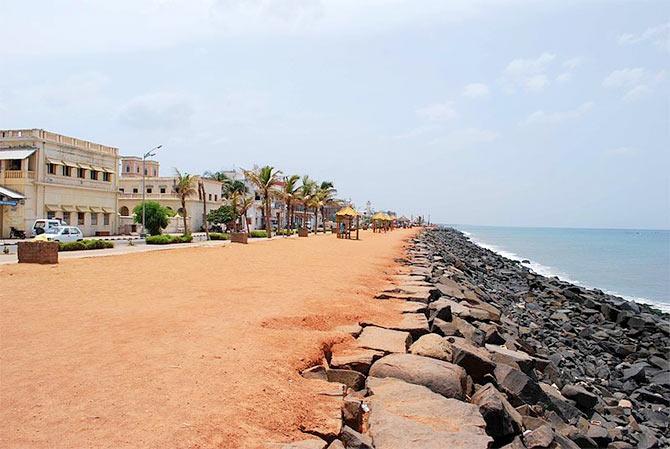 IMAGE: You will spot this view when you drive from Chennai to Puducherry.
The

scenic view and the sea breeze invites you for a long drive to a destination that is a photographer's paradise and a foodie's haven.


Photograph: Sanyam Bahga/Creative Commons
Why: Villianur Car Festival
Before you jump to any conclusions, let's tell you that this is a 10-day festival which takes place in Our Lady of Lourdes Shrine in Villianur.
During the festival, the statue of Mother Mary is adorned with a special diamond crown and placed in a decorated car and paraded through the streets of Villianur -- that's from where the festival gets its name.
The festival gives you a chance to visit Puducherry before the monsoon sets in and spoils your vacation.
You can always pay a visit to the older French part of the town, which is well-known for its colonial style homes.
Things to do:
Taste the pineapple with chilli from the pineapple vendors sitting at the seafront.
Visit Aurobindo Ashram.
If you're a voracious reader, then a visit to the neighbouring bookstore is a must.
Treat yourself to French cuisine.
How to get there? You can take a flight to Puducherry or take a flight to Bangalore and then journey by road. There are several buses that ply frequently from Chennai and Bangalore to Puducherry.
---
May 9-10: Mount Abu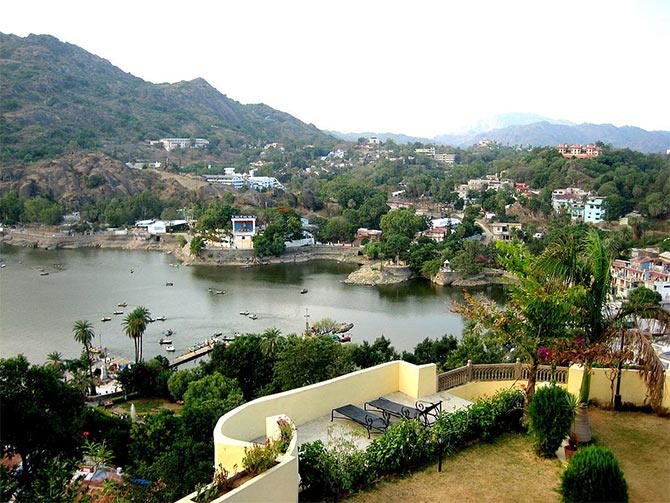 IMAGE: Mount Abu offers some splendid views and May is the best time to visit the beautiful hill station.
Photograph: Kind Courtesy Andreas Kleemann/Creative Commons
Why: Mount Abu Summer Festival
It is the place you should visit to get away from the scorching summer heat.
If you're visiting the hill station during the month of May, you must attend the three-day summer festival that takes place in Mount Abu.
The place comes alive with a colourful procession, sounds of music and fireworks. Expect to be surprised by folk dances, ballad songs and boat races on the Nakki Lake.
You can also immerse yourself in the Sham-e-Qawwali where singers from across India come.
Things to do:
Attend the Colours of Tribes, where tribals perform.
Visit the Mount Abu wildlife sanctuary.
Visit the Jain temples at Delwara, which were built centuries ago.
How to get there? Mount Abu is well-connected by a railway routes and Abu Road is the nearest station.
---