Babymoons are no longer just popular with celebs, reveals this study.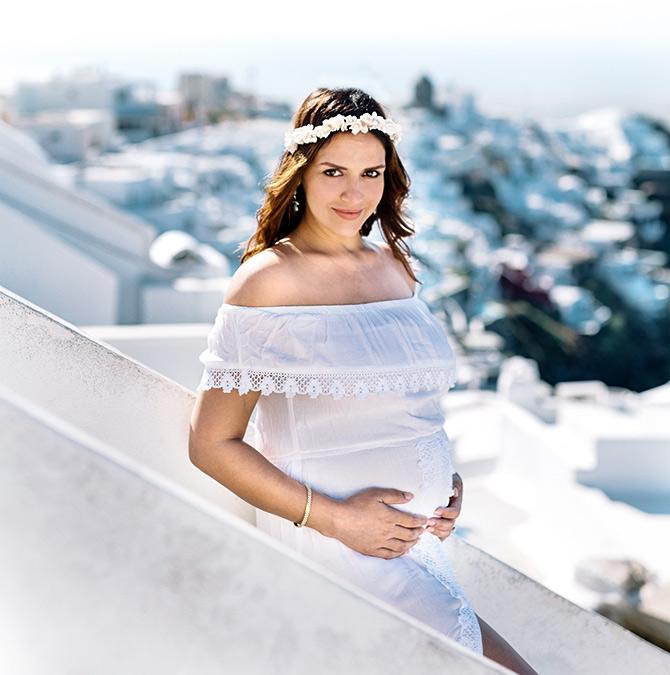 Esha Deol and Bharat Takhtani have taken off to the beautiful Santorini island in the Aegean Sea, in Greece, for their Babymoon.
Lead pic used for representational purpose only.

When the countdown to the due date begins, most pregnant women love to go on a vacation and relax with their husbands.
This is what a recent survey conducted by Cox & Kings unveiled -- the findings revealed that babymoons are here to stay!
The international tour operator spoke with around 1000 women -- pregnant women and new mothers -- living in metro cities including Mumbai, Delhi, Bangalore and Kolkata.
Interestingly, 82 per cent of the pregnant women wanted to go on a babymoon during their second trimester.
72 per cent of the new moms admitted to have opted for a babymoon during their pregnancy.
The survey results also highlighted that 65 per cent of the women would love to take an international babymoon and 77 per cent were of the opinion that they wanted to travel just with their husbands.
Tagging along with the family was clearly not the popular choice, and multi-tasking on a babymoon was a strict no!
International destinations like Syechelles, Thailand, Dubai and Sri Lanka scored high on the list.
Among the Indian locations, the participants preferred Goa, Jodhpur, Maharashtra and Kerala.
Beach destinations being the most preferred, the participants listed safety, duration and access to medical help as their top priorities when choosing a babymoon.
97 per cent of the respondents disapproved adventure trips and customised vacations received a huge thumbs up from the participants.
"Only 82 per cent of the respondents wanted to opt for a babymoon spanning from five to seven days, with the rest choosing less than five days," Cox & Kings added.