From Lord Ram's birthplace in Ayodhya to where Sita was held captive by Ravana, this trip will bring the legend of Ramayana to life.
Here's the complete itinerary of the 15-day trip scheduled to start in November this year.
Trust the Indian Railways to surprise you with interesting travel packages.
The latest announcement is the Ramayana Express which is scheduled to start on November 14.
Ramayana Express: What's it about?
The Ramayana Express is a 15-day trip that will take you through important places mentioned in the Ramayana starting from Ayodhya, the birthplace of Rama.
The India-leg (Ayodhya to Rameshwaram) will culminate at Rameshwaram in Tamil Nadu and will cost ₹ 15,120 per adult (inclusive of GST, meal plan and basic accomodation).
At the end of 15 days, the train will bring you back to Delhi from where the trip began.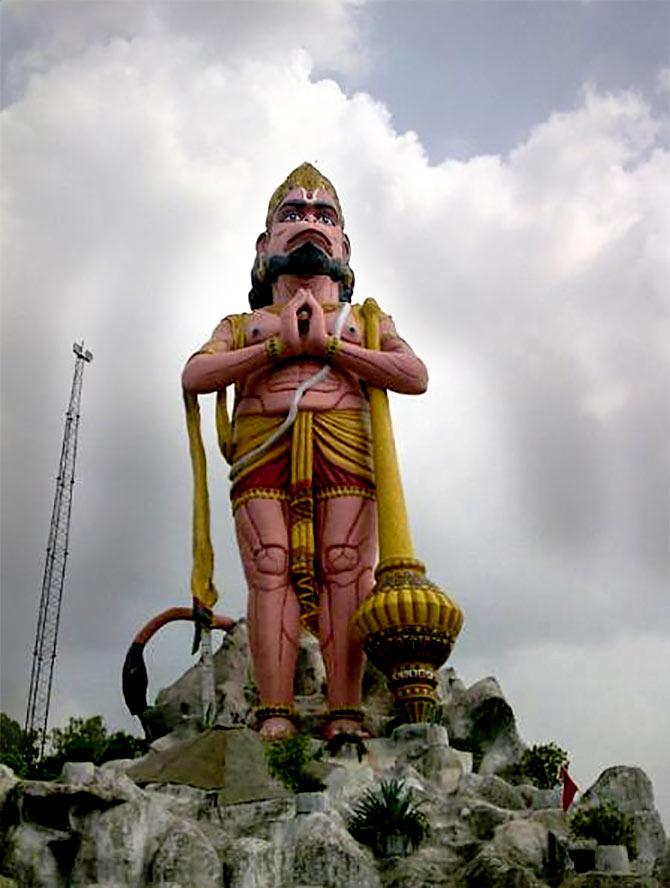 Rameswaram is key to Ramayana because of its famous Pamban sea bridge.
It is believed that Rama built a bridge connecting Rameswaram to Sri Lanka so he could rescue Sita was held captive by Ravana.
You can choose between two options for the journey -- Ayodhya to Rameshwaram and Ayodhya to Colombo.
Those who want to continue the trip to Sri Lanka will be transferred to Chennai by train and further by air to Colombo at an extra cost of ₹ 36,970.
The Sri Lankan leg will cover places like Colombo, Nuwara Elliya and Kandy across three nights and four days. The trip will end at Delhi.
The itinerary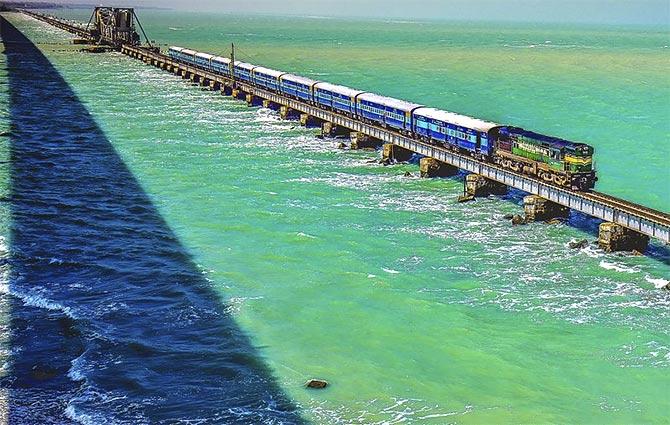 The train will leave from Safdarjung railway station at 16.30 and reach Ayodhya at 5 am the following day.
It will travel through Nandigram, Sitamarhi, Janakpur, Varanasi, Sitamadhi, Shringaverpur, Allahabad, Chitrakoot, Nasik and Hampi before culminating at Rameshwaram.
Here's a list of places you'll get to see on this trip:
Ayodhya: Ram Janmbhoomi temple, Hanuman Garhi, Ramkot, Kanak Bhawan temple Nageshwarnath temple, Mani Parwat.
Nandigram: Bharat-Hanuman temple and Bharat kund
Sitamadhi: Janaki Mandir at Sitamarhi and Punaura.
Janakpur: Ram-Janki Mandir.
Varanasi: Tulsi Manas temple, Sankat Mochan temple and Vishwanath temple.
Sitamadhi: Sita Samahit sthal, Sita Mata temple.
Prayag: Bharadwaj Ashram, Ganga-Yamuna Sangam, Hanuman temple.
Shringaverpur: Shringe Rishi Samadhi and Shanta Devi temple, Ram Chaura.
Chitrakoot: Gupta Godawari, Ramghat, Bharat Milap temple, Sati Anusuiya temple.
Nasik: Trayambkeshwar temple, Panchvati, Sita gufa, Kalaram temple.
Hampi: Anjanadri Hill, Rishimukh Island, Sugreeva cave, Chintamani temple, Malyavantha Raghunath temple.
Rameshwaram: Shiva temple and Dhanushkodi.
You can get the complete itinerary and details of the journey here (external link)!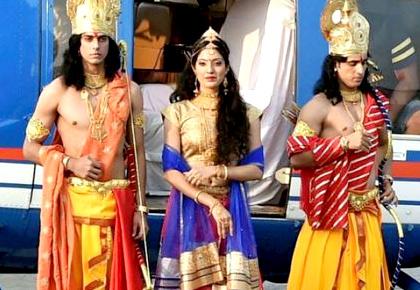 Cover image -- PTI Photo -- used for representational purposes only.