Psst. This one's not for the boring business traveller. Are you game?
You probably read about that new resort in the middle of an Australian zoo where giraffes and bears and lions and sharks come calling, haven't you?
But as far as hotels offering unique experiences go, Australia's Jamala Wildlife Lodge has some serious competition.
1. There's Bolivia's Palacio de Sal that is worth its weight in salt.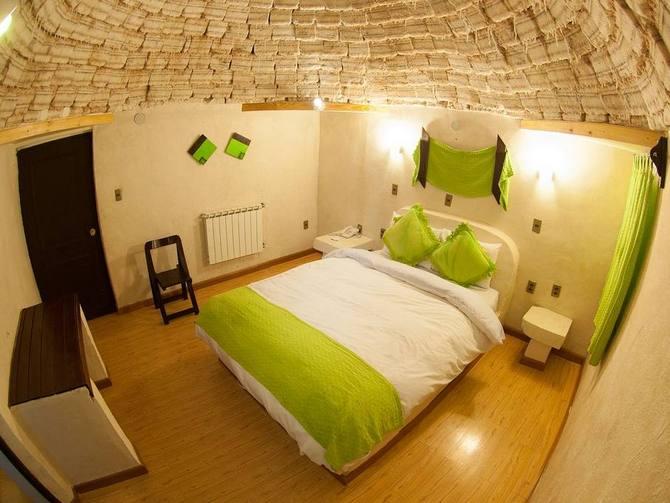 The luxury hotel, located in Salar de Uyuni, the largest salt desert in the world, is made entirely of salt.
With 16 rooms, the hotel that is spread across 48,000 square feet, offers a golf course, dry sauna and, of course, saltwater baths.
Photograph courtesy: Palacio de Sal
2. Would you pay to live in a Cold War bunker?
Apparently a lot of people do.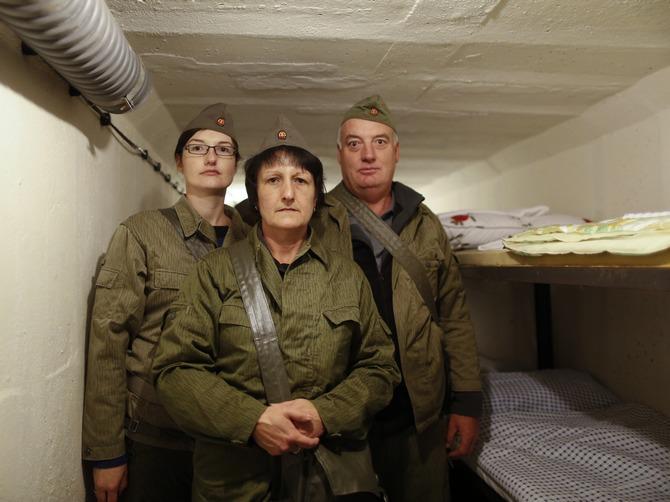 In the forests of Thuringia, Germany, is an old bunker where the Stasi secret police imprisoned thousands of citizens. It has now been transformed into a hotel where you can live like the soldiers of East Germany's People's Army.
So if you're thinking minibars or spa services, forget it.
At Waldhotel Rennsteighoehe, you must march to the orders of an 'army major', wear an army camouflage uniform and a gas mask, stand guard or peel potatoes (depending on if you're a man or a woman) and have your dinner only after dark.
The bunker is filled with Kalashnikov rifles, hand grenades and decontamination showers.
The experience might not exactly be your idea of fun but it certainly is an eye-opener of what Germany went through during the Cold War.
Photograph: Ina Fassbender/Reuters
3. The Alcatraz hotel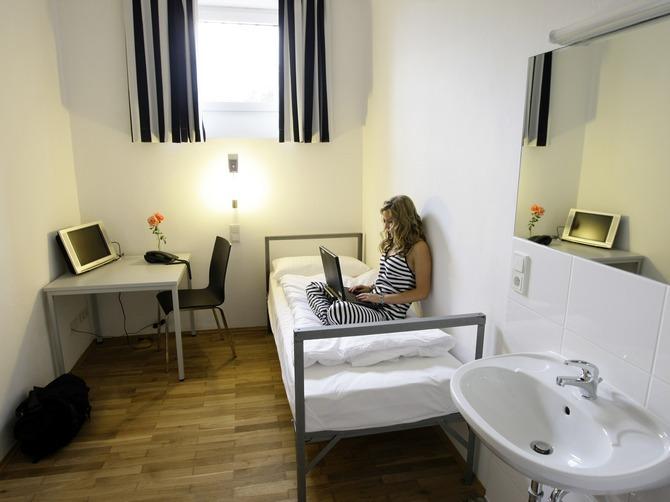 The former 1867 prison located in the southwestern city of Kaiserslautern, Germany, has now been converted into a hotel.
On offer are some 57 rooms that have retained the original 'furniture' -- from carceral beds to lattice bars and pass-throughs.
To make the experience even more authentic, the good folks at Alcatraz even offer you 'prison uniforms'.
About the closest you'll come to being jailed...
Photograph: Alex Grimm/Reuters
4. That is your room.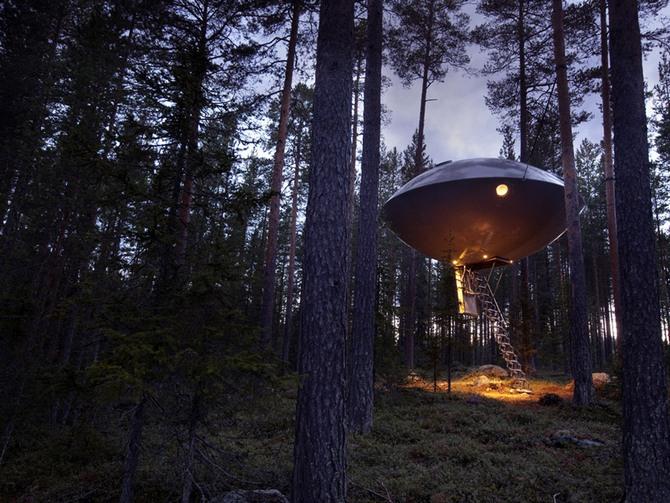 Or that one.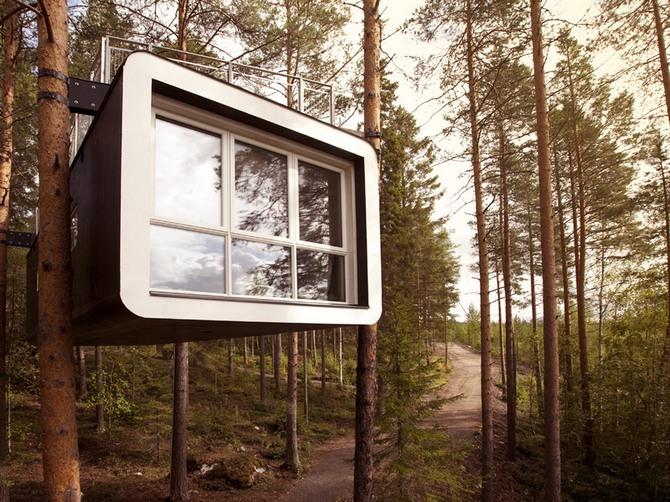 At Sweden's Treehotel, no two experiences are alike.
We could go on (and on) about how awesome this place is, but we'd rather leave you with the picture of one more 'room' in the hotel.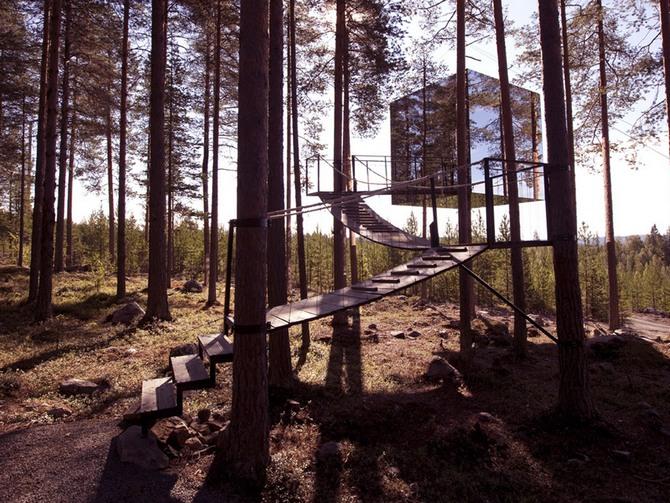 Photograph courtesy: The Treehotel
5. Imagine living inside an art project.
You read that correctly.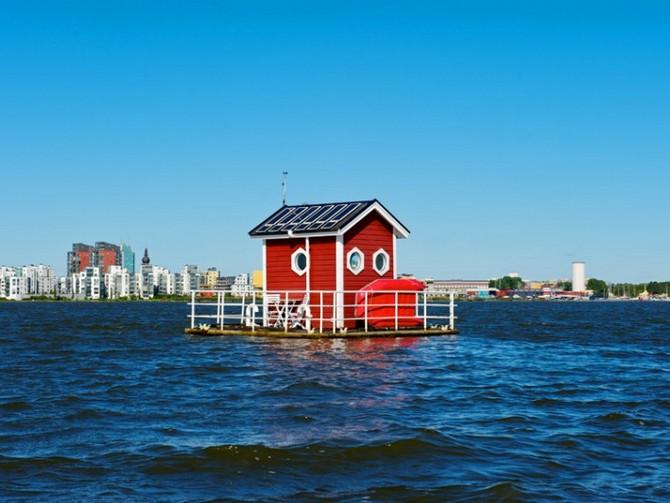 The Swedes have got several things right in their lives and creating hotels evidently ranks fairly high in that list.
Utter Inn (or Otter Inn in English) is an art project by Mikael Genberg, located in Lake Malaren near Vasteras in Sweden.
It also offers accommodation to the public.
What you see here is just the tip of the hotel. This entrance, located on the surface of the water, can be accessed by an inflatable canoe.
The hotel is about three meters below the surface and can be accessed by a step ladder.
What you have is an aquarium-style bedroom, with the only difference being that you are the one in a box and not the fish.
Photograph courtesy: Otter Inn
6. Finally, there's Jules' Undersea Lodge that's located some 30 feet underwater on the ocean floor in Key Largo, Florida, USA.
The name, as you may have well guessed, is a tribute to Jules Verne, author of 20,000 Leagues Under the Sea.
While you don't need to be a professional deep sea diver (it's just 30 feet), you do require a scuba certification to pass through the main door of the hotel... located 21 feet under water :-)
And oh, the hotel also runs a scuba diving school AND wi-fi! Convenient, right?
Photograph courtesy: Jules Undersea Lodge