Mouthwatering pani puris, delicious jalebis, parathas, chole bhature...these foodies in the capital are serenading our taste buds and how!
Instagram is causing a revolution of sorts in the food industry, with enthusiastic foodies uploading some lip-smacking pics of the meals they are eating.
Delhi has its share of such foodies who believe in gorging on frugal meals available at roadside stalls and also feasting on appetizing exotic meals at high-end restaurants.
Our third installment of foodies in India.
---
@delhibhukkad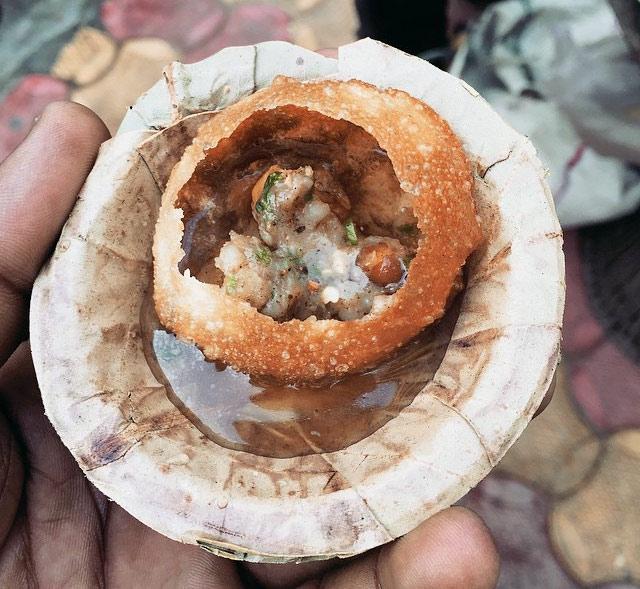 IMAGE:

A passionate foodie. Visual storyteller. G

o-to food guide for people in the capital.
The ardent foodie worships food in every shape and form, without discrimination.
He will also guide you on where you can try some Aloo tikki, dahi bhalle soaked in yummy curd, shahi dahi vada with a generous topping of boondi, and much more.
Followers: 12,900

Photograph: Kind courtesy Delhi Bhukkad/Instagram
@sodelhi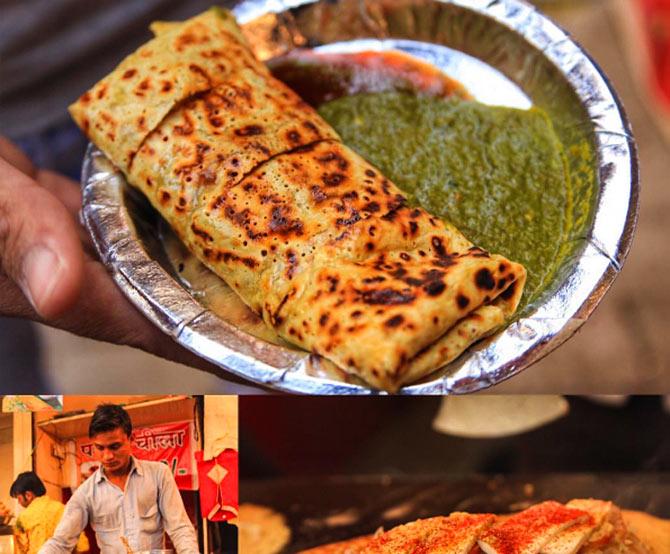 IMAGE: If this pic of paneer cheela, above, at Delhi's Lajpat Nagar won't tempt you, then fret not. Just visit So Delhi's Instagram page and you will be surprised by the delectable pics there.
They curate the best food stories of other Delhi foodies. One look at their food page and you'll be surely spoiled for choice.
Each photograph is accompanied with a small review with best items on the menu and the cost.

Interesting, isn't it?

Followers: 1,66,000

Photograph: Kind courtesy So Delhi/Instagram
@funfoodandfrolic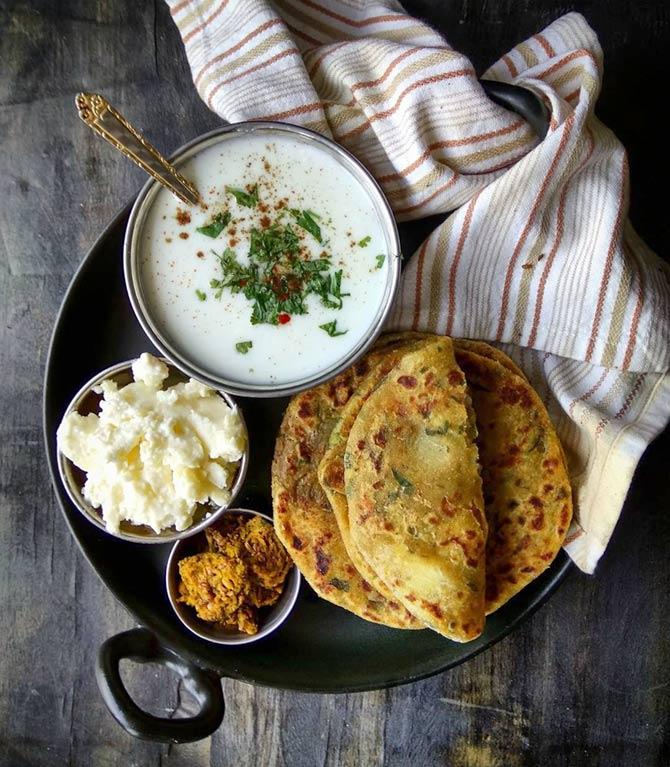 IMAGE: Hina Gujral quit her job as a 'boring' financial analyst and switched from a full-time banker to a food blogger.
Gujral adds a pleasant, nostalgic twist to her home-cooked food by serving it in traditional copper plates and bowls.
Her Instagram page @funfoodandfrolic is apt for amateur and seasoned foodies, who'd would love to experiment with easy, mouth-watering recipes shared from her mom's Indian kitchen.

Followers: 12,500
Photograph: Kind courtesy Hina Gujral/Instagram
@thetastingfork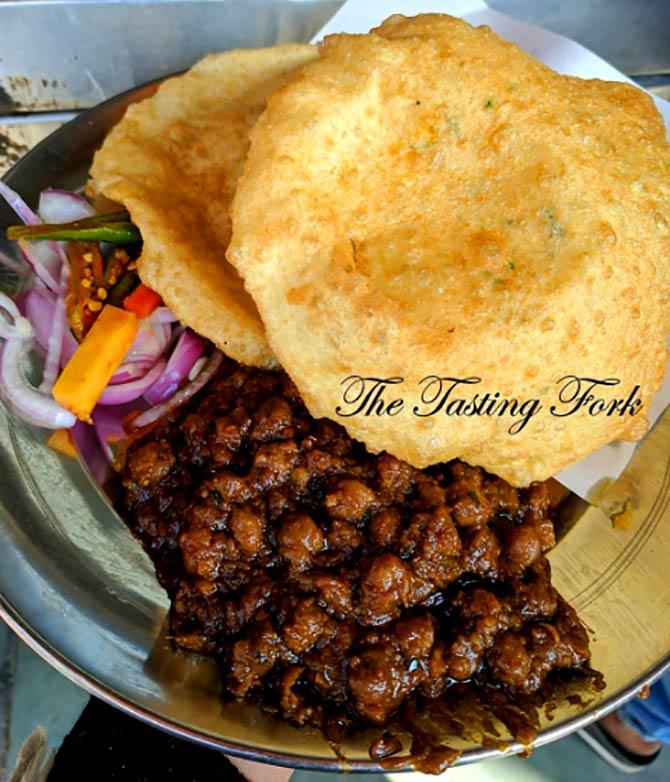 IMAGE: From restaurant reviews to street food, five star hotels, to food festivals, The Tasting Fork aka Sahiba Gursahaney

covers it all! Pics are always accompanied with reviews and interesting stories on how she stumbled upon a particular dish or place.

Followers: 19000

Photograph: Kind courtesy The Tasting Fork/Instagram
@magnumtank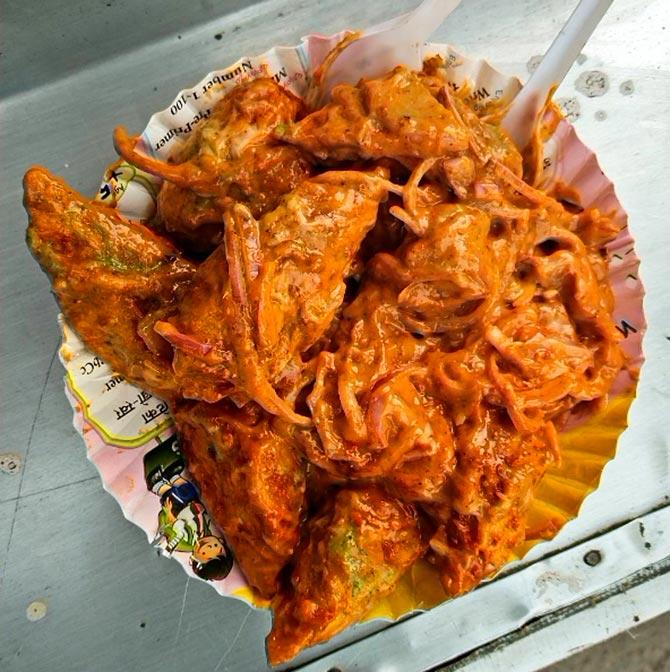 IMAGE: It is the brainchild of Sankalp Sharma, a computer engineering student, who is also part of a food blog called Chomp!Slurrp!Burp!.
A 'gastronomist, traveller, photographer and Zomato connoisseur', his food pics of tempting mushroom risotto, goldy momos, above, succulent kebabs, crispy fried tikki will draw you in.
He will also tell you where you can get the best street food in Delhi.

Followers: 4,253

Photograph: Kind courtesy Sankalp Sharma
@delhifoodjunkie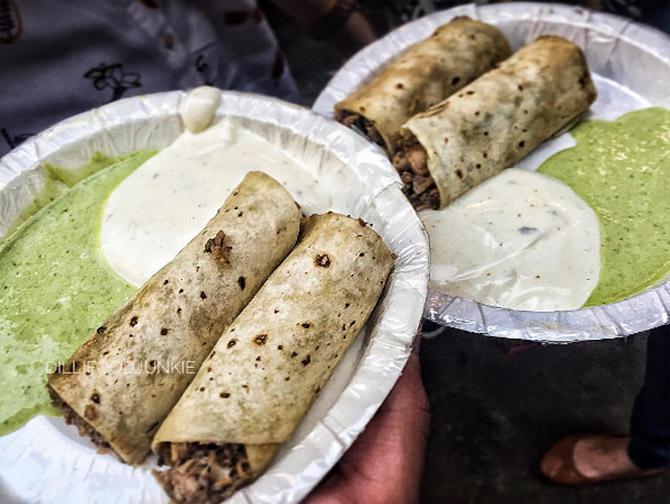 IMAGE: This should be your handy Delhi food guide when you are on the lookout for old Delhi treats like chicken biryani, papdi chaat, chilla, mango stuffed kulfi from one of the oldest shops in Delhi, Kuremal Kulfi Wale, etc.
They will introduce you to some of the hidden gems in the capital city like Ramji Chaat Bhandar, Baba Nagpal which serves the best chole bhature and JB Kachoriwala at Chandani Chowk.

Followers: 13000

Photograph: Kind courtesy Dilli Food Junkie/Instagram
@myyellowplate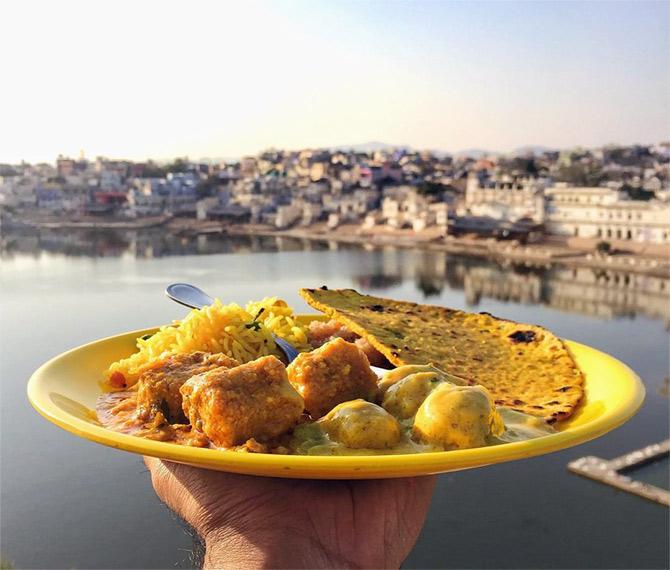 IMAGE:
Himanshu Sehgal's food journey on Instagram was born thanks to a yellow plate.

His USP is that he focuses on exploring places people had not been to or heard about, with his yellow plate. If you happen to spot someone in Delhi walking around with a yellow plate, it might just be Himanshu.

Followers: 18,000
Photograph: Kind courtesy My Yellow Plate/Instagram
@shivesh17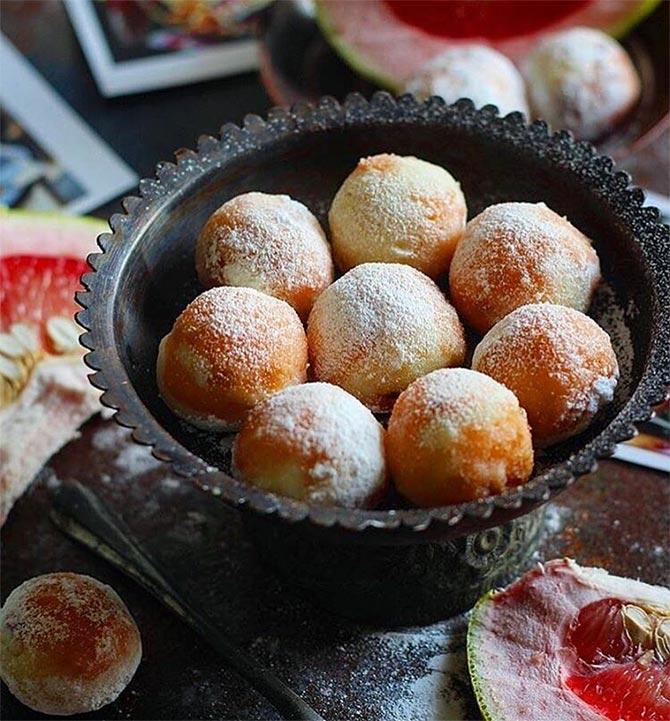 IMAGE:

Shivesh, 20, is a self-taught baker and food blogger. He started baking when he was in class 11 and has taken a fancy to creating exotic cakes from scratch. We can't say if it is his baking skills or the splendid photographs he takes, but just scrolling through his Instagram page makes us really hungry.


A sophisticated baker, he will seduce your taste buds with pics of Lemon Chiffon Cake with a generous dusting of sugar, mango milkshakes with Canadian syrup, lemon tarts with raspberries and much more delicious food.

Followers: 82,700

Photograph: Kind courtesy Shivesh17/Instagram
@foodiesince96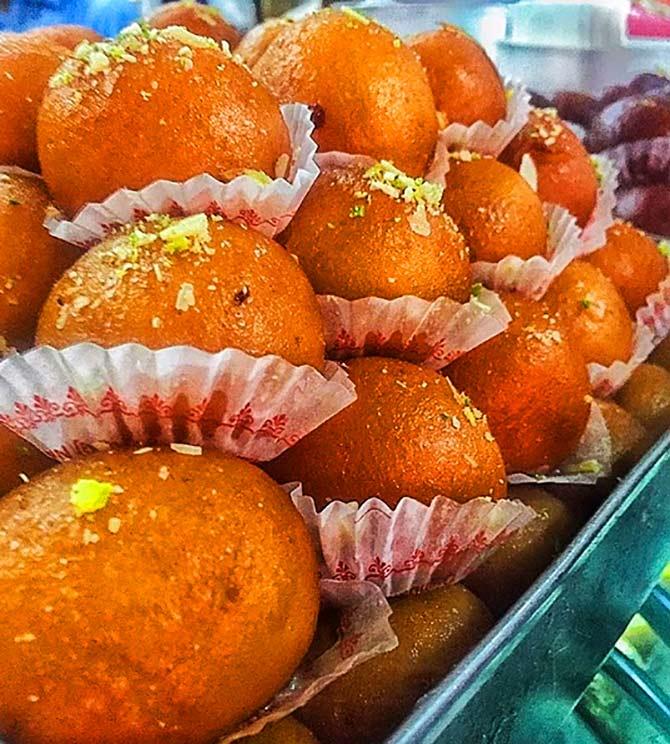 IMAGE: Mehak Dhawan is a 20-year-old girl who has been exploring the food on the streets of Delhi as well as dining out at fancy restaurants and documenting her gastronomical adventures.
During her latest food outings, she's discovered roller fruit ice cream, paneer jalebi with rabri, honey chili potatoes too! Most of her posts are about food that's not overtly expensive.

Followers: 17,700

Photograph: Kind courtesy

Mehak Dhawan/Instagram
@delhiciousfoodie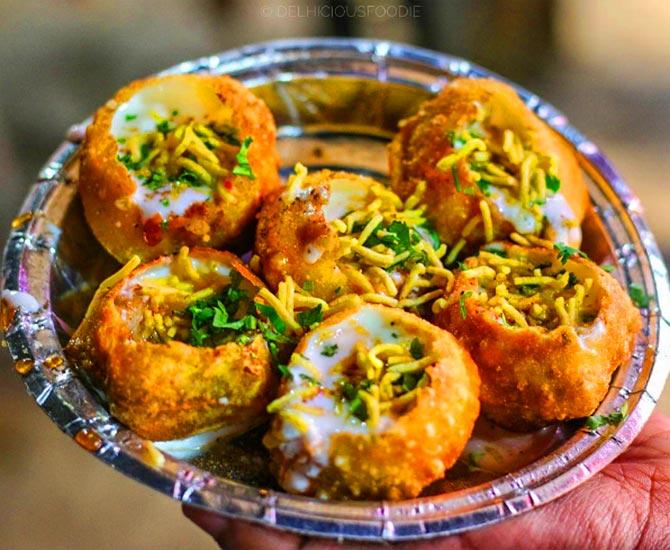 IMAGE: Follow Delicious Foodie aka Kaustav to stay abreast with delicious, mouth watering pictures of food in Delhi. You can drool over yummy chole chawal, mutton keema pav, bread omelette, rajma chawal, chole bhature, onion pakoda and much, much more.

Followers: 5,714

Photograph: Kind courtesy

Delhicious Foodie/Instagram
---
Follow this link to post the best of your food pics and we will publish them right here on Rediff.com!
Share your food pics along with a short description of the food and the place you clicked it.
Steps to upload pic on ZaraBol:
1. Click on 'Add Image' option on the left side of the #RediffFoodies page.
2. Upload an image from your computer/phone.
3. Write a small description for your image in the box above.
4. Hit post and see your image on ZaraBol.