It is not an easy job, yet actress Pari Singh does it because it is a story that must be told. Again and again.
Veer Arjun Singh reports.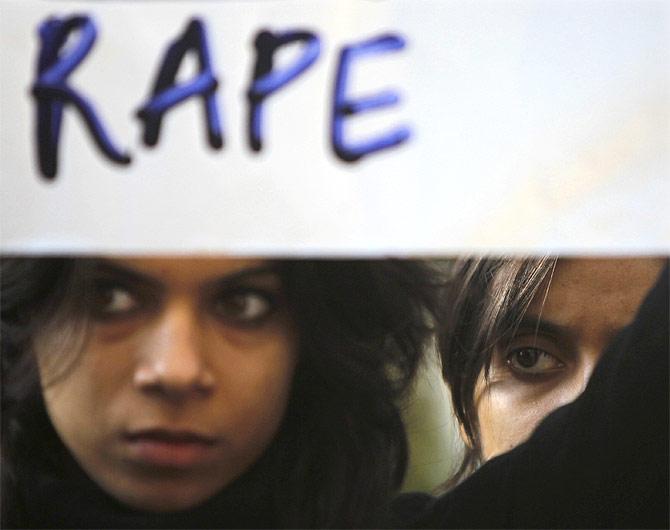 The writer and director of Ek Thi Nirbhaya says they will stage the story for as long as it takes.
Photograph: Mansi Thapliyal/Reuters.
Pari Singh undertakes a daunting task every time she steps on stage.
On December 16, 2012, the extreme brutality of five men and one juvenile who raped a 23-year-old medical student in a moving bus in Delhi united the nation in one long scream -- of disbelief and vicarious pain.
The raped and brutalised woman died two weeks later. But the details of the incident revealed by her friend, who was shown no mercy either, carried echoes of her terrified screams.
The woman has since come to be called "Nirbhaya" (fearless).
Some internalised the fight for women's safety, some moved along with the horror of newer stories.
And some continue to revisit that particular harrowing tale. Among them are the actors of a play based on the incident.
Ek Thi Nirbhaya fills an auditorium in Delhi every December 16 and many venues across the country through the year.
Singh was 24 when she was asked to audition for the character based on Nirbhaya in 2013.
"You have to embody her torment to play the role," Singh recalls her first rehearsal, "and I just couldn't."
For five years, Singh has steeled herself to play the same role. And it hasn't become easier despite her years of working as a full-time actor.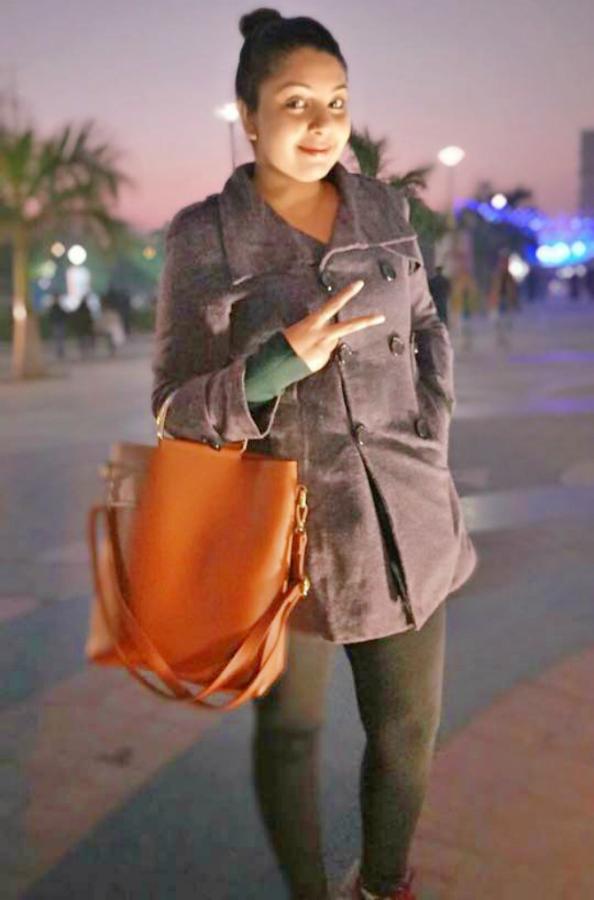 Her theatre society, Shri Umapati Group, has worked on other plays of social importance -- as well as very different ones.
"Once I had to act in two plays on the same day," Singh remembers. "Hours before I had to be Nirbhaya, I was acting in a scene set in an emperor's court and making the audience laugh with my subservient frivolities."
The play, Taj Mahal, was deliberately slotted before Singh was to play Nirbhaya.
"It can take hours, if not days, to get out of Nirbhaya's character," Singh says. "Even at the curtain call sometimes, after the play is over, I can't hold my tears back."
The hard-hitting play moves most to tears, Singh says.
Nirbhaya's parents have been a part of the audience. "I could see her mother crying, sitting in the front row," Singh says.
Nirbhaya's father mustered up the strength to tell Singh that they still can't fathom the pain his daughter went through. He hopes for a time when no woman has to experience what she had to ever again.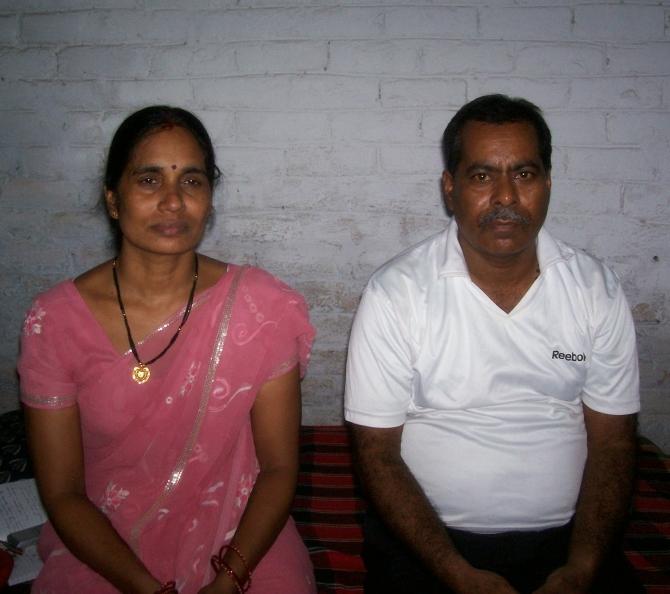 The play is a work of fiction and the incident has been woven into the script, which also tells the backstory of the female lead. The character has been written in a manner that it resonates with the challenges that women in India face.
Its writer and director, 33-year-old S P Singh, says they will stage the story for as long as it takes.
"We are trying to change a way of thinking. It's not our daughters we must restrict. Men must be taught to respect women and fear the law," he says.
The play has been performed in several cities including Mumbai, Bhopal and Sonepat. In the audience have been politicians and the group has received a letter of appreciation from Prime Minister Narendra Modi as well as an award from the governor of Haryana.
Pari Singh, who was born in Haryana's Jhajjar district, but has been living in Delhi for the last 18 years, says what happened with Nirbhaya has also altered her life.
"Rapes happen every day. Delhi is not safe at all," she says. "I seldom take buses. I fear taking the Metro late in the evening, and I am particular to note down the driver's details and share it with my father when I take a cab."
But her spirit pushes her to fight.
Singh says many women she knows have faced harassment while travelling in Delhi and she rebukes them for not taking action.
"If we take this lying down, nobody will fight for us," Singh says. "As an artiste and a woman, that's what I am trying to change."