While the baby's first pic got almost 16 million likes, a video on her pregnancy was view more than 66 million times.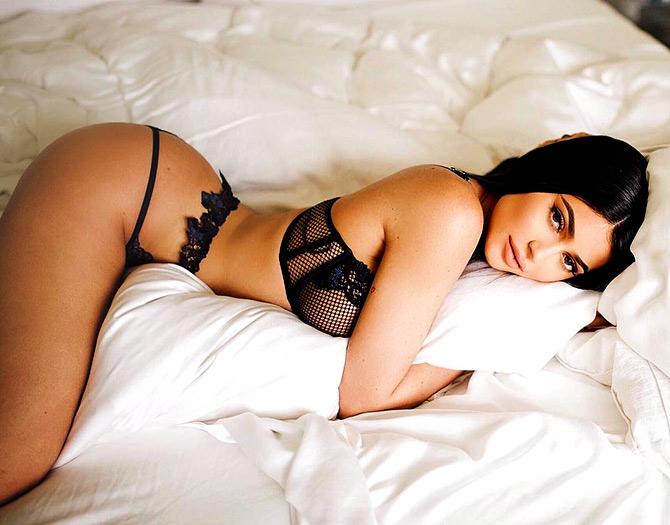 New mom Kylie Jenner has broken Beyonce's record for the most-liked post on Instagram with a picture of her newborn daughter Stormi.
The reality star and beauty mogul, who gave birth on February 1, revealed the name of her baby in the post, garnering 15.7 million likes and 907k comments at the time of publication.
Beyonce and her twins held the title since July with 10.3 million likes and 317K comments.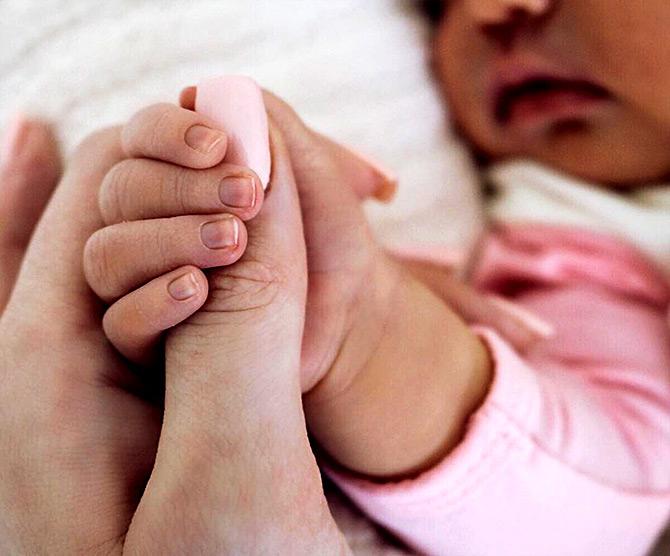 Stormi Webster. the daughter of Kylie Jenner and rapper Travis Scott, was born on February 1.
Photograph: kyliejenner/Instagram.
Stormi Webster is Kylie Jenner's first child with rapper Travis Scott.
The youngest Kardashian-Jenner sibling had hidden her pregnancy till the very end.
Announcing the baby's arrival on Instagram, the 20-year-old revealed why she'd kept her 103 million Insta followers in the dark.
She wrote, 'I'm sorry for keeping you in the dark through all the assumptions. I understand you're used to me bringing you along on all my journeys.
'My pregnancy was one I chose not to do in front of the world. I knew for myself I needed to prepare for the role of a lifetime in the most positive, stress free and healthy way I knew how.
'There was no gotcha moment, no big paid reveal I had planned. I knew my baby would feel every stress and every emotion, so I chose to do it this way for my little life and our happiness.'
She added that pregnancy was the most 'beautiful, empowering and life changing' experience she'd had so far, and that she would 'miss it'.
She ended the note saying, 'I've never felt love and happiness like this. I could burst!'
This post had 10.4 million likes and 594k comments at last count -- again more than Beyonce's earlier record-breaking post.
A video on her pregnancy, however, surpassed all of this with 66.1 million views!