Jiwandeep Kohli's rainbow turban has a beautiful message for the world.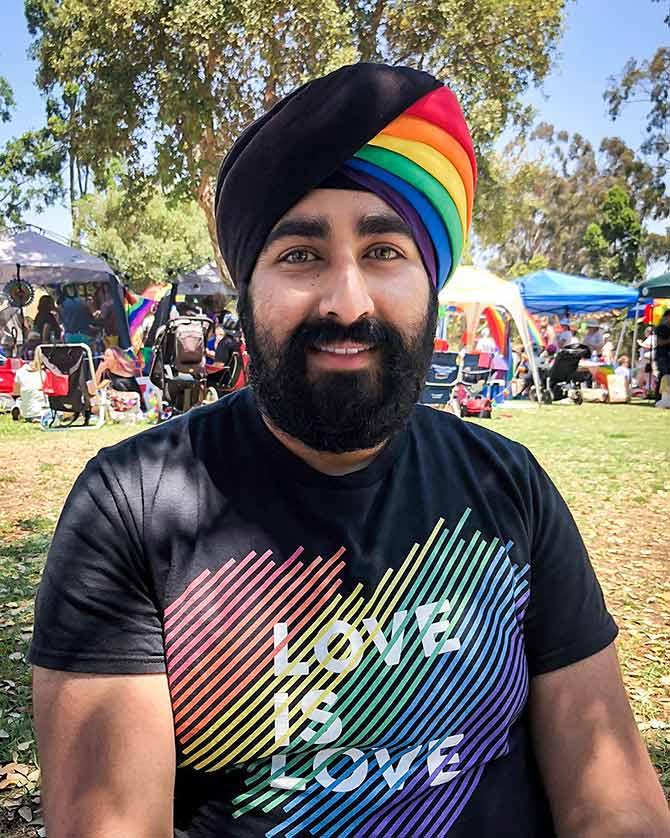 On June 2, Jiwandeep Kohli from San Diego posted a picture of him in a rainbow coloured turban to celebrate Pride Month.
Sharing the picture on Twitter, Kohli who identifies himself as a neuroscientist, clinical psychologist in training, amateur pastry chef and photographer wrote: 'I'm proud to be a bisexual bearded baking brain scientist. I feel fortunate to be able to express all these aspects of my identity, and will continue to work toward ensuring the same freedom for others.'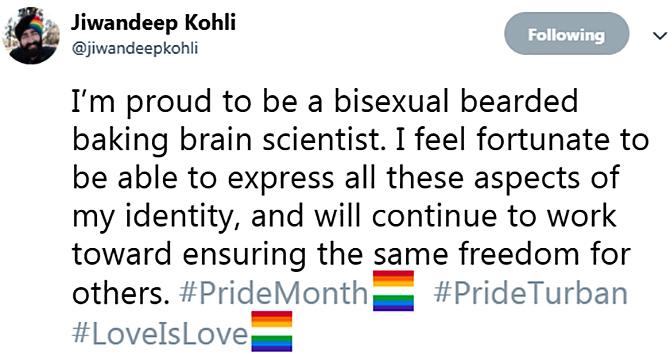 Within moments, his post and picture was circulated across social media, turning him into a mini celebrity.
The post has been retweeted approx 20,000 times and liked by over 1,40,000 people on Twitter.
After the post went viral, some of them wanted to know where they could find a similar turban. To which Kohli replied that a turban wasn't an accessory.
'I wouldn't want people to have the impression that I'm just wearing it as an accessory,' he replied. 'A turban is a sign to the world that you're a person the world can turn to for help.'
On Wednesday, former US president Barack Obama acknowledged Kohli's initiative and sent him some love:
'You've got a lot to be proud of, Jiwandeep. Thanks for everything you do to make this country a little more equal. Turban looks great, by the way. Happy Pride Month, everybody!' Obama wrote.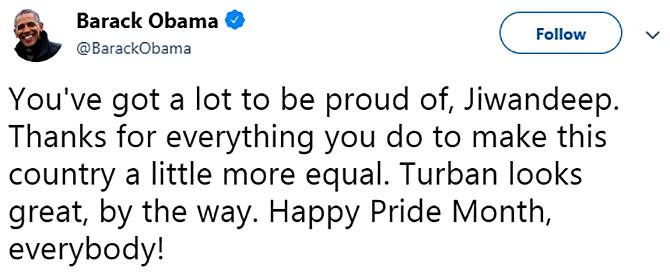 Pride Month celebrated in June honours the LGBTQ community while commemorating New York's Stonewall riots held in June 1969, a crucial event in the movement for equal rights for the community.