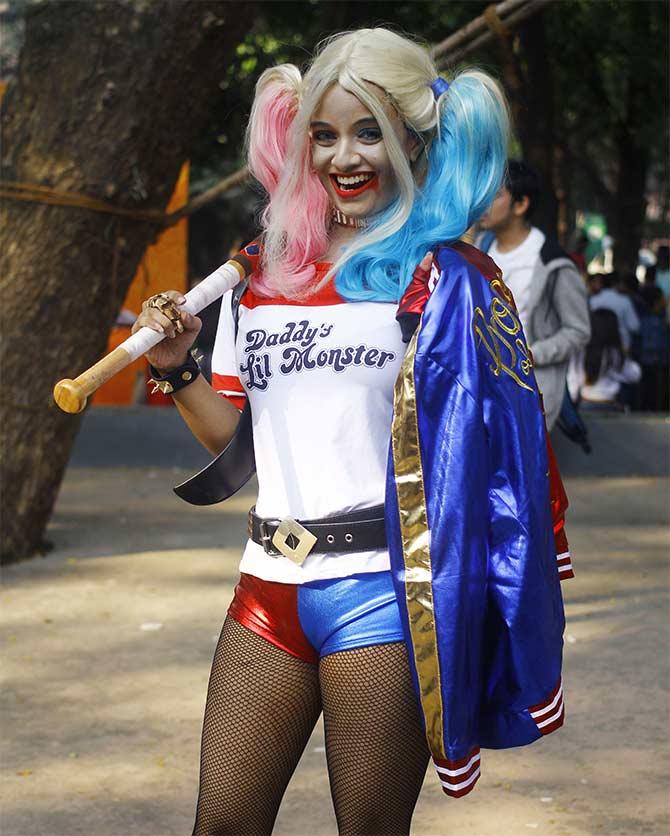 Missed the #ComicCon 2016 in your city? These fun pictures from the event are meant for you!
Photographs: Hitesh Harisinghani/Rediff.com

Comic Con India hosted the city's biggest pop culture event over the weekend in Mumbai.
Take a look at some of the participants who showed up dressed as their favourite characters from movies, books and comics.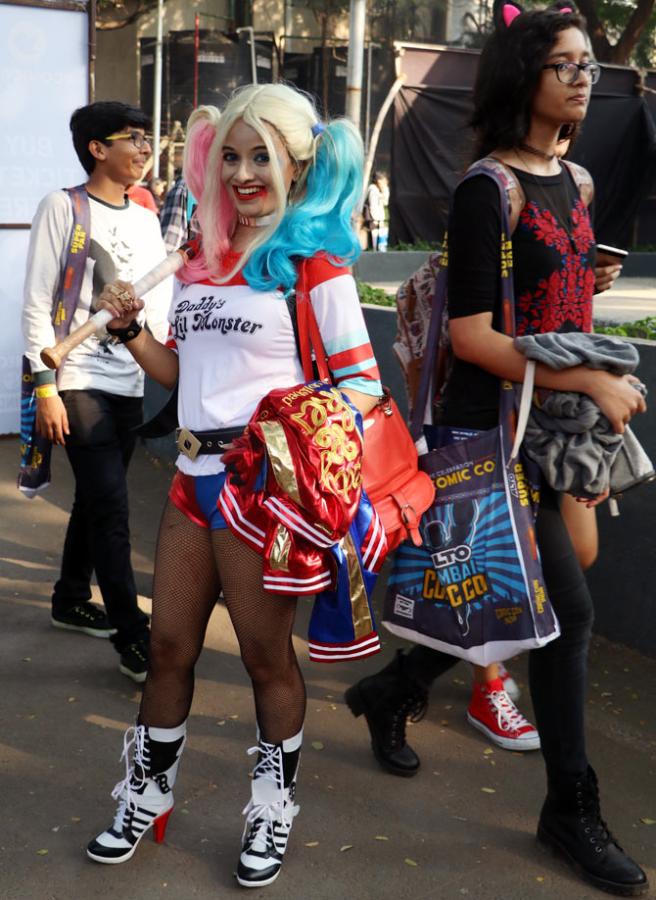 IMAGE: This young woman totally nailed it as Harley Quinn, one of the most recognisable DC Comic characters. Right from the make-up to those white pair of boots, everything about her was perfect. It's hard to tell the difference between the original and this cosplayer.

All photographs: Hitesh Harisinghani/Rediff.com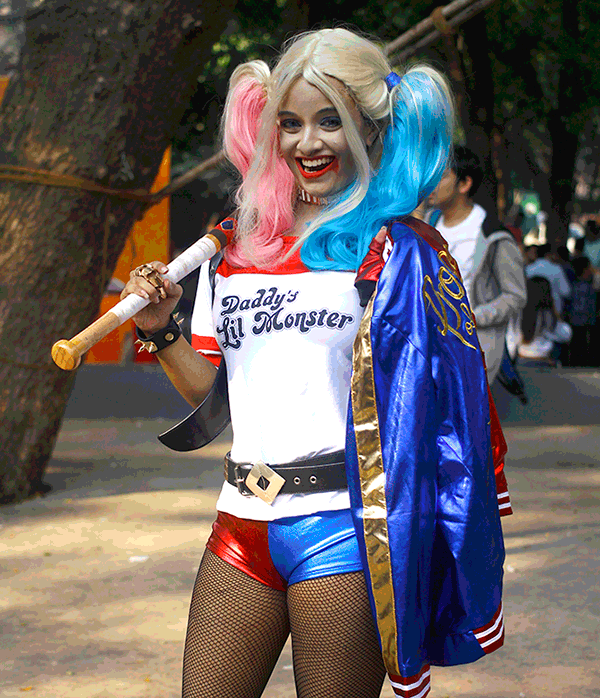 IMAGE: And that laugh is sure to send a chill down your spine.
IMAGE: Here's the crazy, wacky Mad Hatter who loves to have tea parties. Care to join him for tea?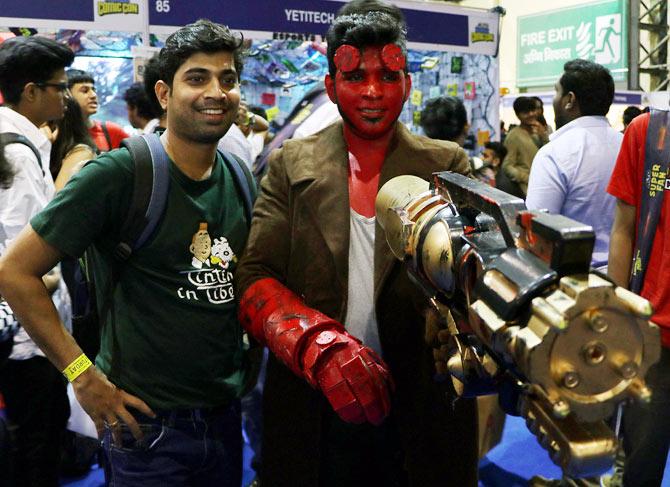 IMAGE: This young man could very well pass off as a younger version of Hellboy.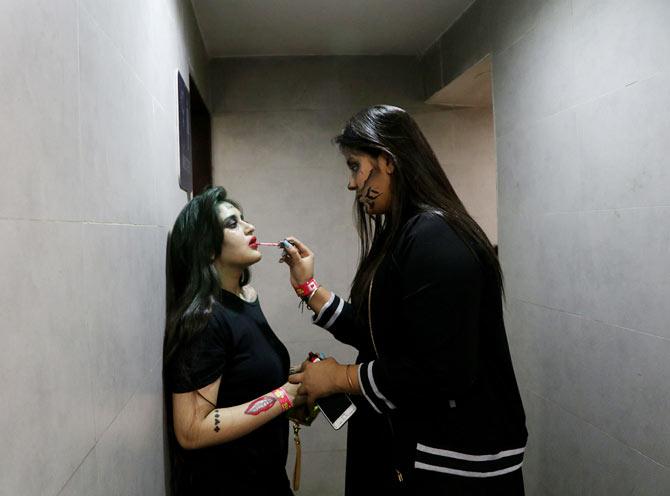 IMAGE: These two Cosplayers help each other get into character.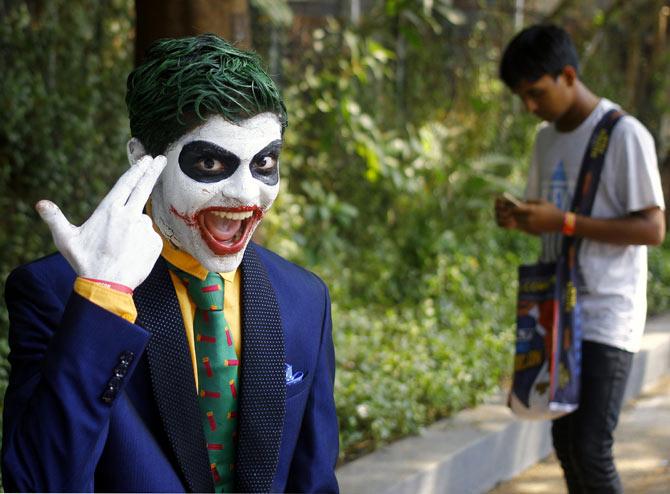 IMAGE: Hey Joker, Harley Quinn just called to ask if we have seen her Puddin'!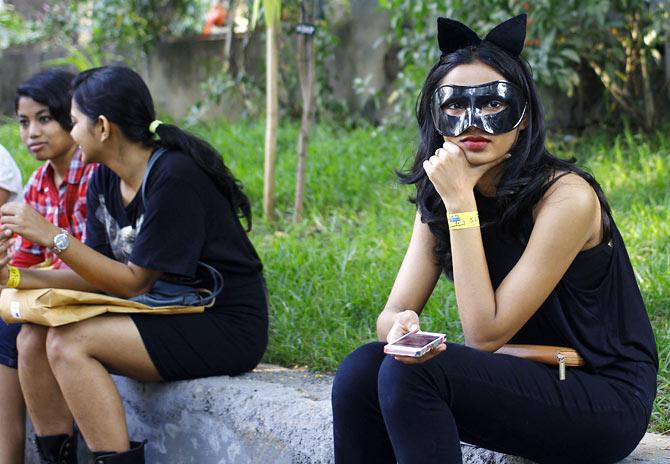 IMAGE: What's Catwoman doing without her latex catsuit?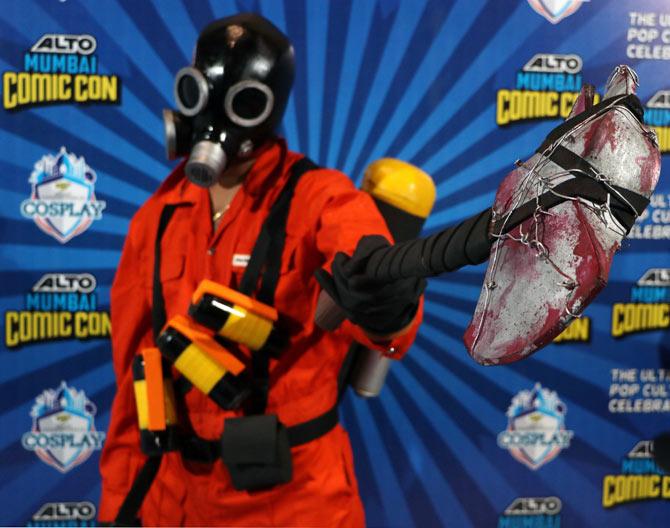 IMAGE: Say 'hi' to Pyro, who came armed with his axe.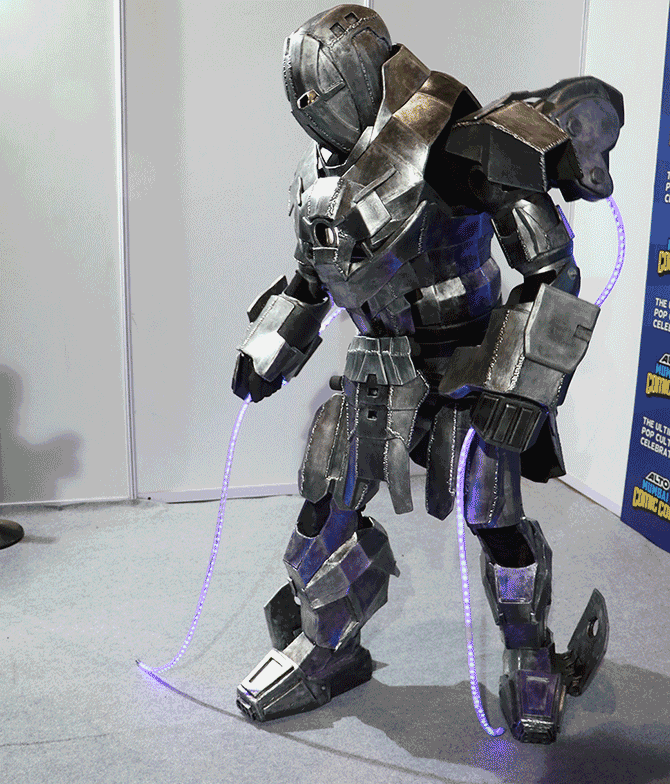 IMAGE: And Whiplash was ready to crack the whip.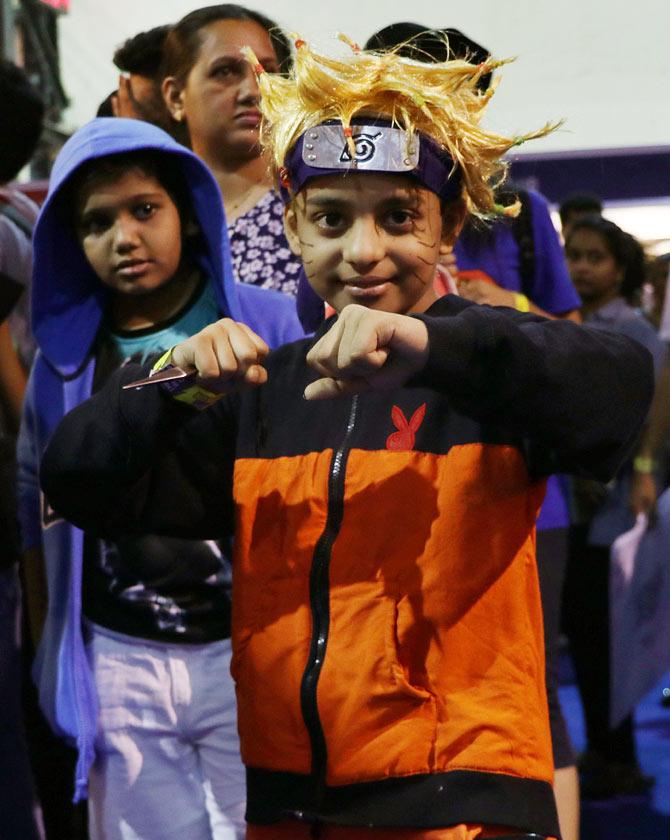 IMAGE: This boy came dressed as Naruto, the Japanese ninja. Loved his look?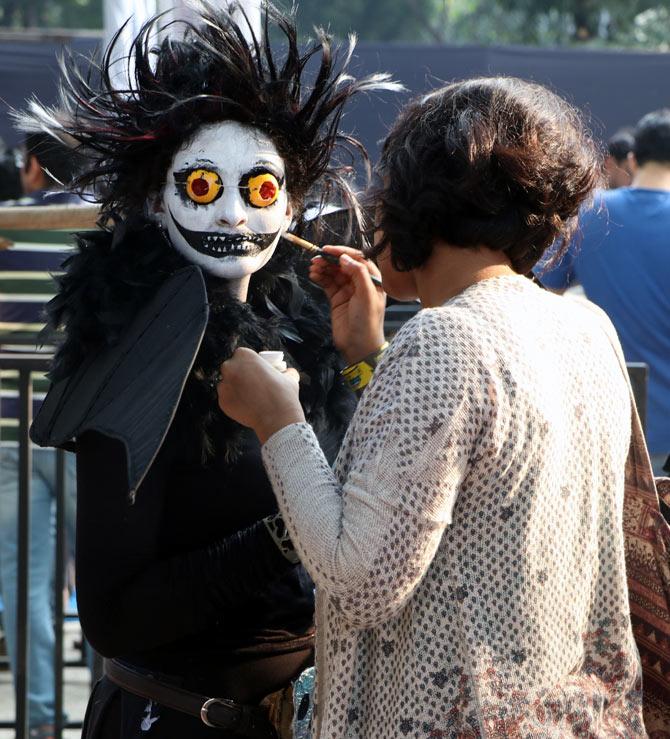 IMAGE: Ryuk gets her touch up done. Scroll down to see what she looked like after the make up was done...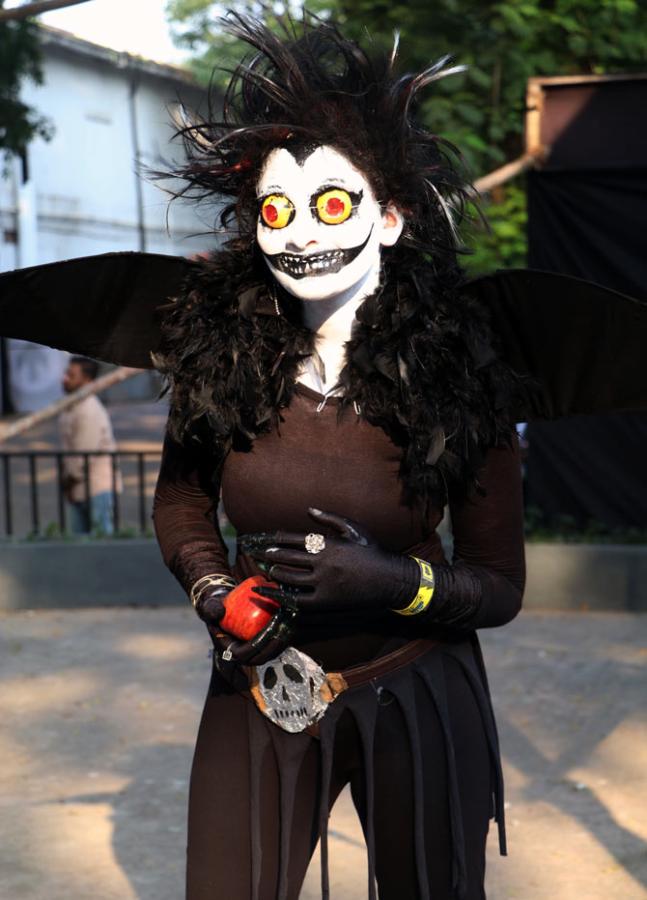 IMAGE: Did her final get up just scare the daylights off you?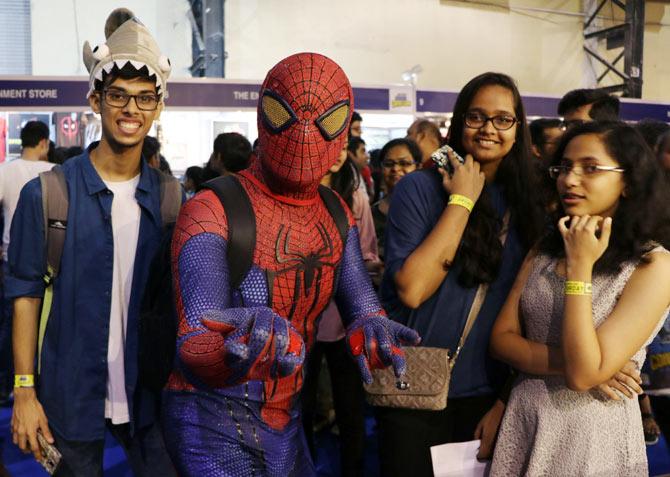 IMAGE: The amazing Spider-Man charmed his fans with his tricks.
IMAGE: He obliged his fans by posing for photographs.
IMAGE: Templar Assassin was there too...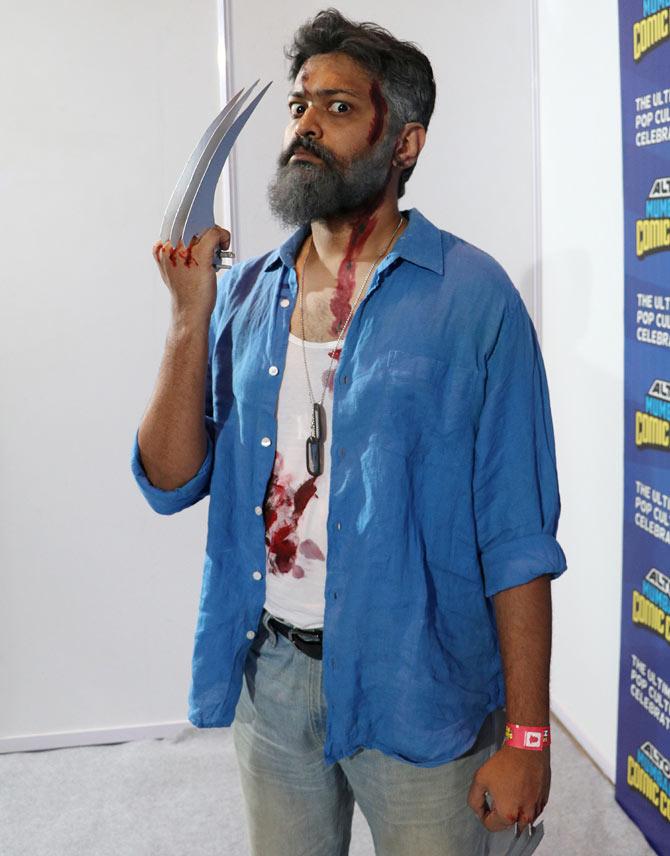 IMAGE: ...and so was Wolverine.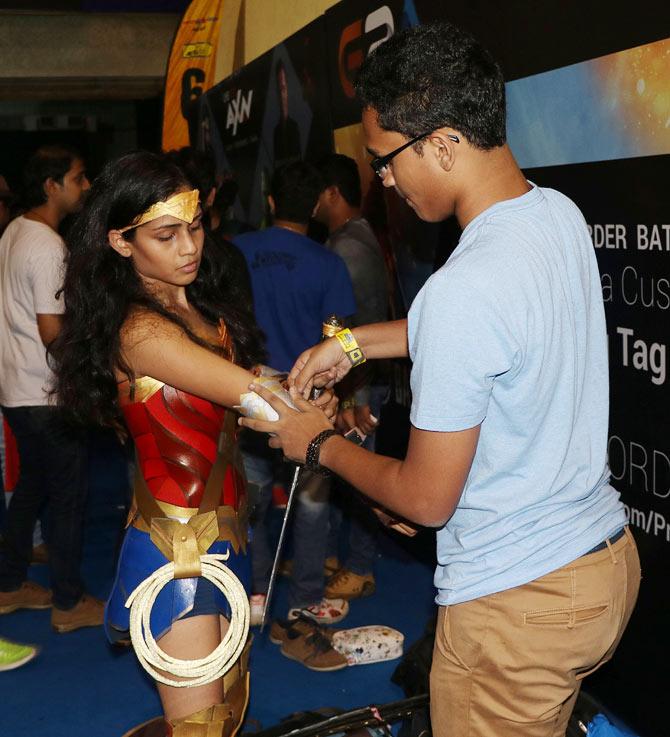 IMAGE: Looks like Wonder Woman needed some help with her get up.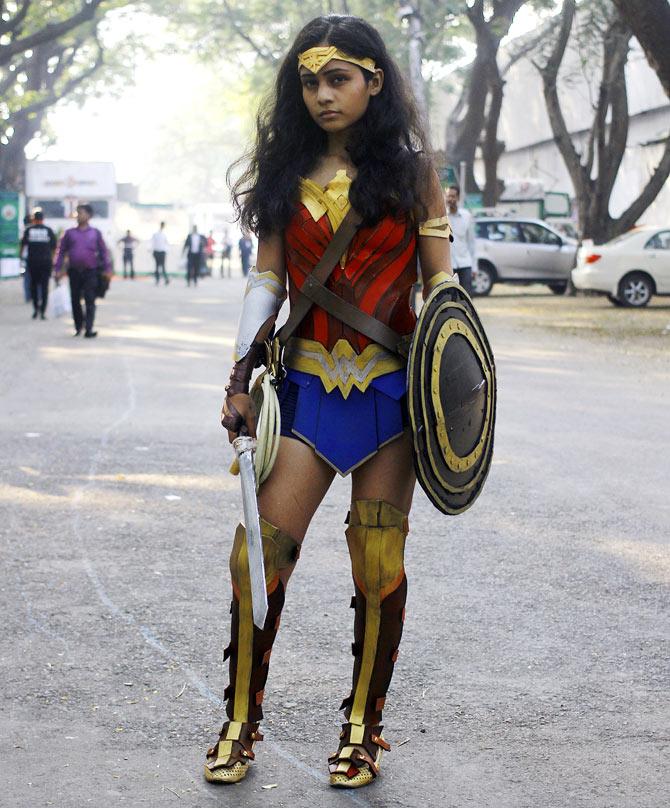 IMAGE: Here she is, ready to unleash her powers.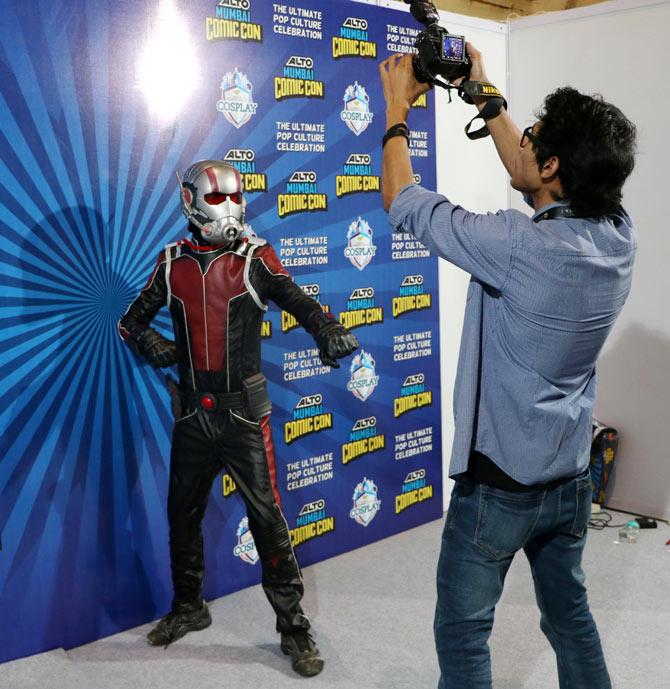 IMAGE: Ant-Man was only too happy to get clicked.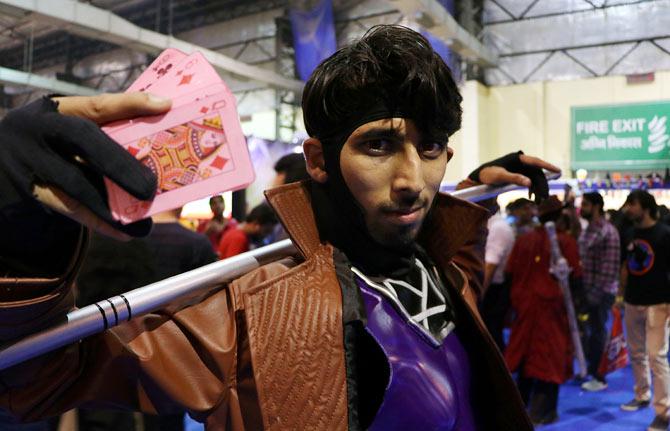 IMAGE: Finally, we have the charming Gambit flaunting his style.