These celebs hope to create awareness among mothers about breastfeeding with their 'brelfies'.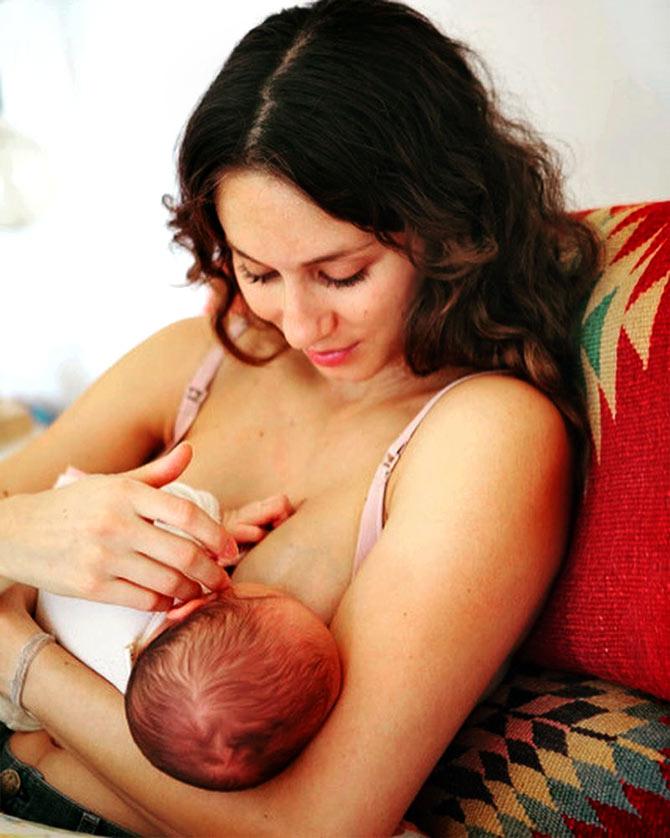 Troian Bellisario from Pretty Little Liars put up an impressive post about breastfeeding, only to the delight of her followers and moms across the world.
She wrote: 'I would never have thought something so simple would be so complicated.
'My milk came in immediately (so lucky) and my daughter has always eaten well (little bit of reflux, but all good).
The Hollywood actor revealed that breastfeeding was never painful or frustrating for her.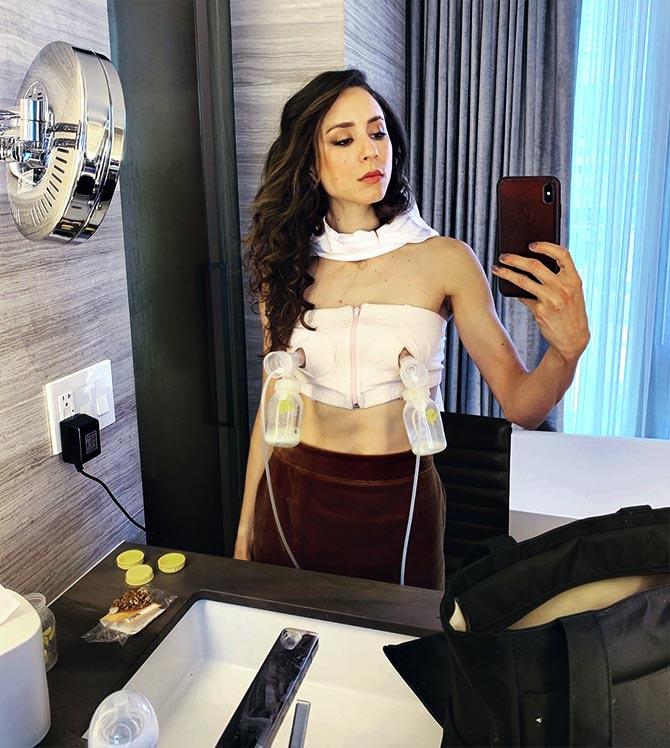 'But the mastitis (that follows),' she adds. 'Waking up in the middle of the night to pump, pulling off on the freeway to pump, or hiding in dark corners of houses while pumping or else I can't sleep. It's so painful,' she candidly admitted in the post.
'I've included (a pic, above), the most glamorous I've ever looked while feeling like an effing cow, having to be conscious of everything I put or do not put in my body. It's been almost two years if you count pregnancy and that means alcohol, medication, even melatonin!
'But... no matter how much I HATE pumping or how complicated MY relationship with food is, it has been a joy, an honour and a no brainer to feed my daughter this way.
'My body has made it easy for us and I have loved every moment I get to spend this kind of time with her.
'Not every mother gets that. I don't know if I will have it for much longer, but I will always take care of her and do what is best for us.'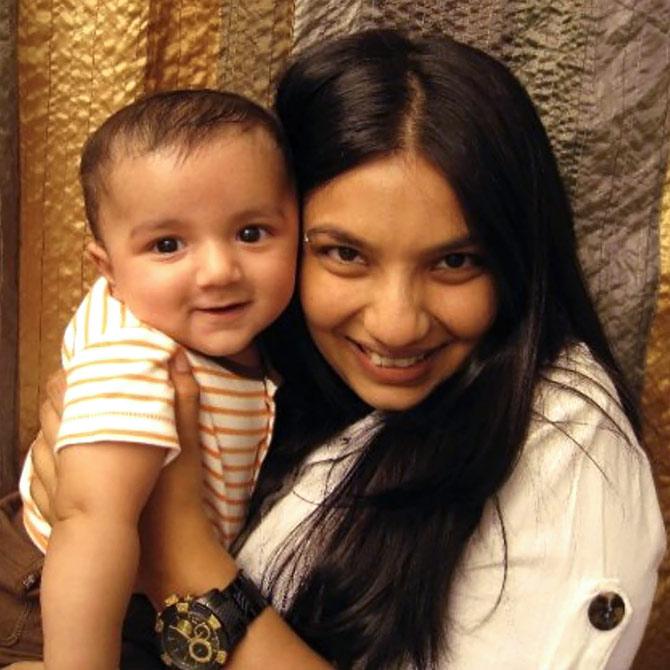 Back home, designer Payal Singhal joined in the celebrations by sharing a post about her challenges as well.
Quoting Neha Dhupia, who has been urging women to share their breastfeeding stories on Instagram, she wrote: 'International Breastfeeding Week started on August 1, and I am so happy @nehadhupia asked me to share my experience with everyone.
'My son is now 10, but I still remember all the feeding drama like it was yesterday.
'My little one, who isn't so little anymore was born in NYC at a hospital which had literally just turned breastfeeding friendly that year!
'The staff was still learning to adapt to the importance of it and my little one who was 9.5 pounds and born over term, after a C-section, was crying away for feeds while in the nursery, and they started giving him formula without even asking us.
'That led to him not being able to adapt to natural feeding as he got used to the bottle. What followed were weeks of heartache for me but I pushed through and did my best.
'I'm so grateful to see that the world has woken up to the importance of this.
We should all have the #freedomtofeed and be able to give women who are nursing the space and opportunity to do so with love.'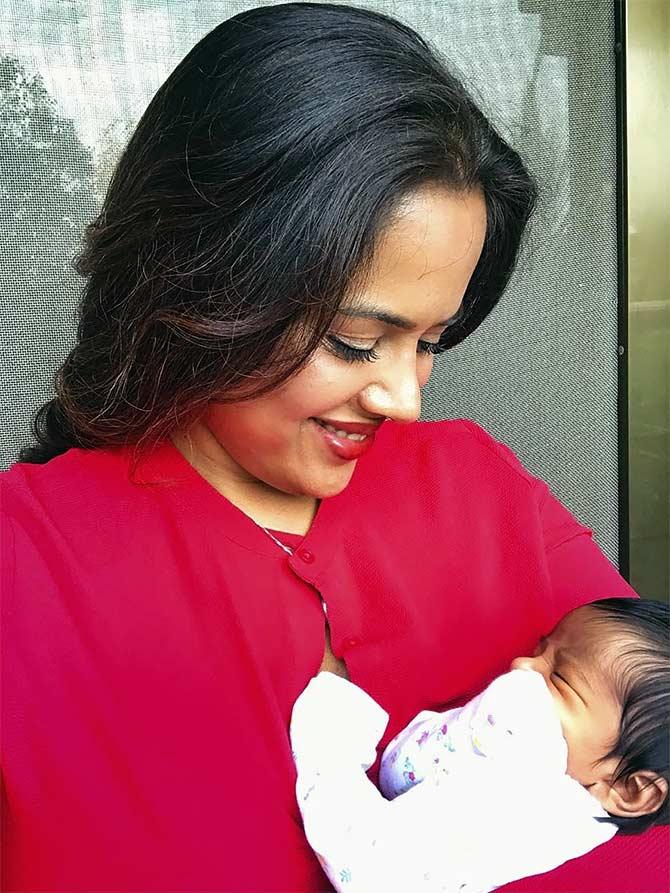 Sameera Reddy, who recently delivered a baby girl, shared her inputs as well.
'New dads and loved ones listen up!
'It's World Breastfeeding Week and this post is for you to know that you can be the biggest support and encouragement to a new mom.
'A mother may be depressed, lacking in confidence, worried or stressed and it affects breastfeeding.
'These factors do not directly affect her milk production, but can interfere with the way in which she responds to her baby. This can result in the baby taking less milk, and failing to stimulate milk production. So be there for her.
'Understanding the pressure on her physically and emotionally is the best thing you can do. Nothing like feeling loved at such an overwhelming time.
'I would also like to give a shout out to moms who have struggled with low milk production.
'This could happen due to a pathological reason including endocrine problems or a host of other factors.
'A few mothers have a physiological low breast-milk production, for no apparent reason, and production does not increase when the breastfeeding technique and pattern improve.
'There is no reason to shame them or make them feel any pressure in not being able to breastfeed. We need to support all mothers and show love and respect.'