We asked you, dear readers to share one childhood habit that you can't let go off. This is what our readers had to share.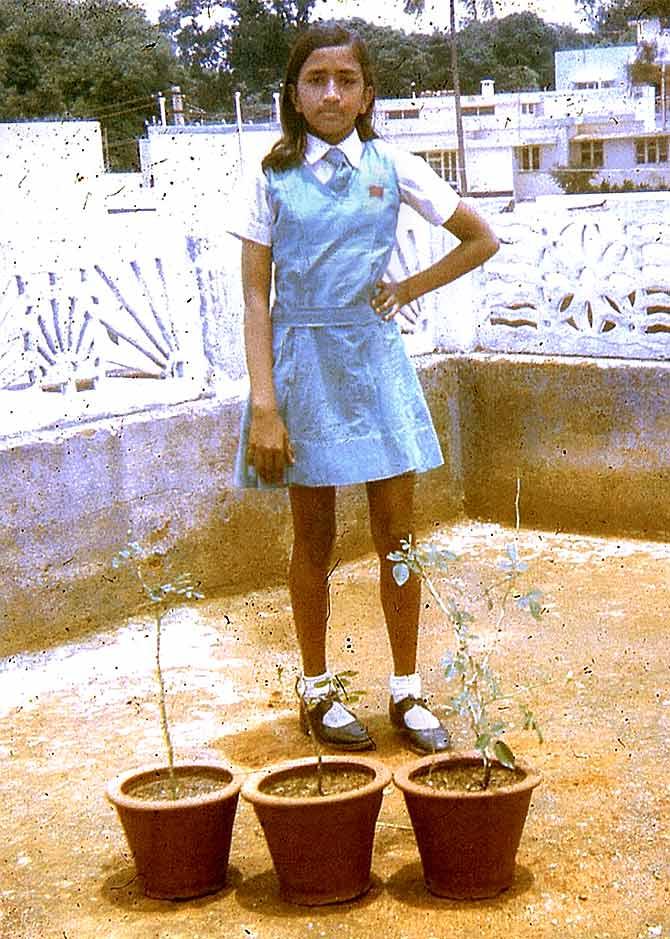 Sharing that one habit that has stayed with her till date, Heera Nawaz, 59, from Bengaluru said, 'I close my eyes and pray while travelling long distances by car or bus.
'It started when I was in school, where I would always sit at the window seat feeling full of joy and verve to see nature at its best.
'I felt suffused with the surreal feelings as the wind brushed against my face and played with my untied hair. It was the perfect setting for me to close my eyes and pray sincerely to an omniscient God.
'This habit continued in college too. The trip to college everyday took about half-an-hour to 45 minutes.
'I did not want to misuse the time in chit-chat and idle gossip nor could I study due to the movement and momentum of the bus.
'So, I would look out the window, observe the awesomeness of nature and then automatically slip into a contemplative mood which led to my praying and autosuggestion.
'It helped me express my gratitude to God for all the wonderful things that had come my way.'
---
This is what Nalini J Kudalkar from Thane revealed: 'As they say, old habits die hard, especially if they are your childhood habits.
'My pet habit is to read bedtime stories. I read and re-read books by my favourite authors.
'I am an avid reader and love to read fiction. I have this compulsive habit of reading on my mobile phone before going to bed. Come what may, I find time to read and if I don't read, I get upset.'
---
We ask you, dear readers what is that one childhood habit you can't let go off.
It could be nail biting, twirling your hair, cutting off the crusts from your sandwich or reading at bedtime.
Write in to getahead@rediff.co.in with 'Childhood Habits' in the subject line, along with your NAME, AGE and the place where you LIVE.
Don't forget to send us your photograph. We will publish the best entries right here on Rediff.com!