We asked you to share pics and stories of your furry companions.
This is what Sakshi Narwal, 17, from Rajasthan shared. You can share pics of your pets too.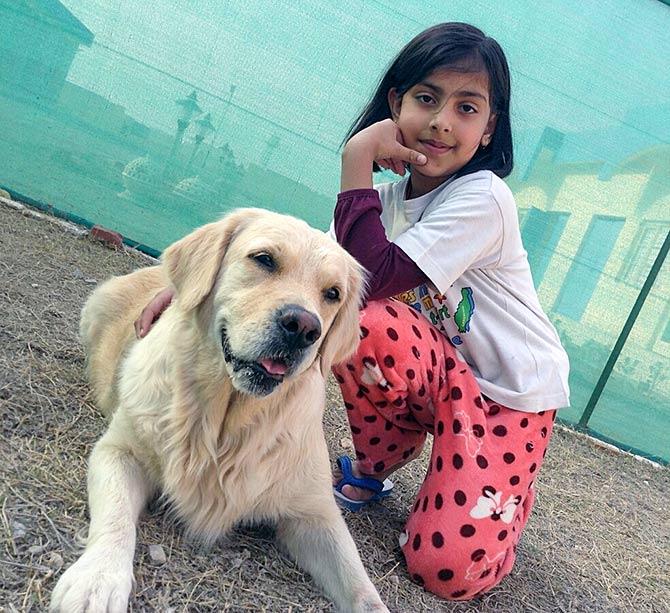 I am a proud owner of two golden retrievers, Flare and Miles.
Until a few months back, we also had two guinea pigs, Sugar and Mini, who lived to the grand old age of seven-and-a-half, and traveled with us from Srinagar to Shillong and finally to Bikaner.
As a family, we are avid animal lovers and take absolute delight in helping animals in whatever way we can.
We have a couple of bird feeders at our place for sparrows, doves, mynas and even Rufous Treepies.
Flare and Miles are the ultimate family dogs and are more than just pets to us.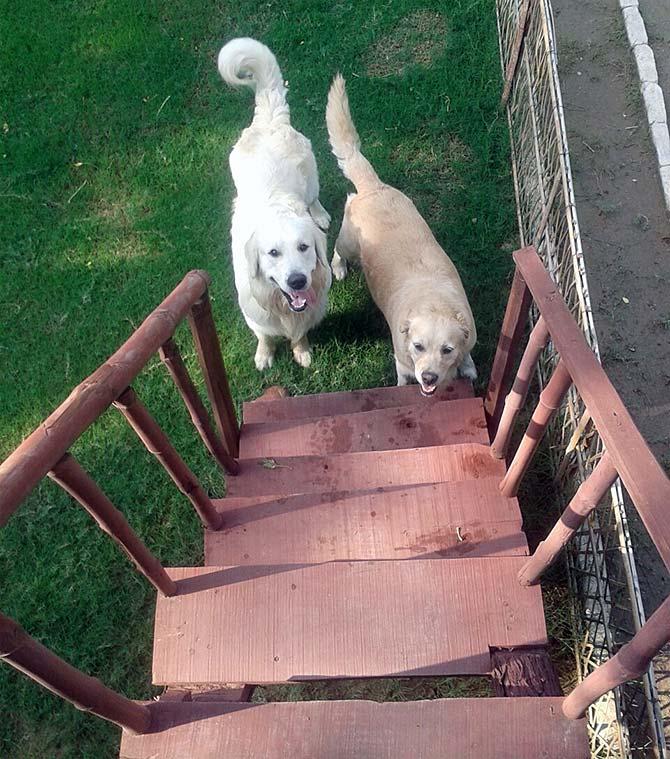 These furballs brighten up our gloomy days and make the good ones better.
What we've all learnt from having Flare and Miles around is that life is only as good as you make it, and that the simplest things in life are indeed the greatest ones.
We had never known the joys of watching a cuddle ball roll in the grass before Miles came into our lives, and hadn't even imagined there could exist a dog like Flare, who would want to be taken on a car drive EVERY SINGLE DAY.
These beautiful creatures have illuminated our lives with spontaneous bouts of laughter.