We'd asked you, dear readers to share your love stories with us.
Rediff reader Pranav Jadega, who managed to turn his long distance relationship into marriage, shares his love story. You can share yours too!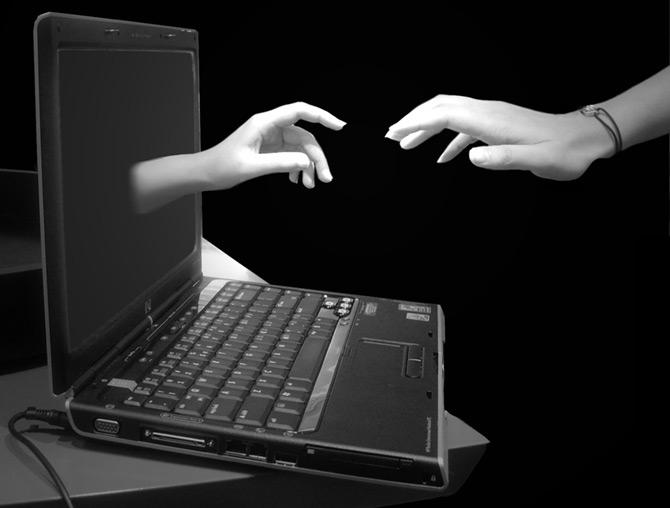 Photograph: Courtesy Aphrodite/Creative Commons
My wife and I first met at an apartment lobby in Bangalore in 2001.
We studied in same college and lived in adjacent flats.
It was Rashmi's first smile that drove me towards her.
We are basically Gujaratis, and we were in Bangalore to study engineering.
After finishing our studies in 2004, we got separated for few years as Rashmi had to move to London -- where her parents had shifted.
But the long distance relationship didn't separate us and she finally returned to India (Jamnagar, Gujarat).
We got married in 2008 instead of settling in London, so it was a dream come true for both of us.
Today we have a three-year-old son Arnav, and we live happily together with lots of love in our little world.
ALSO SEE
#JabWeMet: I was struck by her smile
#Jab We Met: 'I fell in love for the first time'
Click here to read more Jab We Met stories
Dear readers, do you have an interesting love story that you want to share?
Tell us where you first met your partner and how the two of you fell in love.
Write in to us at getahead@rediff.co.in (subject line: 'Jab We Met'). You can also include a photograph of you and your partner and we'll publish the best entries right here on Rediff.com