We'd asked you, dear readers to share your love stories with us.
Here, Ankit Zanwar tells us how he met his wife Mitali.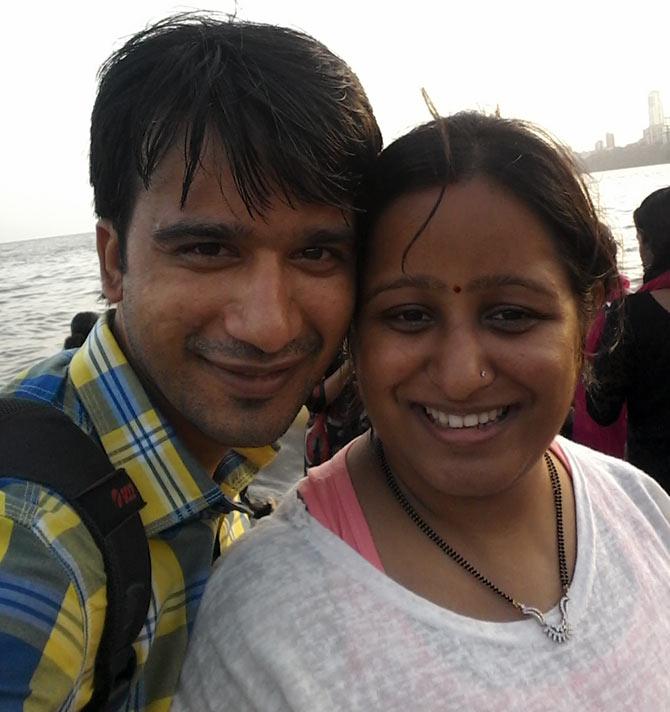 On August 3, 2014, which was incidentally Friendship Day, my family and I travelled to Nasik to meet Mitali for the first time.
I was travelling from Mumbai and my parents, from Aurangabad.
When I asked her the meaning of her name, she said 'friend of God.
In her, I had found a friend forever.
She was an interior designer. I found her to be caring and confident.
Her confidence and will to be a good home maker attracted me.
Mitali and I got married on February 15, 2015. Ours was an arranged marriage.
We travelled to Thailand for eight days for our honeymoon.
Those eight days, we tried to capture every moment because we were aware of the fact that we were going to enter a long distance relationship.
My sister was about to get married in a few months so she had to stay back in Aurangabad for the preparations while I travelled back to Mumbai for work.
I would miss her and tell myself that it was a matter of a few moths. It felt like we were separated for years.
On weekends, I used to travel to Aurangabad. Every Sunday evening, tears would roll down thinking about the five days of separation ahead.
My family was very caring and they helped Mitali feel comfortable.
Finally in July 2015, we got back together in Amchi Mumbai.
Jab We Met: 'She was filled with anger'
Jab we met: 'She was simple and beautiful'
Jab We Met: 'Jodiya upar se bankar aati hai'
#Jab We Met: 'I fell in love for the first time'
#Jab We Met: 'I liked his supreme self-confidence'
Click here to read more Jab We Met stories
Dear readers, do you have an interesting love story that you want to share?
Tell us where you first met your partner and how the two of you fell in love.
Write in to us at getahead@rediff.co.in (subject line: 'Jab We Met'). You can also include a photograph of you and your partner and we'll publish the best entries right here on Rediff.com.