We had invited you, dear readers, to share your love stories.
Here, Dubai-based Satish Pamini tells us how he withstood challenges to be with the one he loves.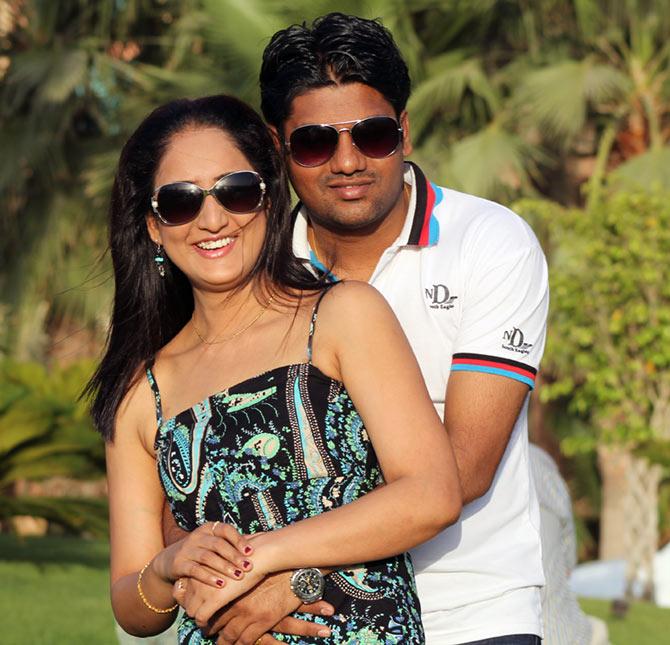 I used to work in Kolkata and during one summer season I had visited my house in Vishakhapatnam for a short holiday.
After much hesitation, upon my mother's request I agreed to visit the bride's house to seek alliance.
That was my first visit to her house.
I was given 10 minutes to speak to her in private.
Being a marketing professional, I spoke for almost an hour.

We left from her house and I realised that she was my dream girl.
We had common goals and she too was also interested in me.
A month passed by and we had not met.
So I decided to drive all the way from Kolkata to Vizag in my car.
I drove non-stop and reached Vizag to see her.
I reached her hostel and we spent almost two hours together before I dropped her back to hostel.

After this second meeting, we decided to marry.
Our horoscopes didn't match and our parents didn't agree to our marriage.
We didn't elope, rather we convinced our parents, despite stiff resistance.
We had an arranged marriage on November 28, 2009.
The day following our wedding, our car met with an accident and my wife suffered a nasal fracture.
My in-laws wanted us to cancel our marriage as they thought that our horoscope mismatch could yield many more problems.
When my wife regained consciousness, she wanted to meet me. She told her parents that she will always be with me.
Although I pretended to be a strong guy, it was a very emotional moment for me.
We have successfully completed five years of marriage.
We've both seen tremendous ups and downs, and I would do everything to keep my wife happy.
ALSO SEE
Jab We Met: I did not have her photograph
Jab We Met: He was my project partner
Jab We Met: My so-called arrogance disappeared
Jab We Met: She was my friend's younger sister
Jab We Met: 'We sat on adjacent benches but never spoke'
Jab We Met: 'I could never forget her'
Jab We Met: An arranged 'happily-ever-after'
Jab We Met: She's 9 years younger than me
Jab We Met: I called her up at the stroke of midnight
Jab We Met: It was love at first sight
Jab We Met: I was ten and I knew she was the one!
Jab We Met: Our friendship blossomed into love
Jab We Met: It started in a chat room