We'd asked you, dear readers to share your love stories with us.
Here, Arpith Bhat shares his story.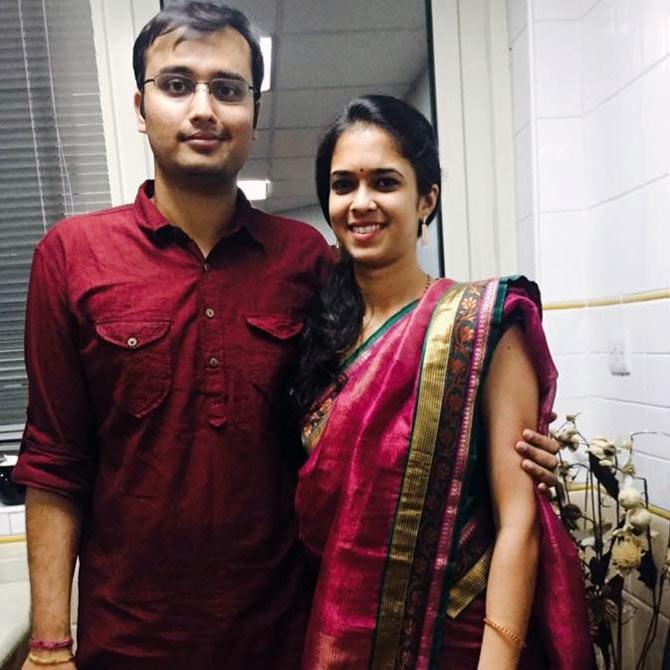 I got introduced to my wife 11 years ago, in 2005 through a common friend.
We started chatting over mobile phones as it was the trend during that time.
The same year I had to move to a different city to pursue my education. She was studying engineering at our native place.
We were in a long distance relationship. Thankfully she was from my hometown so I we could meet during my holidays.
In 2009, both of us had to take an important decision to concentrate on our studies and career.
We took a break from our love life so that we could focus on our studies.
We did not speak to each other for two years.
In 2011, she called to wish me on my birthday.
During the conversation I asked her whether she was still interested in me.
She took almost 10 days to answer. And it was a 'Yes'.
We informed our parents about our relationship and told them we would like to get married.
The good thing was that our parents did not have second thoughts.
Both parents hailed from the same community and place.
Everything happened in such a short time that it's hard to believe how things worked out for us.
We got married on January 23, 2013 and since then I can say my life has changed completely -- both personally and professionally.
We are happily settled in Dubai.
We do not celebrate Valentine's Day as it happens to be my grandmother's death anniversary.
For us every single moment/day is a Valentine's Day. I don't need a reason to celebrate on a particular day.
ALSO SEE
Jab We Met: 'She was the 30th girl I met'
Jab We Met: 'We studied in the same class'
Jab We Met: 'She completes me'
Jab We Met: I spoke to her after 11 yrs
Jab We Met: 'My eyes would search for her'
Click here to read more Jab We Met stories
Dear readers, do you have an interesting love story that you want to share?
Tell us where you first met your partner and how the two of you fell in love.
Write in to us at getahead@rediff.co.in (subject line: 'Jab We Met'). You can also include a photograph of you and your partner and we'll publish the best entries right here on Rediff.com.
Click here for our complete Valentine's Day coverage
Visit Rediff's Valentine Store & Buy Amazing Touching Gifts for Your Loved Ones